JUKI DDL-8700-7 Automatic Single Needle Lockstitch Sewing Machine
Availability: In stock
Quick overview
JUKI DDL-8700-7 Automatic Single Needle Lockstitch Sewing Machine
JUKI DDL-8700-7 Automatic Single Needle Sewing Machine
THIS MACHINE IS OUT OF STOCK UNTIL THE FIRST WEEK OF JULY. YOU MAY CONTACT US TO PRE-ORDER THIS MACHINE NOW BUT YOU WILL RECEIVE IT AROUND MID JULY.

Also, please consider the JUKI DDL-9000C-SMSNB machine by clicking on this link!
Automatic Thread Trimmer

Automatic Back Tack Settings

Automatic Foot Lift

CP-18 Top-Mounted Control Panel Included (CP-180 Full Size Panel Available)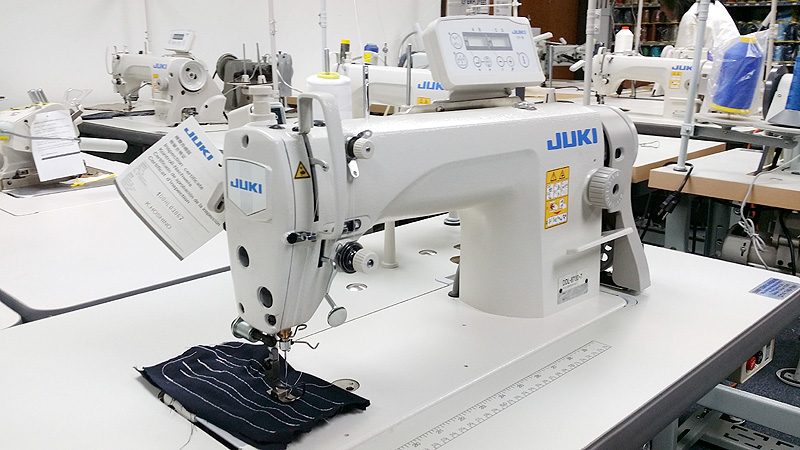 MACHINE BRAND:

JUKI

MACHINE MODEL:

DDL-8700-7

MACHINE DESCRIPTION:

The JUKI DDL-8700-7 is the global premium quality Automatic Single Needle Lockstitch sewing machine. Featuring the renown JUKI quality in assembly and electronics, this machine offer you years of trouble-free production in both high-volume and home sewing environments.

This machine is equiped with:

Automatic Foot Lift

Automatic Back Tacks (settings for Beginning and End backtacks)

Automatic Thread Trimming

Genuine JUKI CP-18 Top Mounted Control Panel (CP-180 Full Size Panel also available)

Genuine JUKI Electronic Motor and Control Box

Complete, Fully Assembled and READY TO SEW upon arrival (as pictured)

The optimum-balance and highly rigid machine head were created using the latest 3D-CAD design technology. Thanks to its low vibration and low noise feature, the machine head provides the operator with a comfortable work environment. In addition, the distance from the machine arm to the needle on the front of the machine head is sufficiently wide to allow easy handling of the sewing material. The machine inherits the desirable features, such as high-speed stitching performance 5,000sti/min, extreme stitching performance, ease of operation, and reliability, from the highly evaluated previous JUKI lockstitch machines.

The machine comes with a thread trimming mechanism that performs speedy and reliable thread trimming to achieve highly efficient sewing work.

By providing a presser foot with a higher lift(13mm), a light-touch stitch dial, a throat plate with marker grooves that can be used as guide for seam allowance, and other easy-to-operate functions, the burden on the operator is lightened, and productivity is further increased.

The new model control box SC-920 has been newly developed. The control box is resistant to voltage fluctuations, noise and vibration. The new model control box is provided with an energy-saving mode for the first time in a control box for sewing machines. It reduces power consumption during standby time when the motor is not rotating by approximately 25% (in comparison with the SC-910N). In addition, the current DDL-8700-7 is lavished with the latest energy-saving technologies, including the adoption of the latest compact servomotor M92, to be more friendly to the environment, as well as to provide the power reducing effect and to increase productivity.

TECHNICAL SPECS:

Machine Specifications

| | |
| --- | --- |
| Application | Medium-weight |
| Max. Sewing Speed | 5,000 Stitches per Minute |
| Max. Stitch Length | 4mm |
| Needle Bar Stroke | 30.7mm |
| Lift of the Presser Foot by Hand | 5.5mm |
| Lift of the Presser Foot | 13mm |
| Needle | DBx1 (#14) #9~#18 / 134 (Nm90) |
| Feed Dog | 4-row |
| Hook | Automatic-Lubricating Full-Rotary Hook |
| Lubrication | Automatic |
| Lubricating Oil | Juki Machine Oil 7 (Equivalent to ISO VG7) |
| Control Box | SC-920 |
| Panel | CP18A |
| Machine Motor | Compact-size Servomotor M92 (450W) |
| Power Requirement | Single-Phase 100~240V, 3-phase 200~240V |
| Power Consumption | 320VA |
| Total Weight | Machine Head: 30kg / 35kg (with AK), SC-920: 3kg, M92: 3.5kg |

MACHINE SETUP:

This machine ships complete and fully assembled - ready to sew upon arrival.

It includes:

Machine Head
Table Top
Heavy Duty Stand
SERVO Motor
LED Light
Thread Stand
Manuals
Extra needles, bobbins, and tools.

MOTOR & VOLTAGE:
This machine is equiped with a SERVO motor operating on standard 110 Volts power.
WARRANTY:
1 Year Warranty
SALE PRICE:
ON SALE NOW for $1,795.00 - Complete and Fully Assembled
SHIPPING COST:

Commercial / Business Address = $195.00

Home / Residential Address = $260.00

DELIVERY TIME:
In stock. 4 to 5 days delivery window.
MACHINE BROCHURE:
JUKI DDL-8700-7 Catalog
PARTS MANUAL:
Printed copy comes with the machine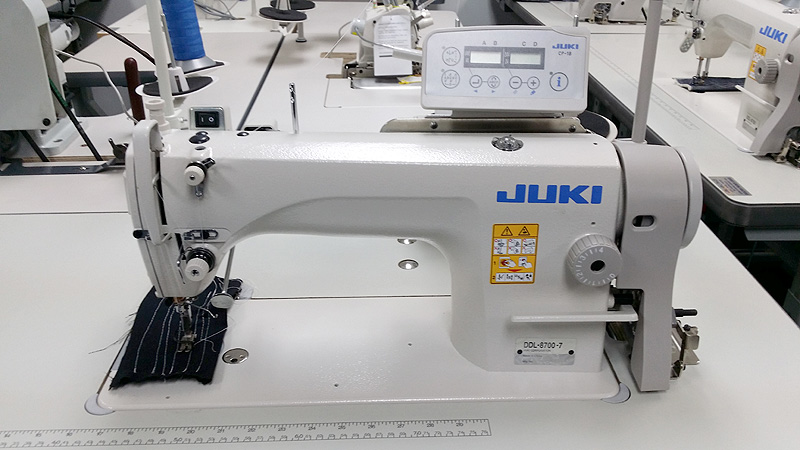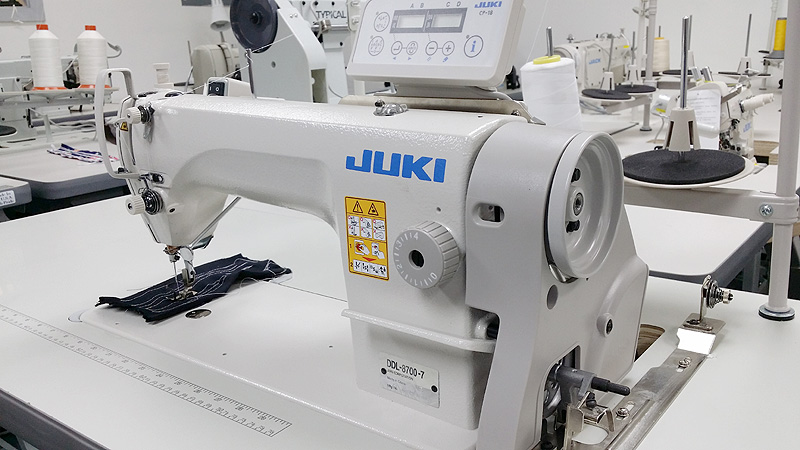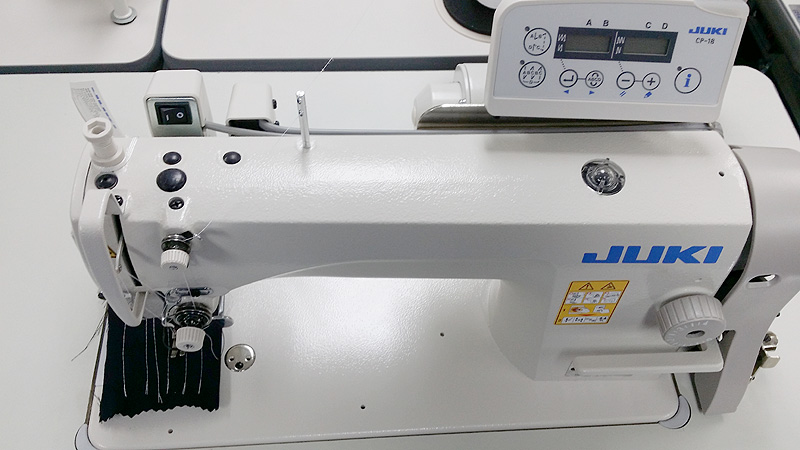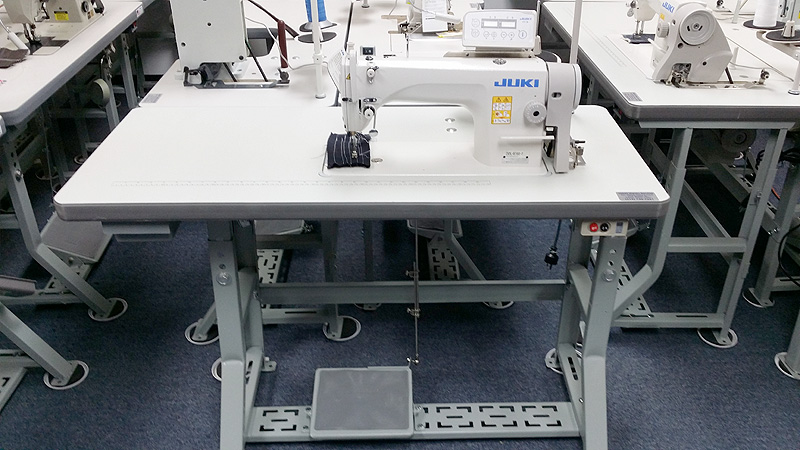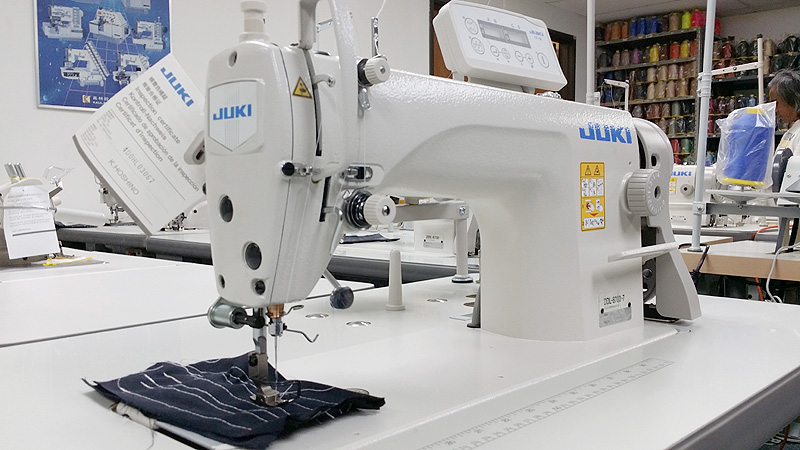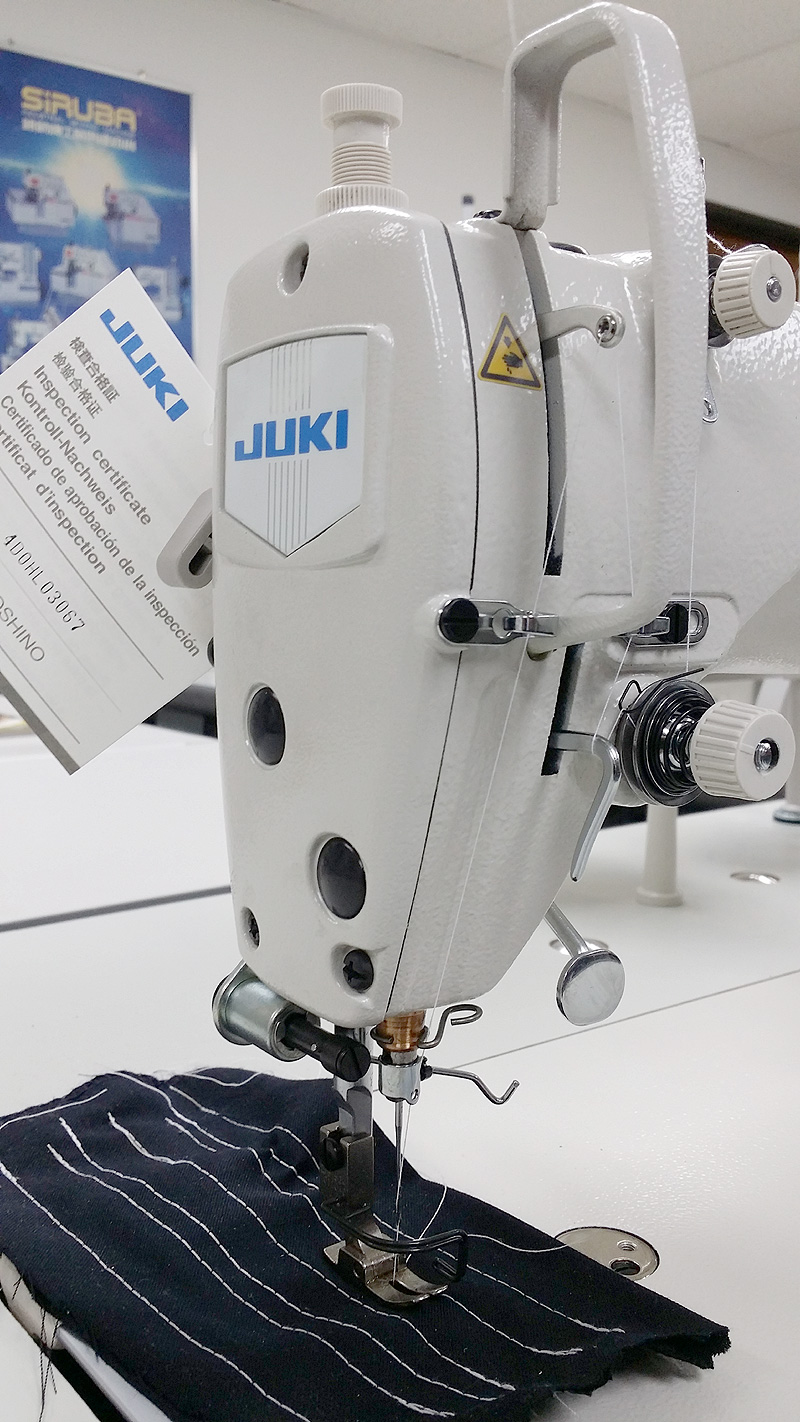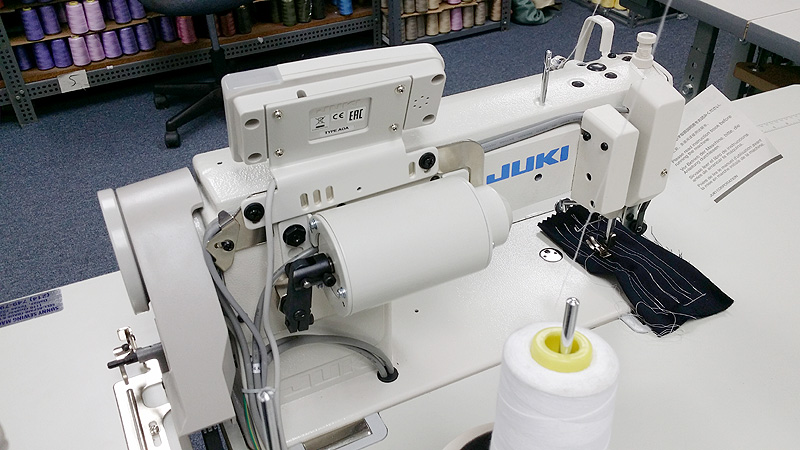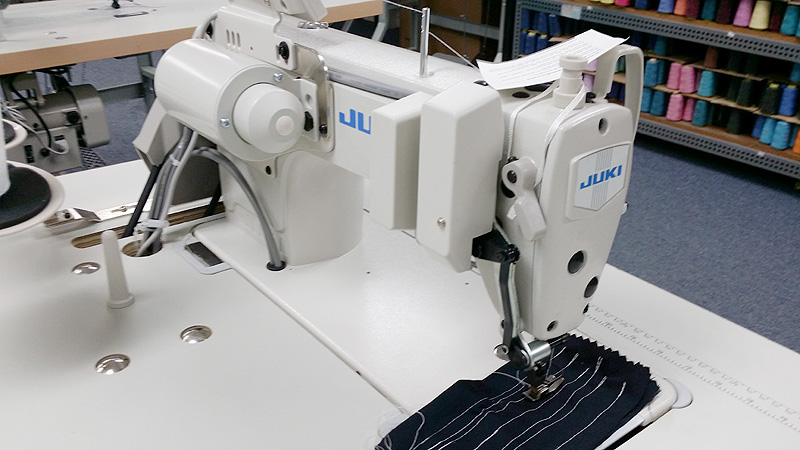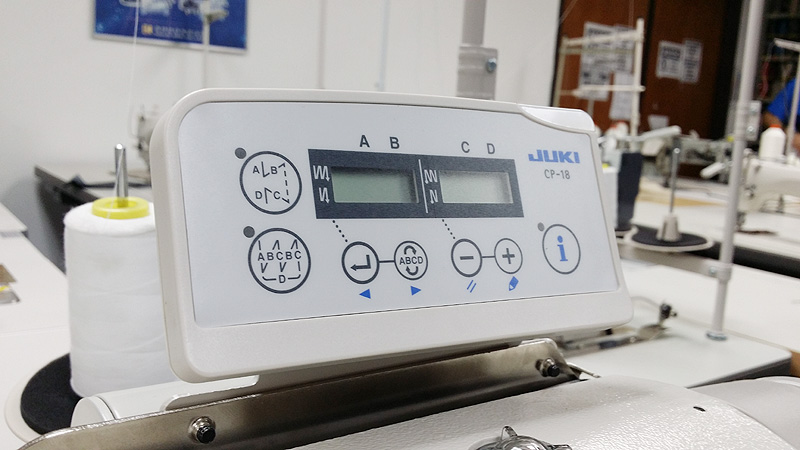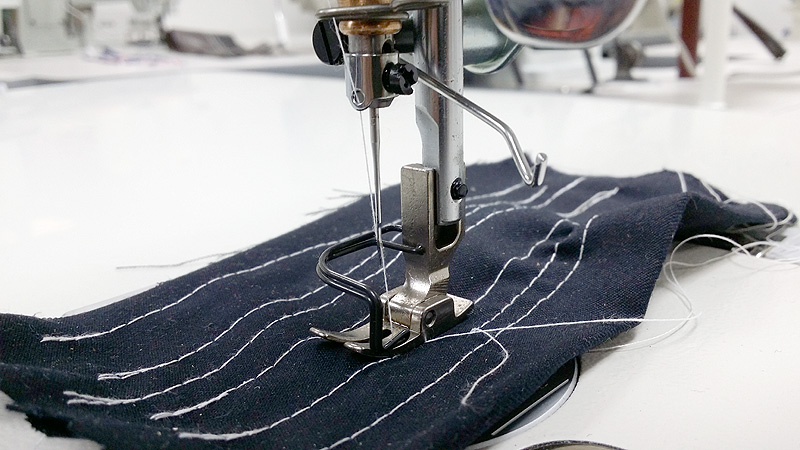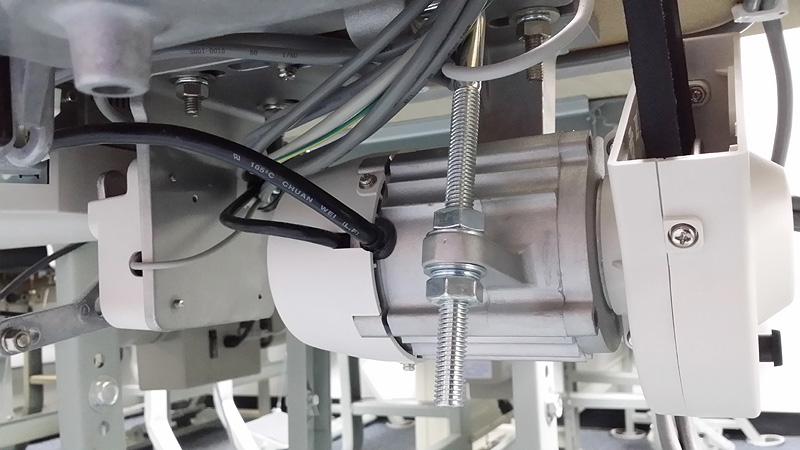 ...