SIRUBA DL7200-BM1-16 Automatic Single Needle Sewing Machine w Direct Drive Motor
Availability: In stock
Quick overview
Automatic Single Needle Lockstitch Sewing Machine with Direct Drive Motor, 110 Volt, Auto Thread Trimmer, Auto Back Tacks, Auto Foot Lift, Integrated Programmer/Control Panel
SIRUBA DL7200-BM1-16 Automatic Single Needle Lockstitch Sewing Machine with Integrated Direct Drive Motor
*** SOLD OUT ***
MACHINE BRAND:
MACHINE MODEL:

SIRUBA DL7200-BM1-16

MACHINE DESCRIPTION:

The SIRUBA DL7200-BM1-16 is a high speed, single needle lockstitch sewing machine with full automatic features including:

Auto Thread Trimmer
Auto Foot Lift
Auto Back Tacks
Integrated Control Panel & Programmer

Equiped with a Direct Drive motor, this machine offers precise stitching and a well balanced, smooth operation. Plus, the direct drive motor offers 60% electricity savings compared to the clutch, belt-driven set up.

The internal oil pump will keep this machine lubricated at all times ensuring a long life cycle.

This is used machine in excellent condition. For large quantity buyers, we do have about 20 of these machines in stock.

TECHNICAL SPECS:

MAX SEWING SPEED: 4,500 Stitches Per Minut
MAX STITCH LENGTH (Adjustable): 5 mm
FOOT LIFT CLEARANCE: 13 mm by knee, 5 mm by hand
NEEDLE TYPE: DBX 1
RECOMMENDED NEEDLE SIZE: #11 to #14
MATERIAL WEIGHTS: Light to Medium

MACHINE SETUP:

This machine ships complete and fully assembled - ready to sew upon arrival.

It includes:

Machine Head
Table Top
Stand
Direct Drive Motor
LED Light
Thread Stand
Extra needles, bobbins, and tools.

MOTOR & VOLTAGE:
This machine is equiped with an INTEGRATED DIRECT DRIVE SERVO motor. This machine is factory set for 220 Volt Single Phase power, however a FREE converter is included and installed for regular 110 Volt power.
WARRANTY:
6 Months Warranty
SALE PRICE:
$895.00
SHIPPING COST:

Commercial / Business Address = $195.00

Home / Residential Address = $240.00

DELIVERY TIME:
In stock. 4 to 5 days delivery window.
MACHINE BROCHURE:
N/A
PARTS MANUAL:
E-Mailed per request.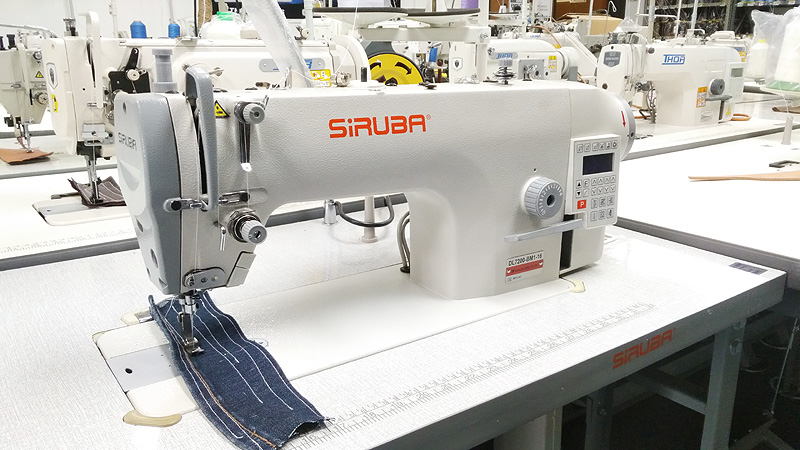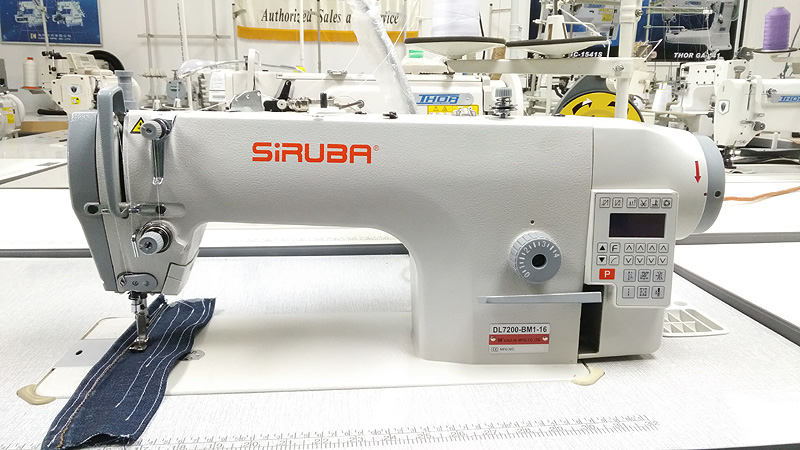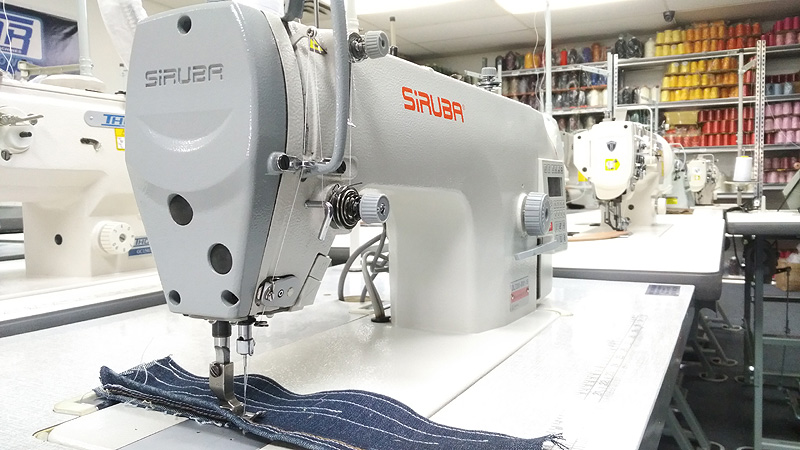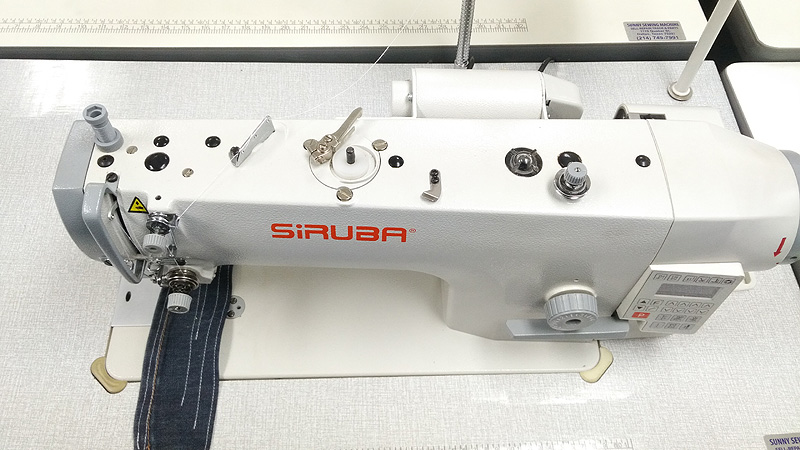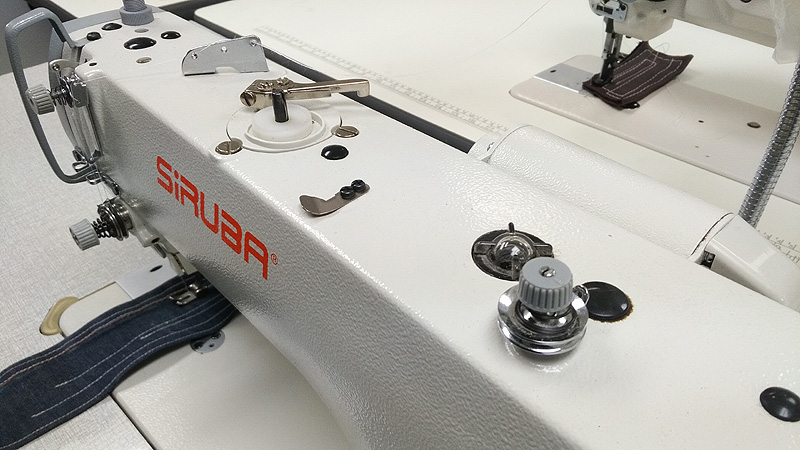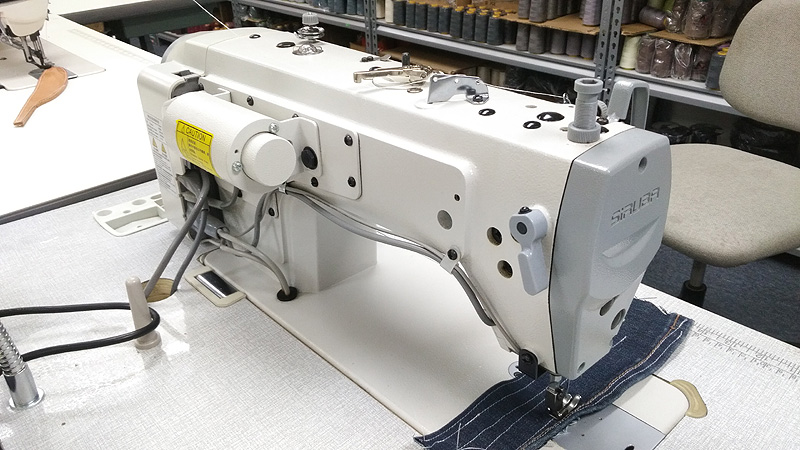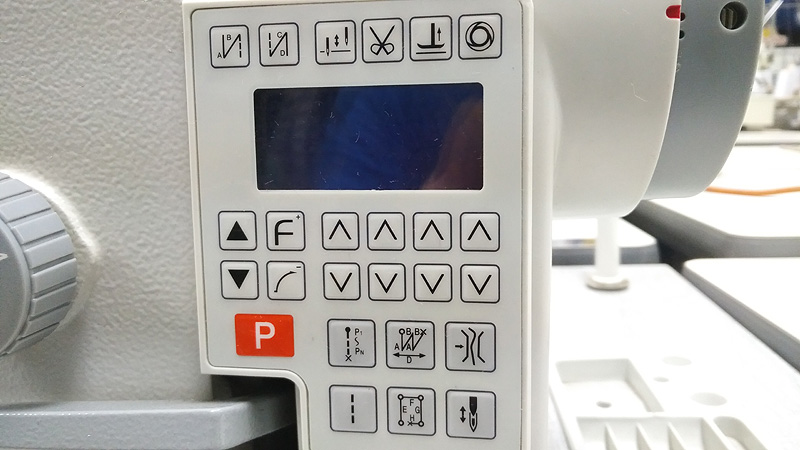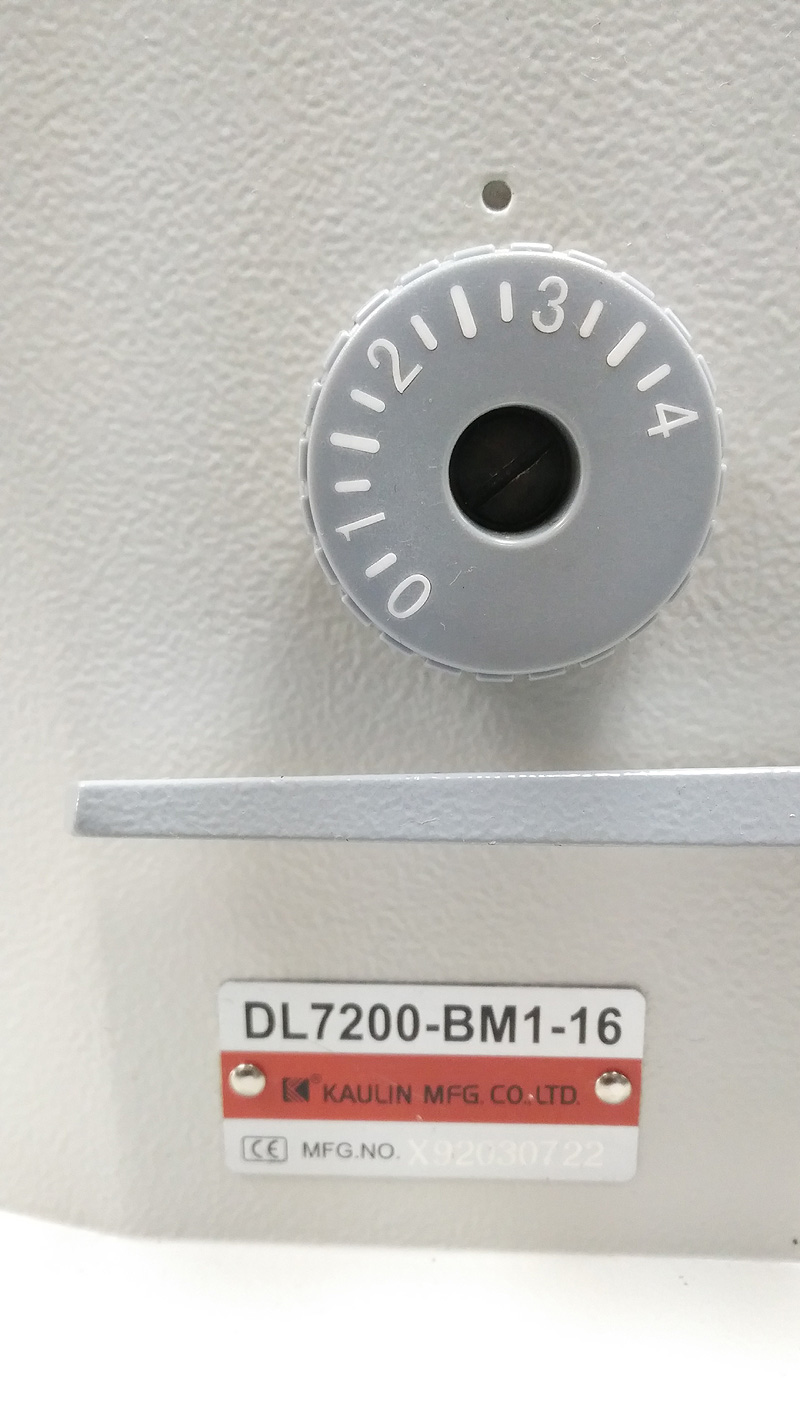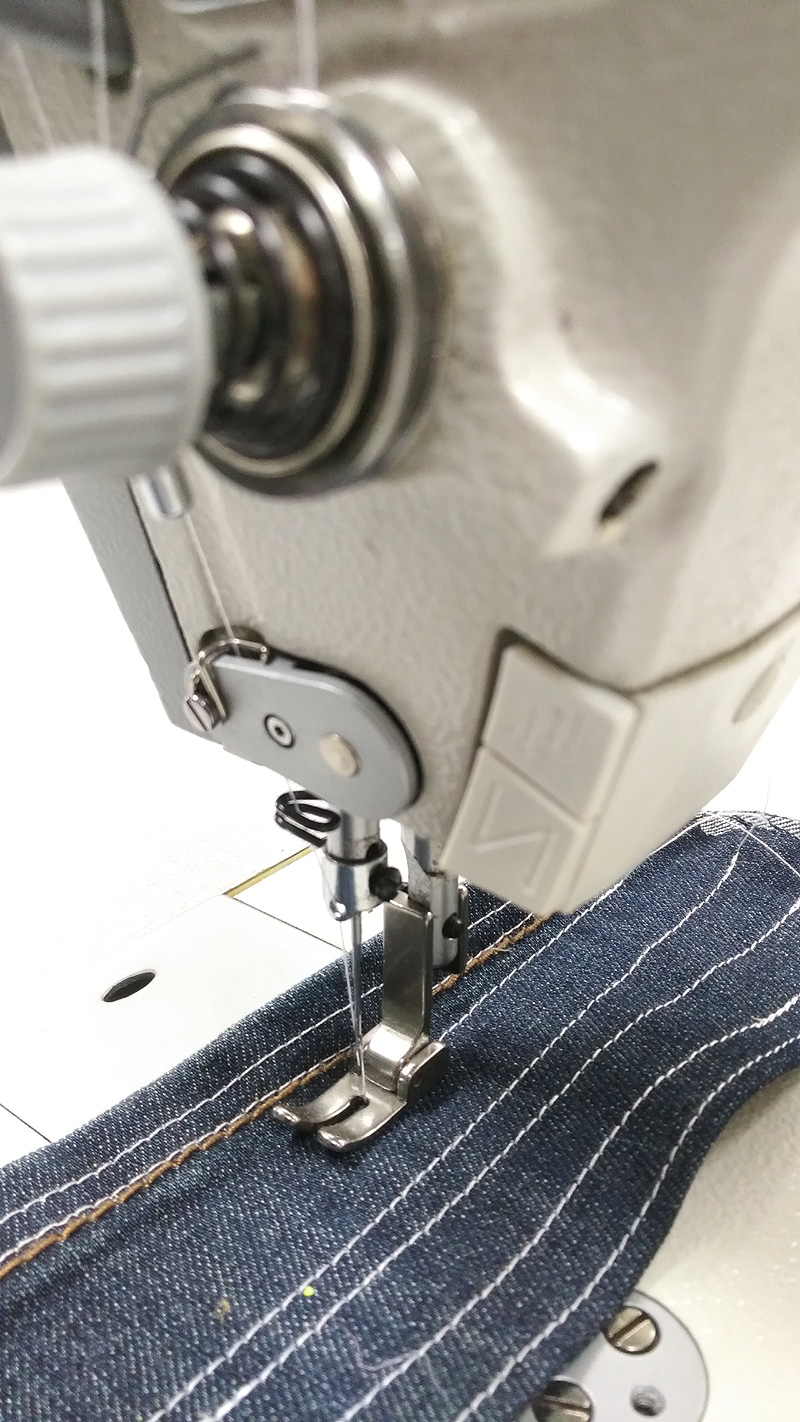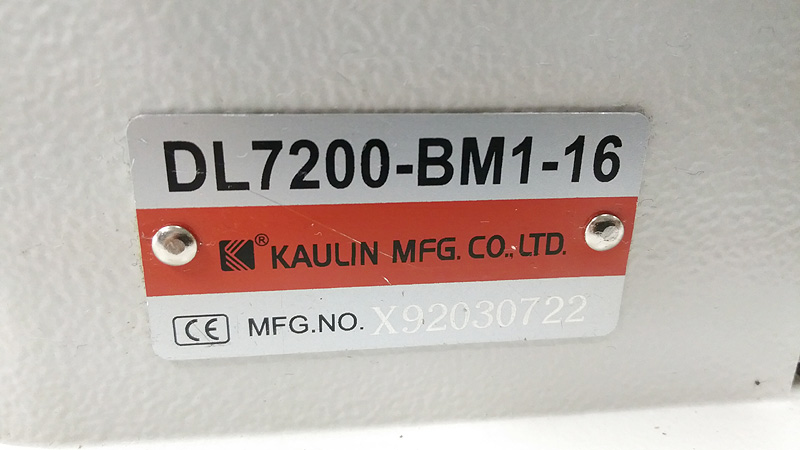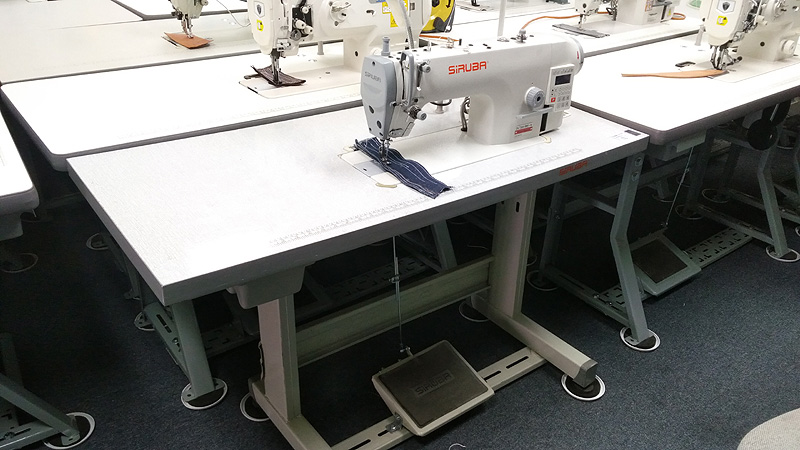 ...