CONSEW 146RB-1A-1WS Walking Foot Zig Zag Sewing Machine for WET SUITS and Neoprene Fabrics Made in JAPAN
Availability: In stock
Quick overview
USED MACHINE - Walking Foot Zig Zag Sewing Machine for WET SUITS and NEOPRENE Materials. MADE IN JAPAN.
CONSEW 146RB-1A-1WS Walking Foot ZIG ZAG Sewing Machine for WET SUITS & Neoprene Materials - ORIGINAL MADE IN JAPAN MACHINE
*** THIS MACHINE HAS BEEN SOLD ***
MACHINE BRAND:

MACHINE MODEL:

CONSEW 146RB-1A-1WS

MACHINE DESCRIPTION:

This is the WS subclass which is ideal for sewing wet suits and other items made of Neoprene rubber. However, this machine can also sew on leather, canvas, foam and other heavy weight materials.

Outside of wet suits, you can easily use this machine for sewing orthopedic braces, gun cases, leather belts, wallets, etc.

Original MADE IN JAPAN CONSEW 146RB Machine.

Applications

For sewing medium to heavy weight fabrics that are difficult to feed when sewn.
For such materials and products as wet suits, shoes, boots, leather, tarpaulins.
Federal Stitch 304
Wet Suit version for sewing neoprene rubber

Features

Large bobbin and horizontal axis transverse rotary hook
Wide zig-zag
Upper feed mechanism helps avoid slippage when sewing
Reverse stitching
Stitches per minute - 2500*

TECHNICAL SPECS:

Standard or Full Function
Standard Functions
Needle
135 x 17
Workspace
Standard Workspace
Hook
B79
Feeding Mechanism
Walking Foot
Work Space
10" (255mm)
Clearence Under Presser Foot
25/64" (10mm)
Stitch Length
5 s.p.i. (5mm)
Zig-Zag Stitch Width
3/8" (9.5mm)
Bed Size
7" 18 7/8" (178m x 480mm)
Number of Needles
1 (Single)
Needle Bar Stroke
1-11/32" (34mm)
Bobbin
Metal 212O34-312
Pre-wound M
Speed, Max (S.P.M.)
2500

MACHINE SETUP:

This machine ships complete and fully assembled - ready to sew upon arrival.

It includes:

Machine Head


Table Top

Heavy Duty Stand

SERVO Motor

LED Light

Thread Stand

Extra needles, bobbins, and tools.

MOTOR & VOLTAGE:

This machine is equiped with a SERVO motor operating on standard 110 Volts power.

WARRANTY:

90 Days Warranty

SALE PRICE:
SOLD
SHIPPING COST:

Commercial / Business Address = $185.00

Home / Residential Address = $240.00

DELIVERY TIME:
SOLD

MACHINE BROCHURE:

N/A

PARTS MANUAL:
N/A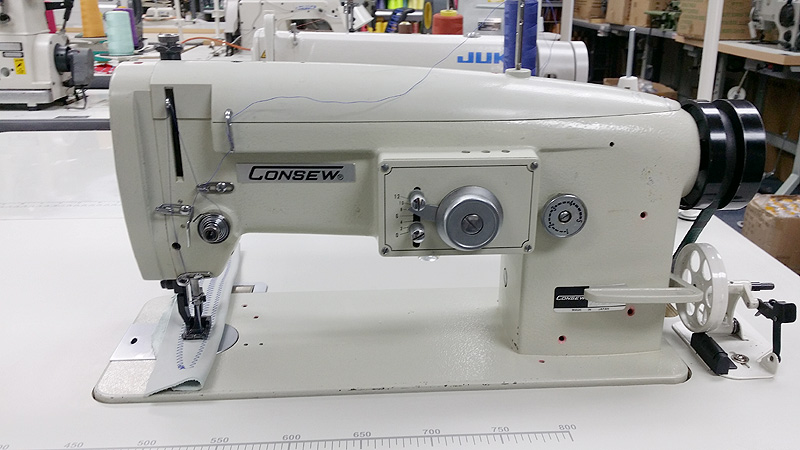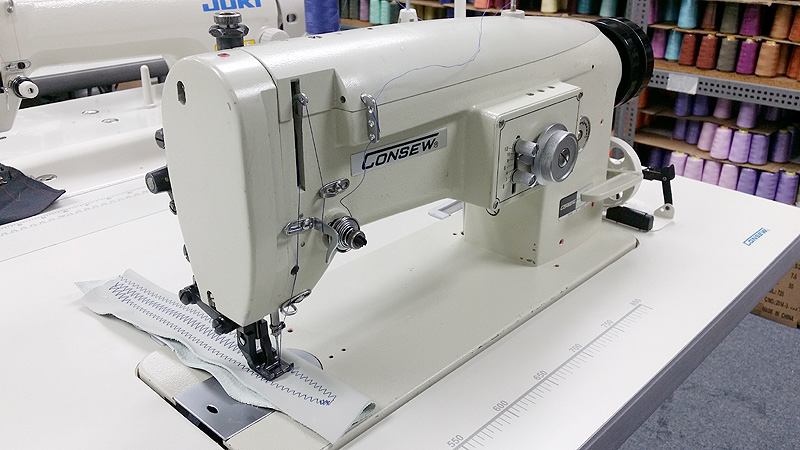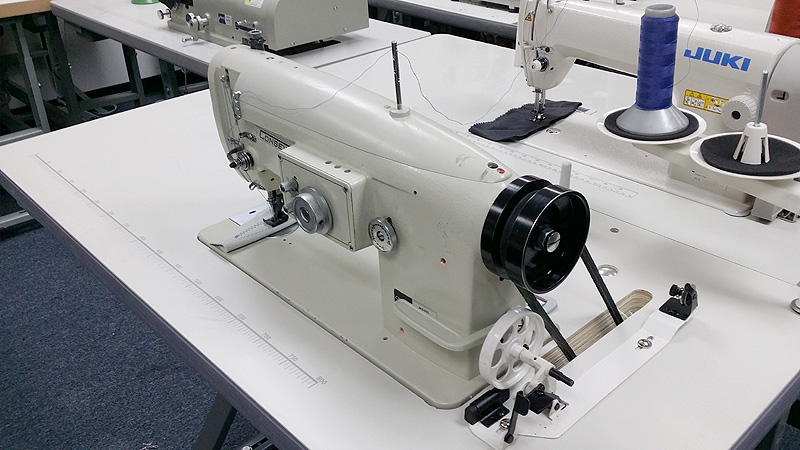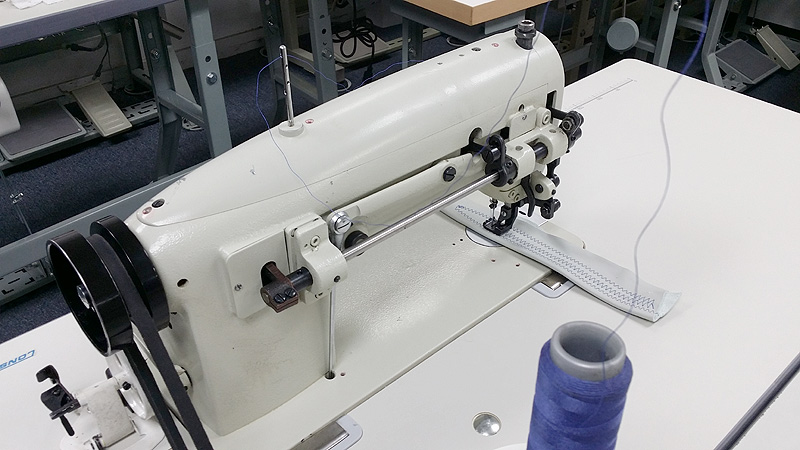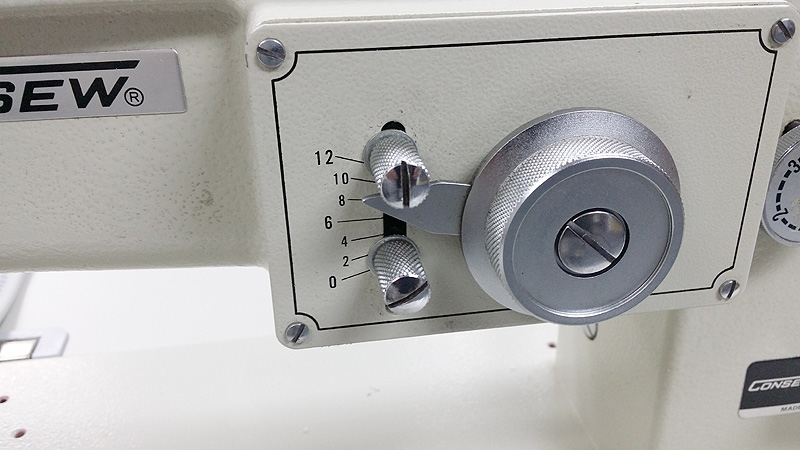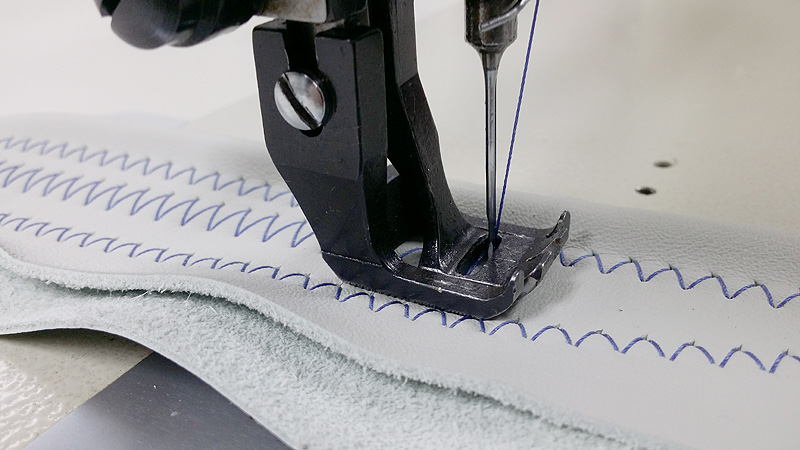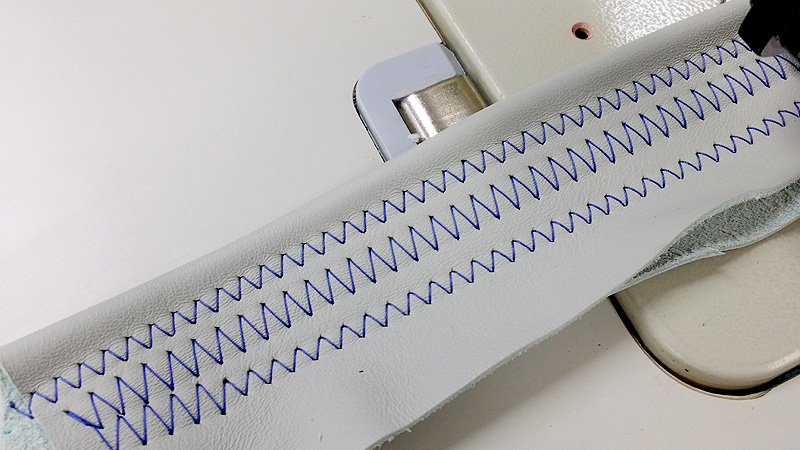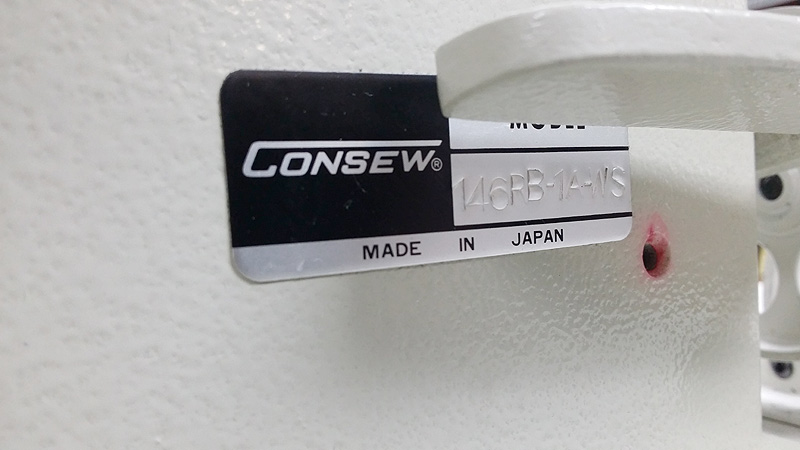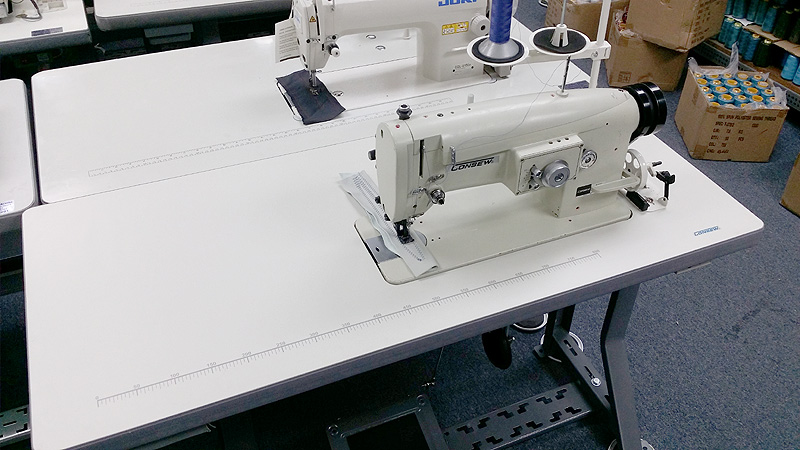 ...