CONSEW 744RB30-1 30 Inch Long Arm Walking Foot Sewing Machine
Availability: In stock
Quick overview
USED - 30 Inch Long Arm Single Needle Walking Foot Sewing Machine w Mitsubishi Electronic Motor, Air Foot Lift, Air Reverse, JUMBO Bobbin.
USED - CONSEW 744RB30-1 Single Needle 30 Inch Long Arm Walking Foot Sewing Machine for Heavy Weight Materials w JUMBO Bobbin
*** SOLD ***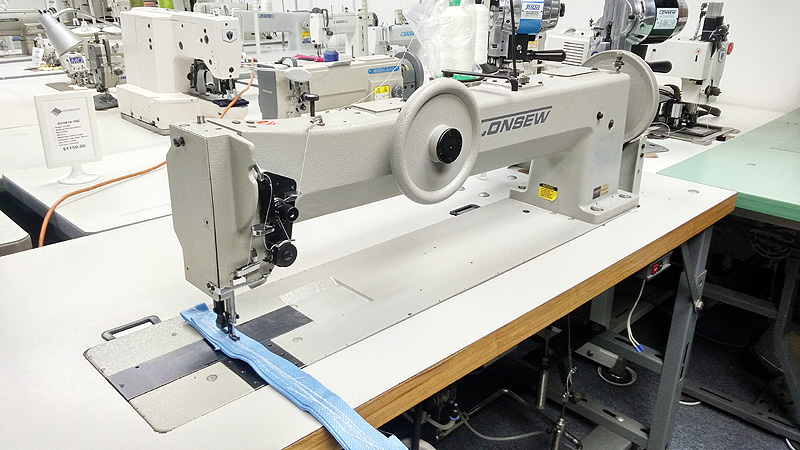 MACHINE BRAND:

MACHINE MODEL:

CONSEW 744RB30-1

MACHINE DESCRIPTION:

The CONSEW 744RB30-1 is a Single Needle Walking Foot Sewing Machine with a 30" long arm.

Suitable for sewing extra heavyweight materials such as canvas, vinyl, leather, synthetics and various coated, laminated and rubberized fabrics.

Designed for stitching such products as tents, tarps, awnings, truck covers, auto, marine and furniture upholstery, sails, matting, carpets, polishing wheels, mops, luggage, construction barriers, field covers, divider curtains, fabric structures and heavy bulky products.

This machine has the following extras already set up:

MITSUBISHI XC-GMFY-20-05 LIMISERVO 550 Watts Electronic Motor ($800.00 value)

NEEDLE POSITIONER For UP or DOWN Needle Stop

AIR FOOT LIFT (by pushing back on the pedal)

AIR REVERSE (by pushing the knee lever pad)

220 Volt Single Phase or 110 VOLT Converter Supplied FREE if needed

FEATURES

Compound feed, walking foot mechanism insures positive and even feeding of the material.

Safety clutch protects the hooks from being damaged in case of accidental strain

Reverse feed operated by AIR Knee mechanism


Centralized arm lubrication

Reservoir-oiled hooks with micrometric control valve

Presser foot locking lever

Built-in bobbin winder

Push button stitch regulator

Extra heavy duty top shaft with four ball bearings for support

Extra large JUMBO bobbins and vertical axis hook for use of heavy thread; also allows for long operation between bobbin changes

High lift

Front handwheel (on 30" arm) allows for easy positioning of the needle




TECHNICAL SPECS:

| | |
| --- | --- |
| Standard or Auto Function | Standard Function |
| Needle | 7x3 (DYx3) |
| Workspace | 30" Long Arm |
| Hook Size | Large Hook |
| Feeding Mechanism | Walking Foot |
| Clearence Under Presser Foot | 20mm (3/4") |
| Stitch Type | 301 |
| Stitch Length | 10mm |
| Number of Needles | 1 (Single) |
| Speed, Max (S.P.M.) | 1500 SPM |

MACHINE SETUP:

This machine ships complete and fully assembled - ready to sew upon arrival.

It includes:

Machine Head


Table Top

Heavy Duty Stand

MITSUBISHI Electronic Motor

AIR Foot Lift / Air Reverse

LED Light

Thread Stand

Extra needles & bobbins

MOTOR & VOLTAGE:

This machine is equiped with a SERVO motor operating on standard 110 Volts power.

WARRANTY:

6 Months Warranty

SALE PRICE:
$4,995.00 - COMPLETE and FULLY ASSEMBLED MACHINE (PRICE FOR NEW MACHINE w Regular Motor is $7,850.00) You SAVE $2,855.00

SHIPPING COST:

Commercial / Business Address = $220.00

Home / Residential Address = $350.00

DELIVERY TIME:
IN STOCK NOW! FAST 4 to 5 Days Delivery Time with LTL Carrier.

MACHINE BROCHURE:

N/A

PARTS MANUAL:
N/A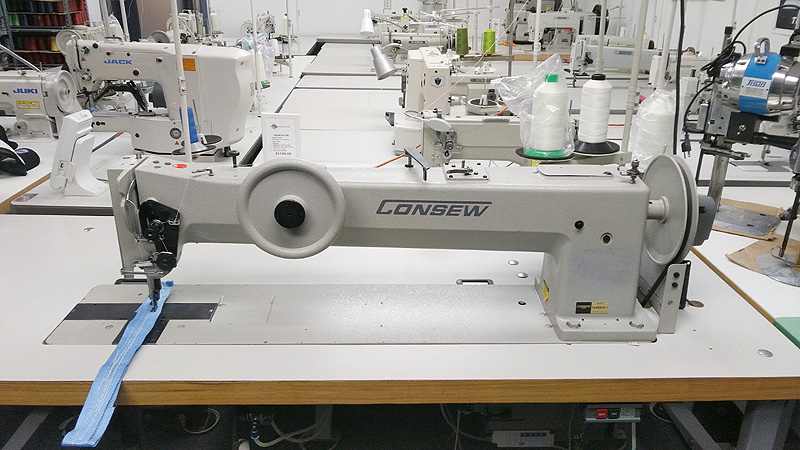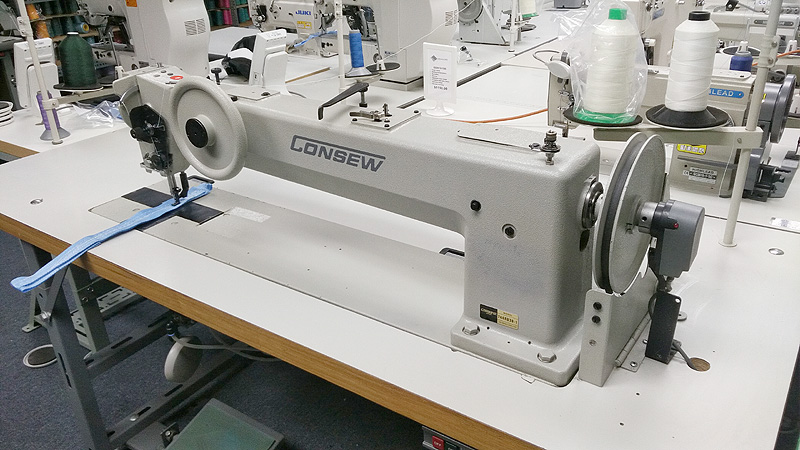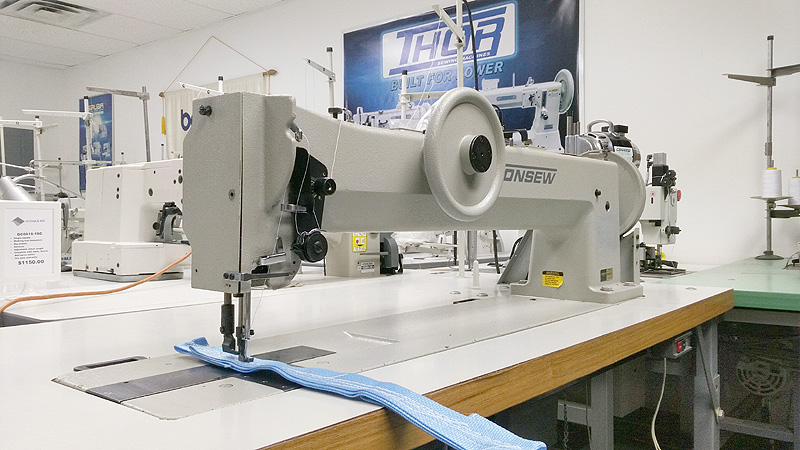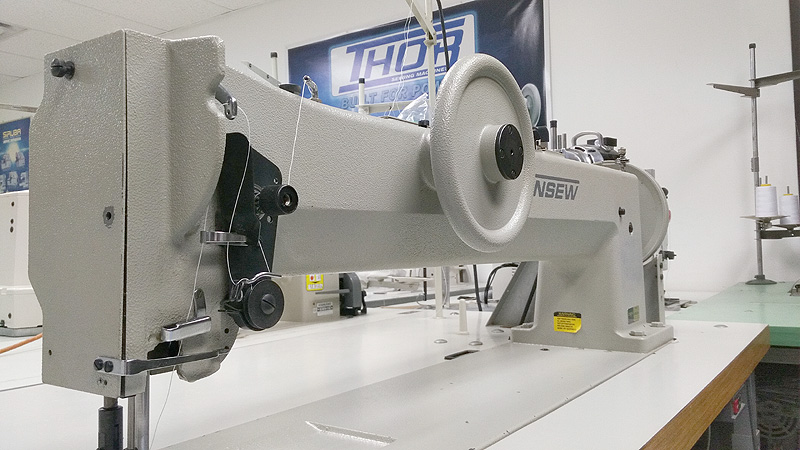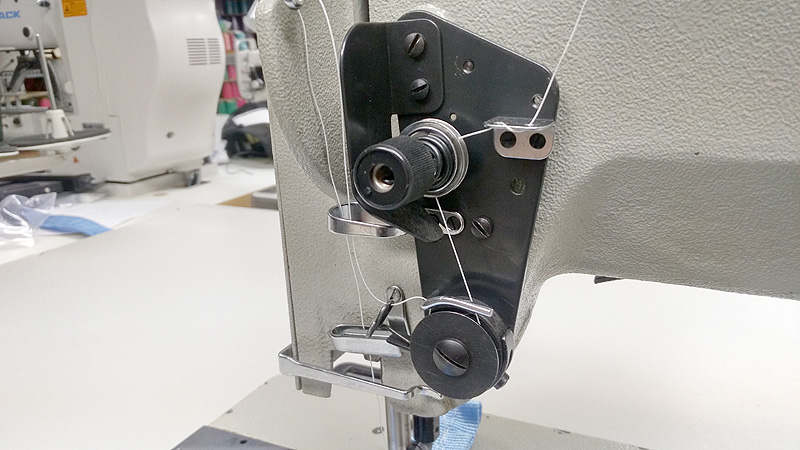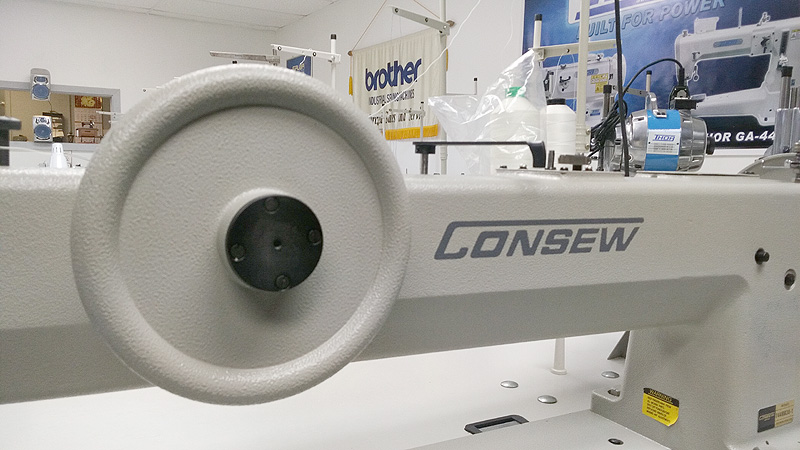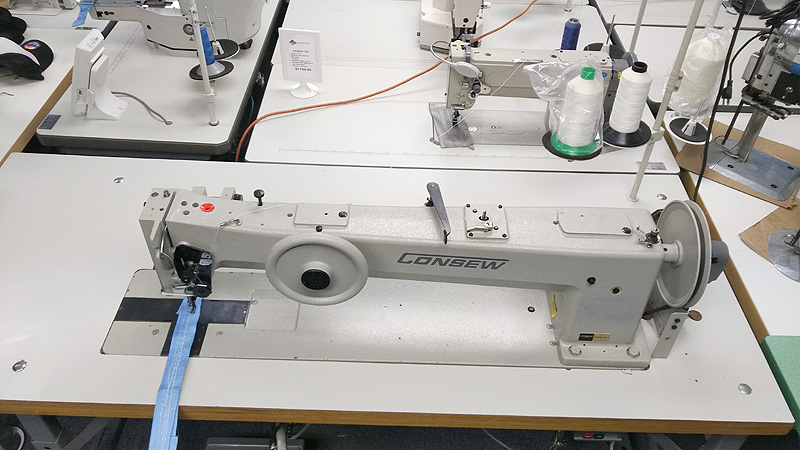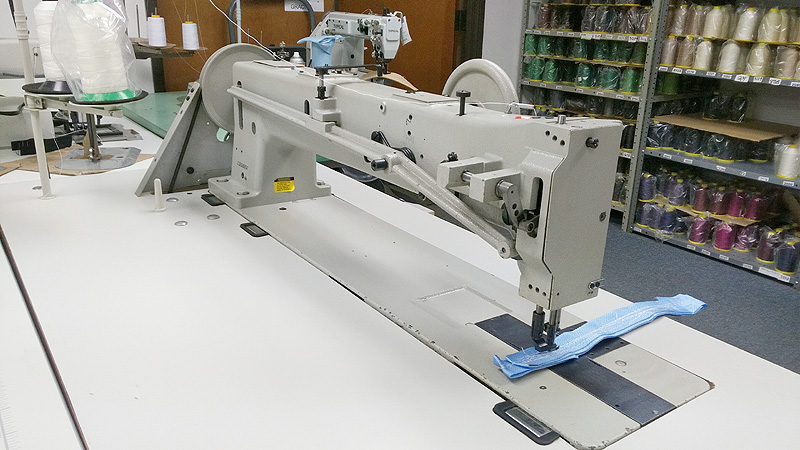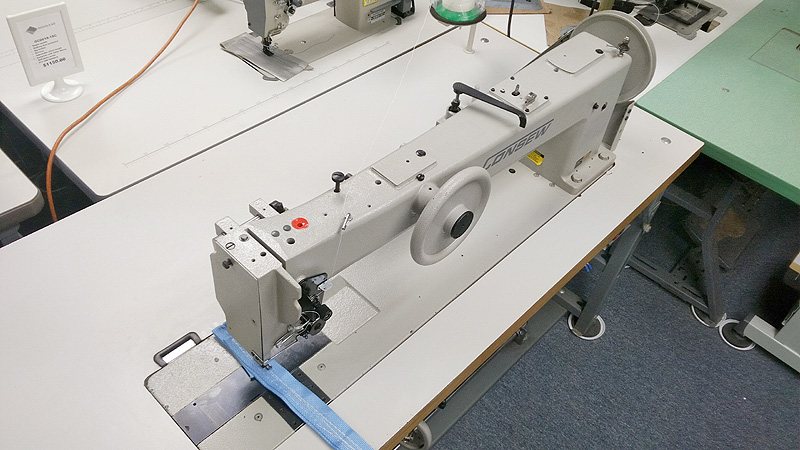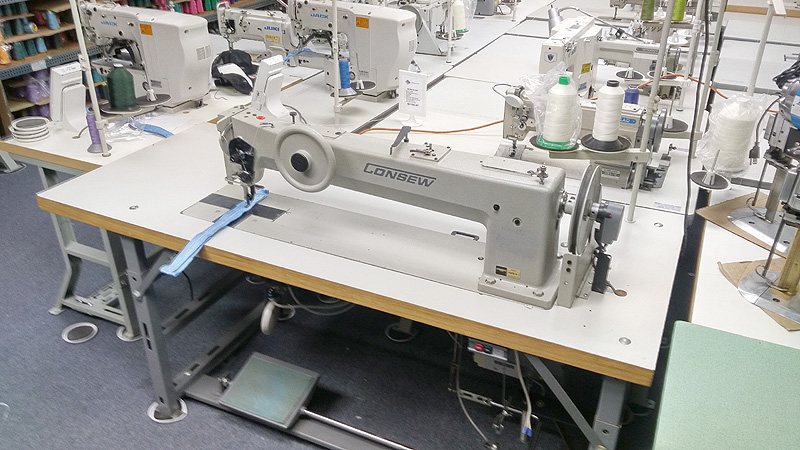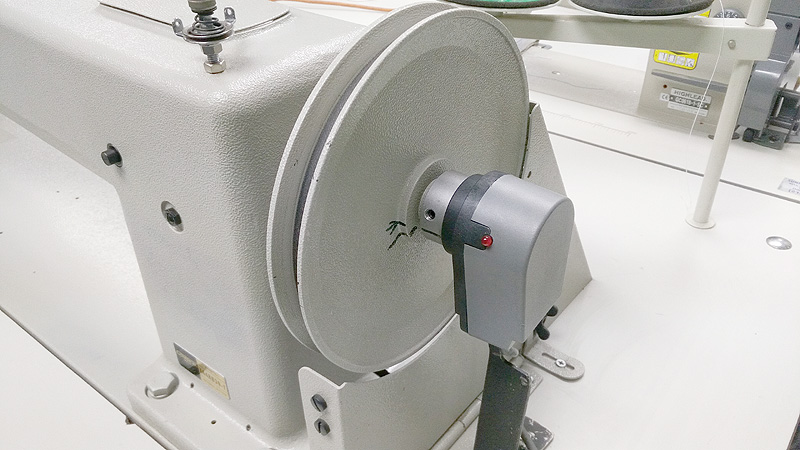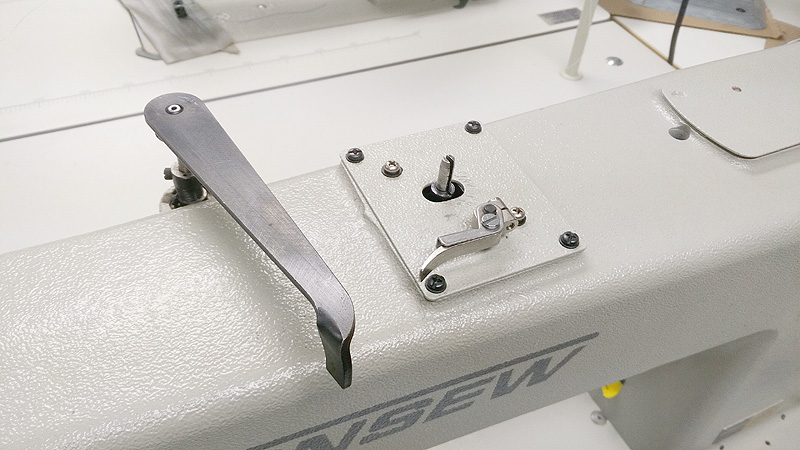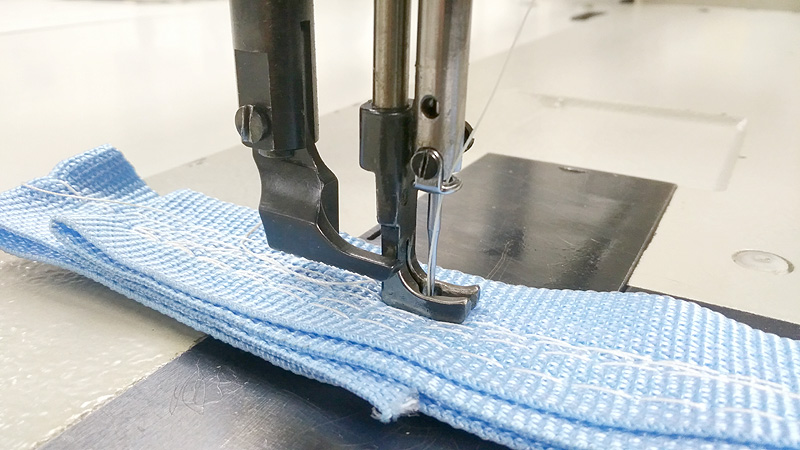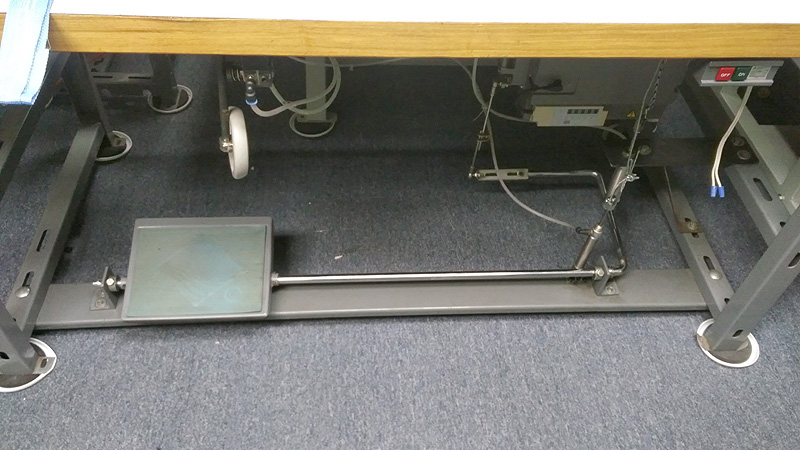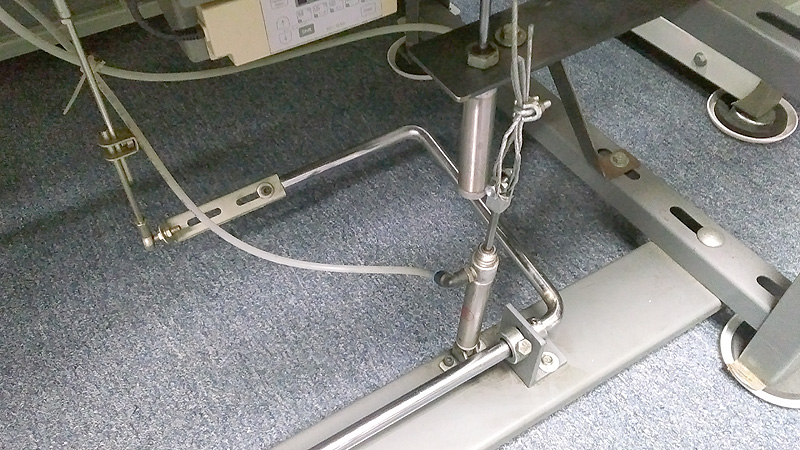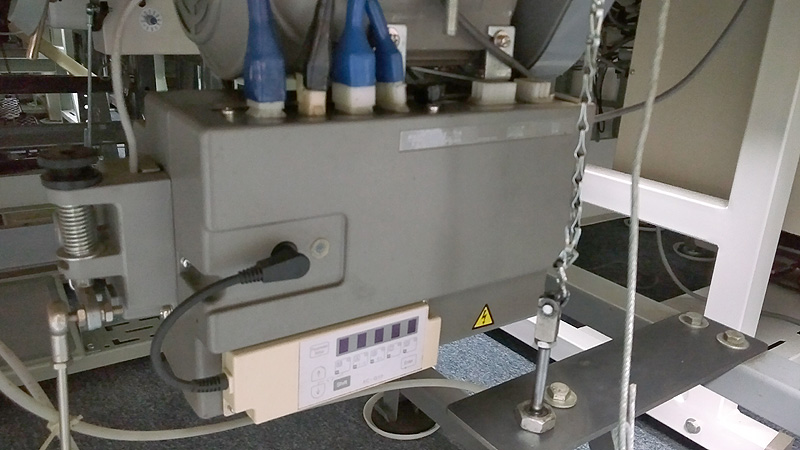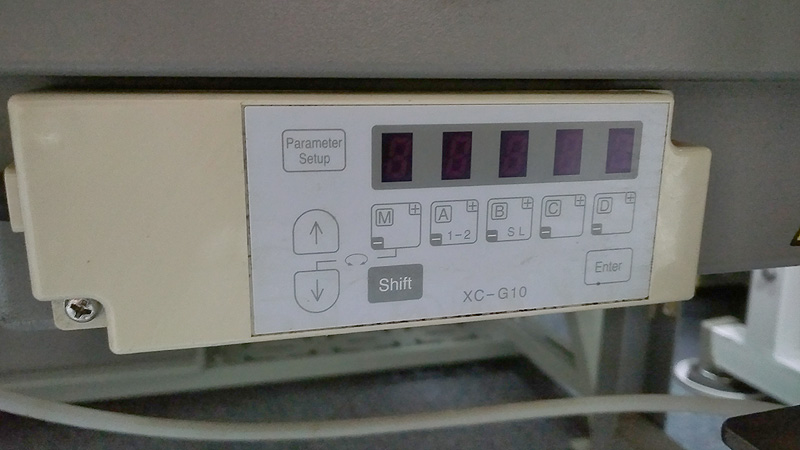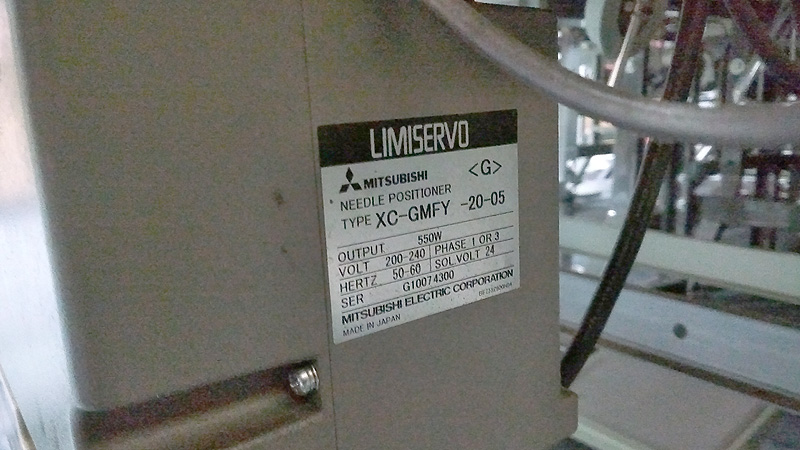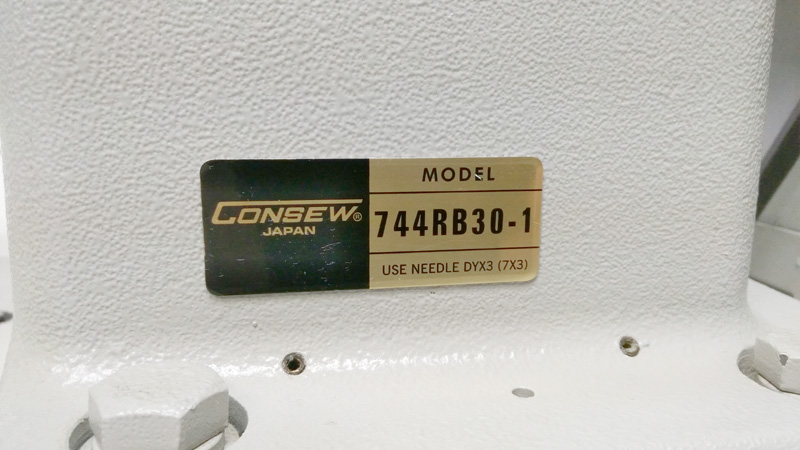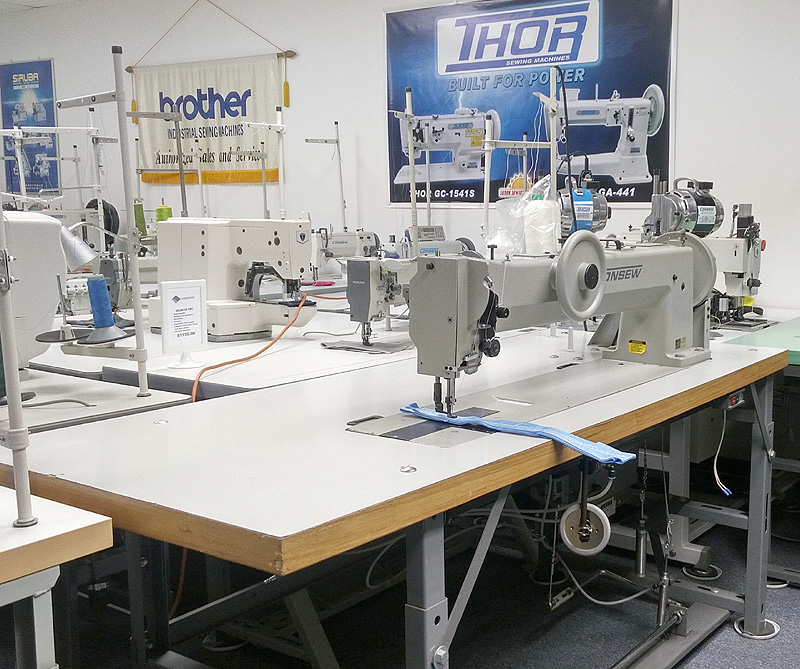 ...