SEIKO SLH-2B-FH-1 Extra Heavy Duty 7 Class Single Needle Walking Foot Sewing Machine - JAPAN Made
Availability: In stock
Quick overview
Extra Heavy Duty 7-Class Walking Foot Sewing Machine with Shuttle Hook, Made in JAPAN
SEIKO SLH-2B-FH-1 Single Needle EXTRA HEAVY DUTY Walking Foot Sewing Machine Suitable for Sewing Cargo Slings, Truck Tarps, Safety Belts, Parachutes and other Extra Heavy Materials
*** THIS MACHINE HAS BEEN SOLD - THANK YOU, SEBASTIAN IN SWEDEN! ***
Please check out the new THOR GA-733 Machine with similar specs and same class as this SEIKO machine by clicking on this link.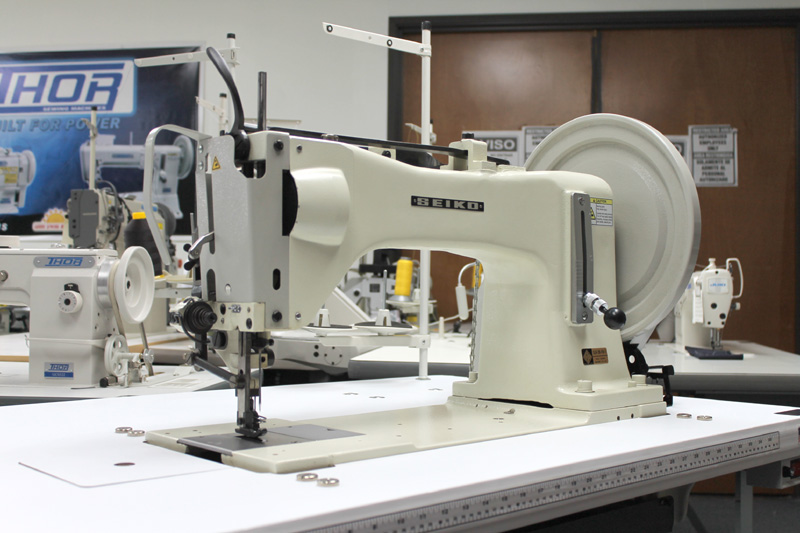 MACHINE BRAND:
MACHINE MODEL:

SLH-2B-FH-1

MACHINE DESCRIPTION:

For sewing EXTRA HEAVY WEIGHT Materials.

Suitable for sewing products such as safety and logging belts, cargo slings, buffing wheels, harnesses, construction barriers, parachutes, baloons and book bindings.

Features


Suitable for extra thick thread from TEX 135 to TEX 550

Cam take-up allows for very good and consistent tension

Synchronized walking foot and drop feeding mechanism assures uniform stitching

Extra High presser foot lift of 32mm allows for thick material and multi-ply sewing

Extra Large capacity hook minimizes the time of replacing the bobbin thread

Extra Long Arm of 415mm working space - from needle to the sewing arm - makes it easy to handle heavy weight and large piece materials

Long stitch length of 15mm - forward and reverse

Reverse stitching by stitch adjuster lever

TECHNICAL SPECS:

Speed, Max (S.P.M.) : 700

Clearance Under Foot : 32mm (1.3")


Needle Bar Stroke : 66mm

Stitch Length, Max. : 15mm

Needle : Schmetz 1000 (Size 28 Recommended)

Bobbin - Metal : Shuttle Bobbin

Hook : Large Shuttle Hook


Work Space : 16 1/4"x 8 37/64" (415mm x 220mm)

MACHINE SETUP:

This machine ships complete and fully assembled - ready to sew upon arrival.

It includes:

Machine Head
Table Top
Heavy Duty Stand
SERVO Motor
Thread Stand
LED Light
Manuals
Extra needles, bobbins, and tools.

MOTOR & VOLTAGE:
This machine is equipped with a SERVO motor operating on standard 110 Volts power.
WARRANTY:
1 Year Warranty
SALE PRICE:
*** SOLD ***
SHIPPING COST:

Commercial / Business Address = $280.00

Home / Residential Address = $350.00

DELIVERY TIME:
In stock. 4 to 5 days delivery window.
MACHINE BROCHURE:
N/A
PARTS MANUAL:
Printed copy comes with the machine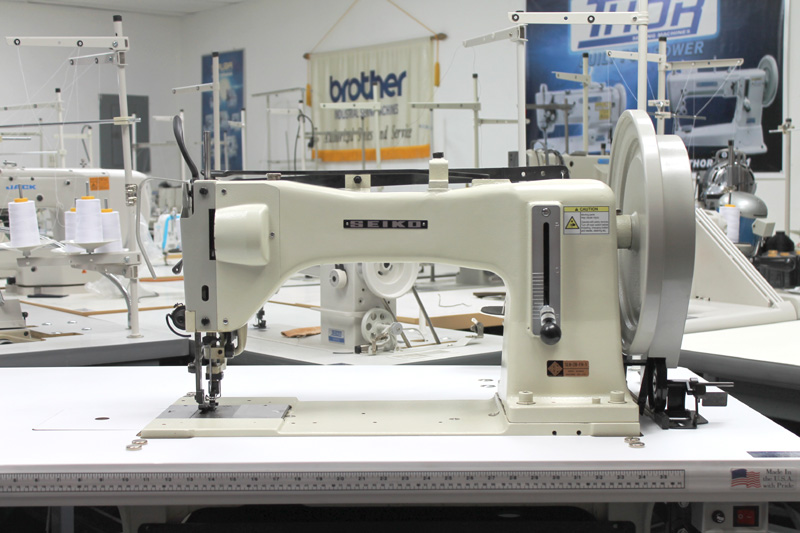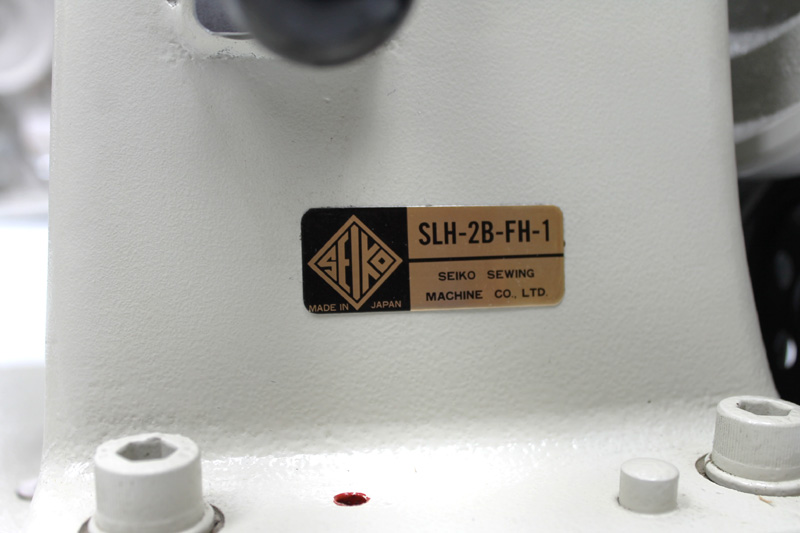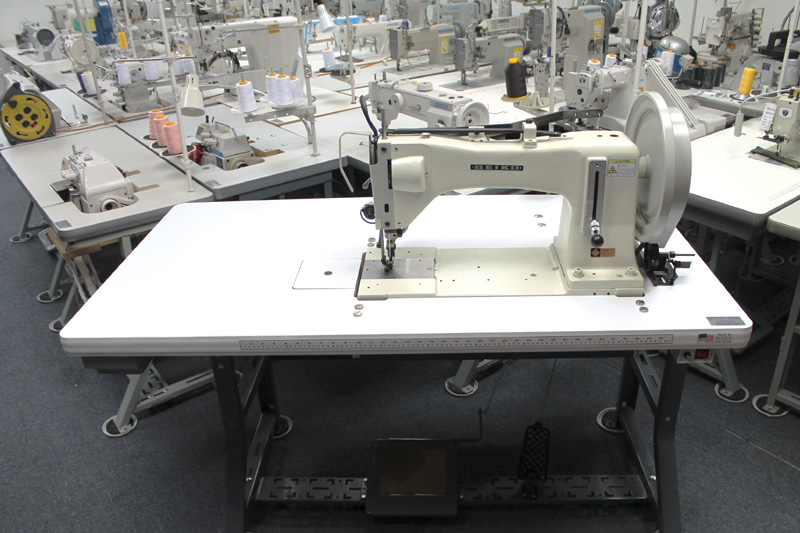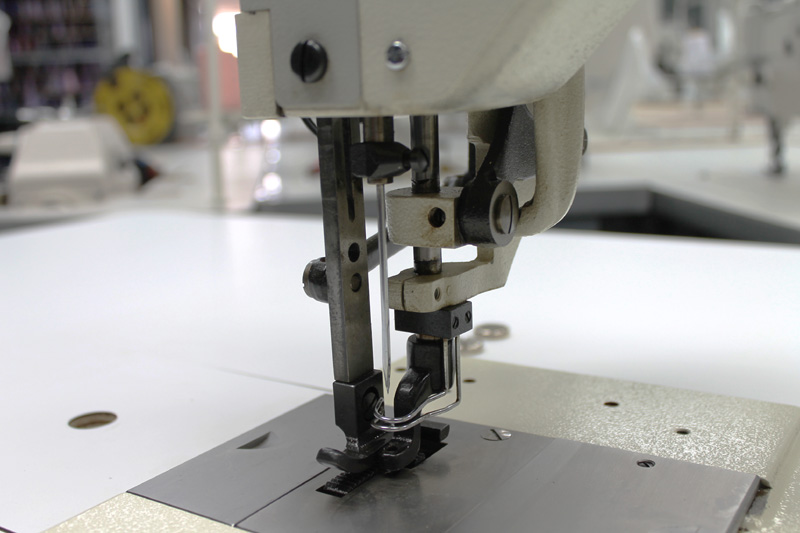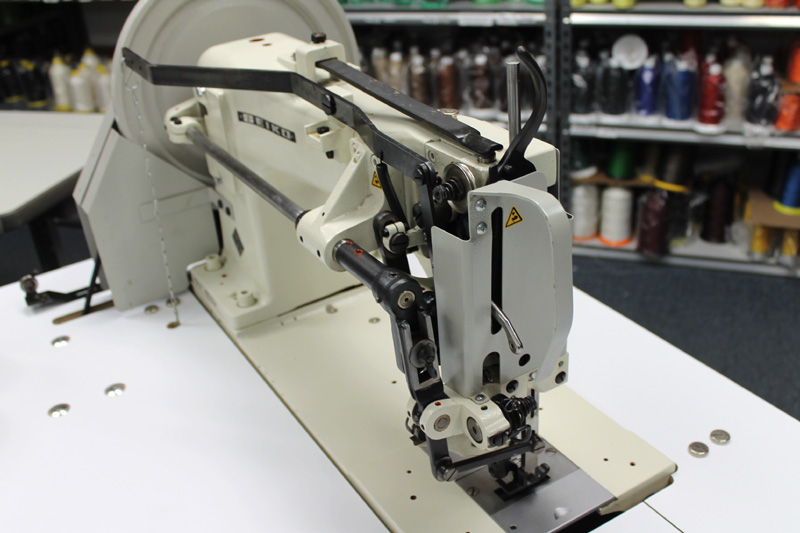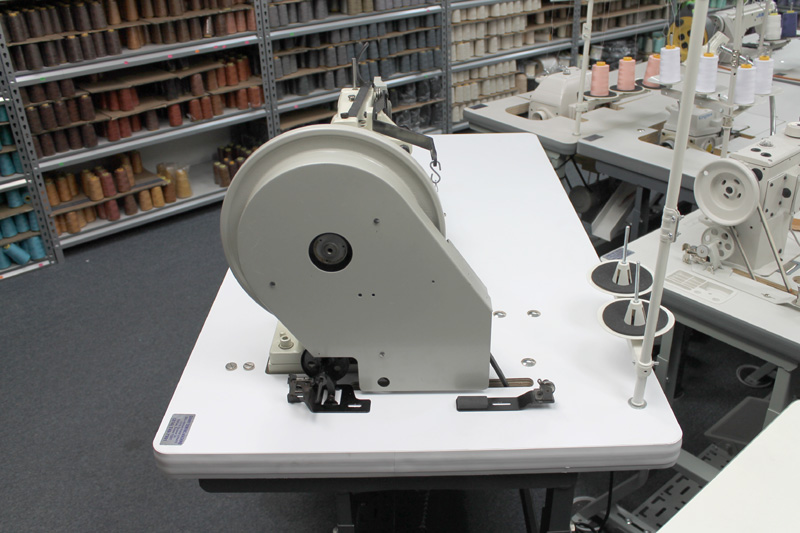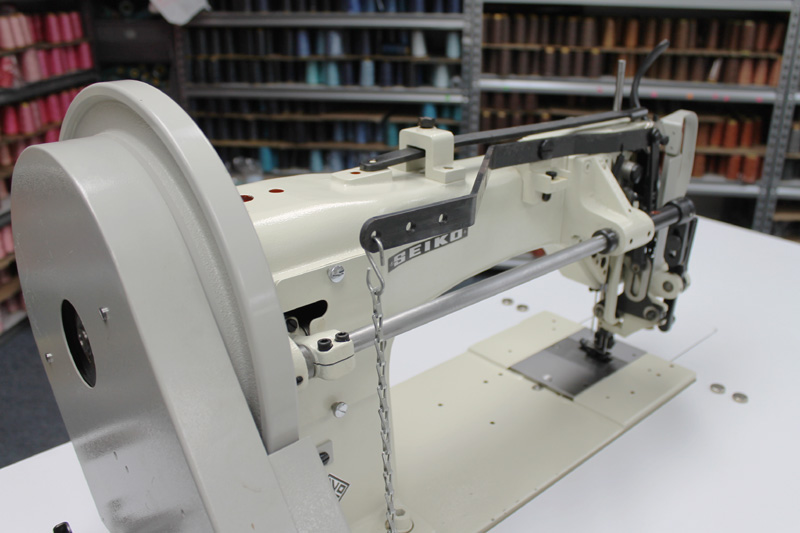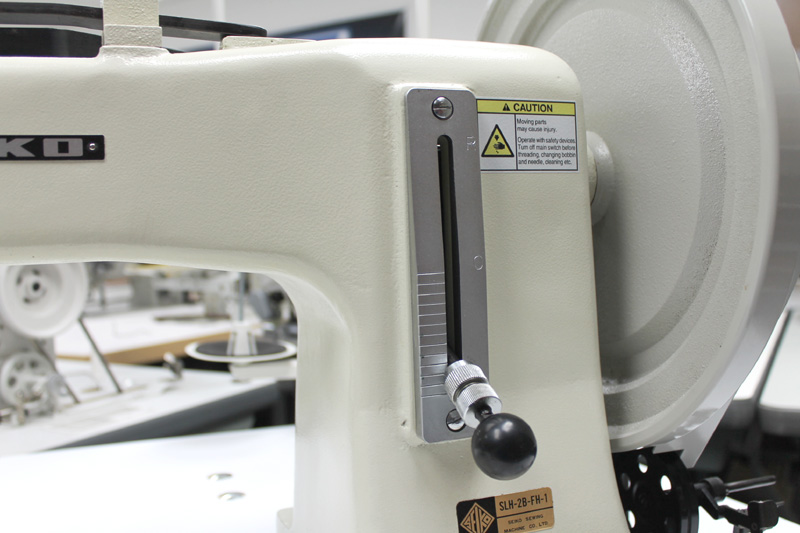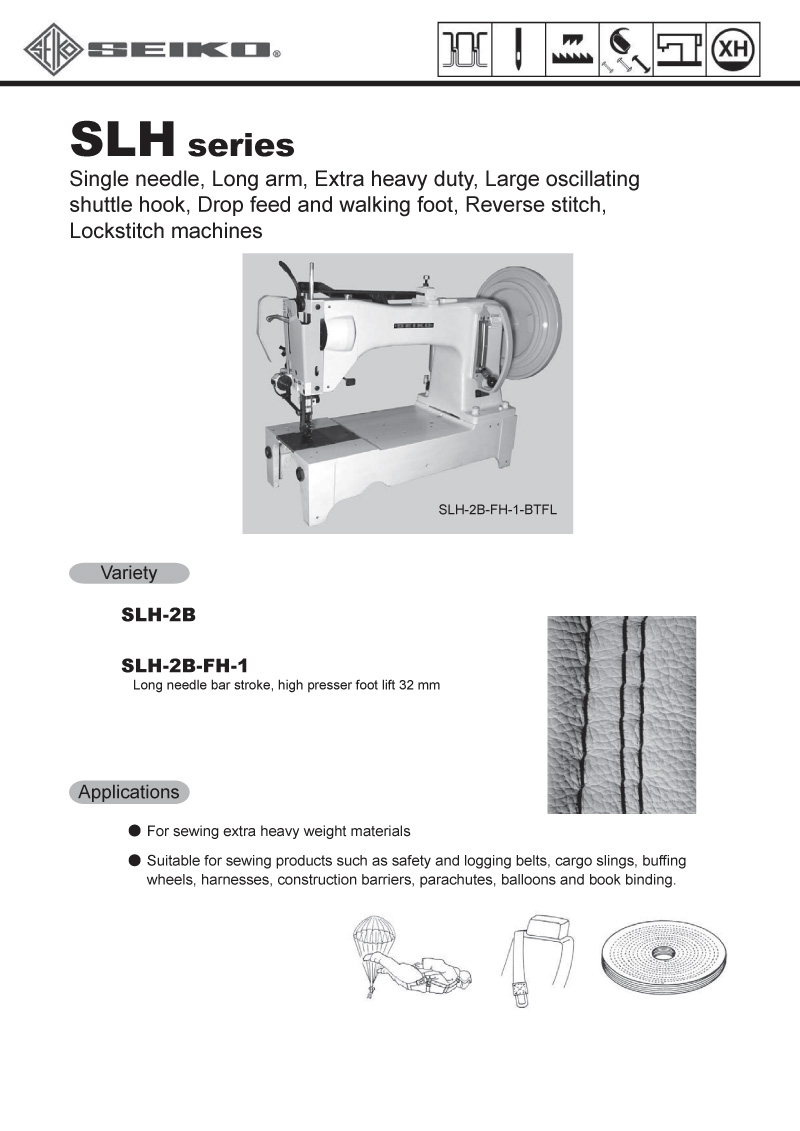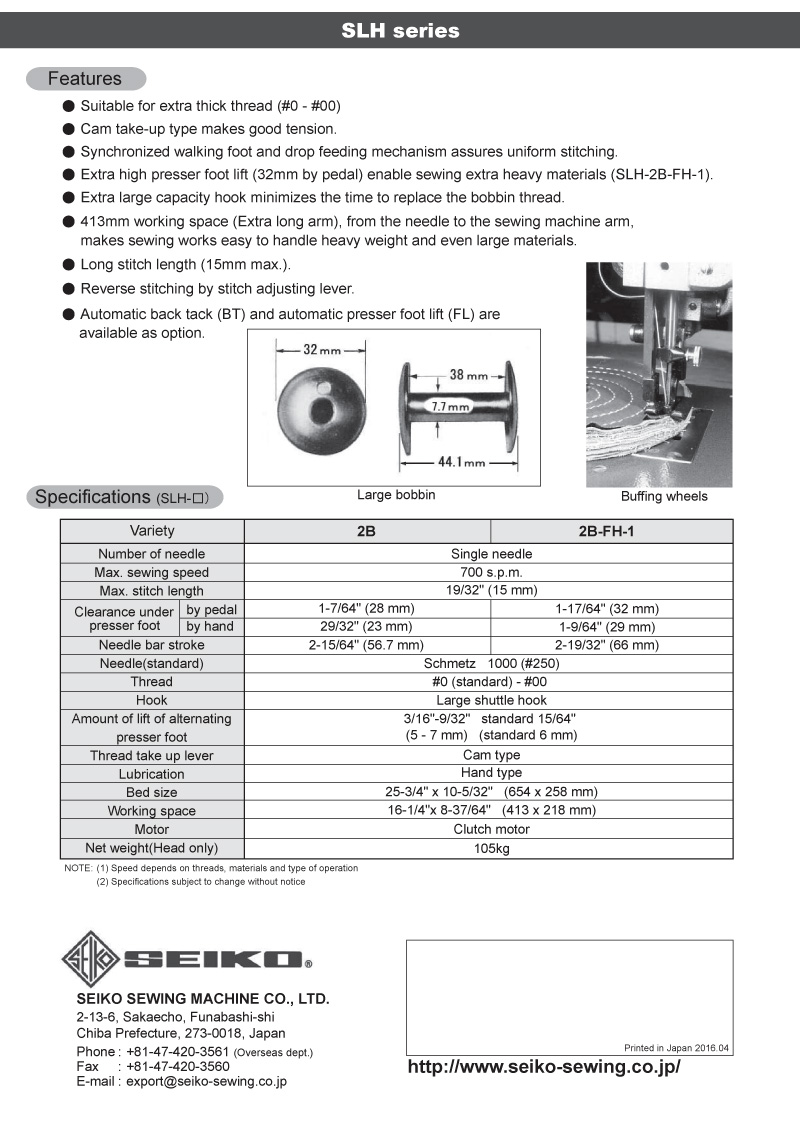 ...