JUKI LU-1508N Walking Foot Sewing Machine w TOP Load Bobbin for Furniture and Automotive Upholstery
Availability: In stock
Quick overview
Top Load Bobbin Single Needle Walking Foot Sewing Machine ideal for sewing furniture upholstery, automotive, marine and aviation interiors, made in JAPAN.
JUKI LU-1508N Single Needle Walking Foot Sewing Machine with Top Load Bobbin (Vertical Axis Hook)
The best machine for sewing Furniturte Upholstery; Automotive, Marine and Aviation Interiors; General Leather, Canvas, Webbing and Vinyl Sewing applications.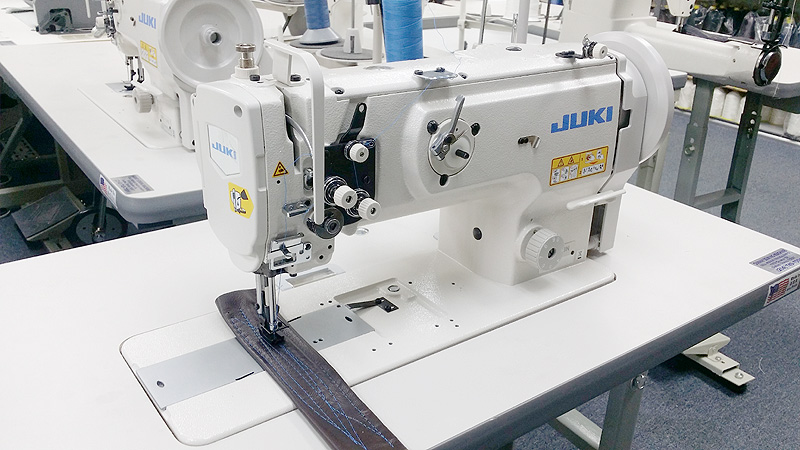 MACHINE BRAND:
MACHINE MODEL:

JUKI DU-1508N

MACHINE DESCRIPTION:

The JUKI DU-1508N is a single needle, vertical axis hook (top load bobbin), walking foot sewing machine designed to sew heavy-weight materials such as leather, vynil, canvas, webbing, and synthetics.

Best suited for sewing furniture upholstery, automotive, marine and aviation interiors and general sewing of leather goods. This machine is used by professional shops whose customers demand high quality finishing and unparalleld stitch aesthetics.

New mechanism with a rectangular feeding motion promises consistent feed of materials of all thickness without the risk of stitch gathering

Compared with elliptical feed, rectangular feed helps reduce gathered stitches

With adoption of a new rectangular feed mechanism, an alternating vertical movement mechanism and a unison feed mechanism helps feed heavyweight materials powerfully and smoothly

Well tensed seams are consistently produced without pitch errors

With its maximum stitch length of 9 mm, the machine can be applied to a broader range of uses

Stitch length can be easily selected by the stitch dial

Many improved features offer enhanced operability such as an easy-to-observe area around the needle, placement of bobbin winder on the front face, and a large handwheel

Knee-lifter mechanism built-in to bed reduces pressure required to operate the knee-lifter

Full-open-type top design makes it possible to fully open the top of the machine arm and helps make adjustment easy without tilting the machine head

Alternating vertical movement mechanism prevents irregular stitches

High 16 mm presser foot lift enables easy material handling

Since machine incorporates a vertical-axis double-capacity hook, the frequency of bobbin thread replacement is reduced, further increasing efficiency

If thread gets caught in the hook, the safety device is automatically engaged, preventing possible hook damage


Pressing the reset button will immediately return the machine back to the normal state

TECHNICAL SPECS:

∙ Max. sewing speed 2,500 spm




∙ Max. stitch length 9 mm




∙ Needle bar stroke 36 mm




∙ Max. fabric clearance 16 mm by knee, 9 mm by hand




∙ Needle system 135 x 17




∙ Needle size Nm 125 to 180 (160 most recommended)




∙ Adjustable stitche length: by dial




MACHINE SETUP:

This machine ships complete and fully assembled - ready to sew upon arrival.

It includes:

Machine Head

Table Top

Heavy Duty Stand

SERVO Motor

LED Light

Manuals

Extra needles, bobbins, and tools.

MOTOR & VOLTAGE:

This machine is equiped with a SERVO motor operating on standard 110 Volts power.

WARRANTY:

1 Year Warranty

SALE PRICE:

$2,295.00

SHIPPING COST:

Commercial / Business Address = $195.00

Home / Residential Address = $260.00

DELIVERY TIME:

In stock. 4 to 5 days delivery window.

MACHINE BROCHURE:

N/A

PARTS MANUAL:

Printed copy comes with the machine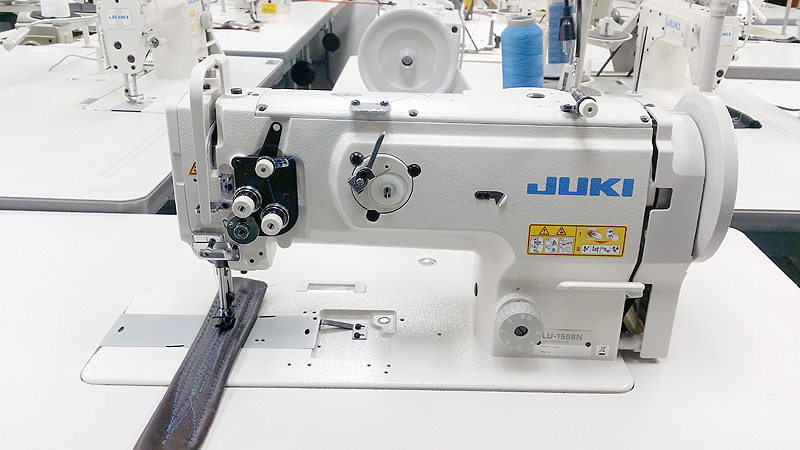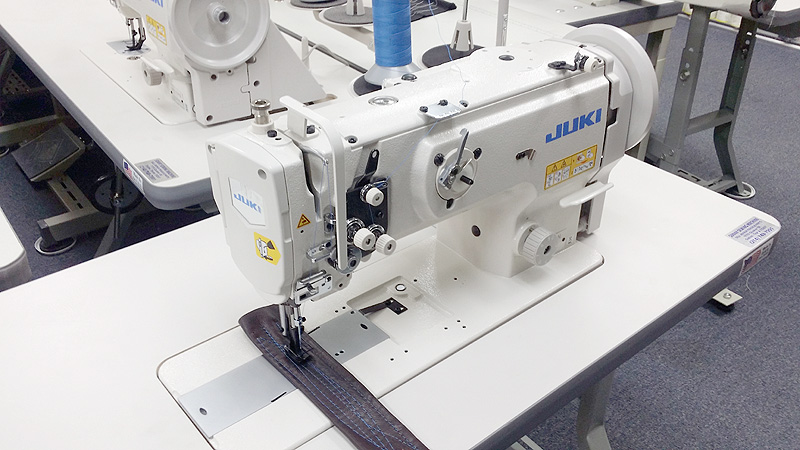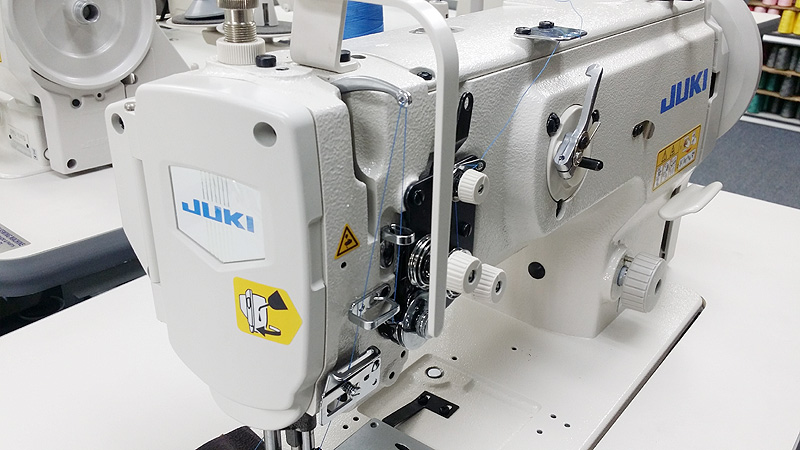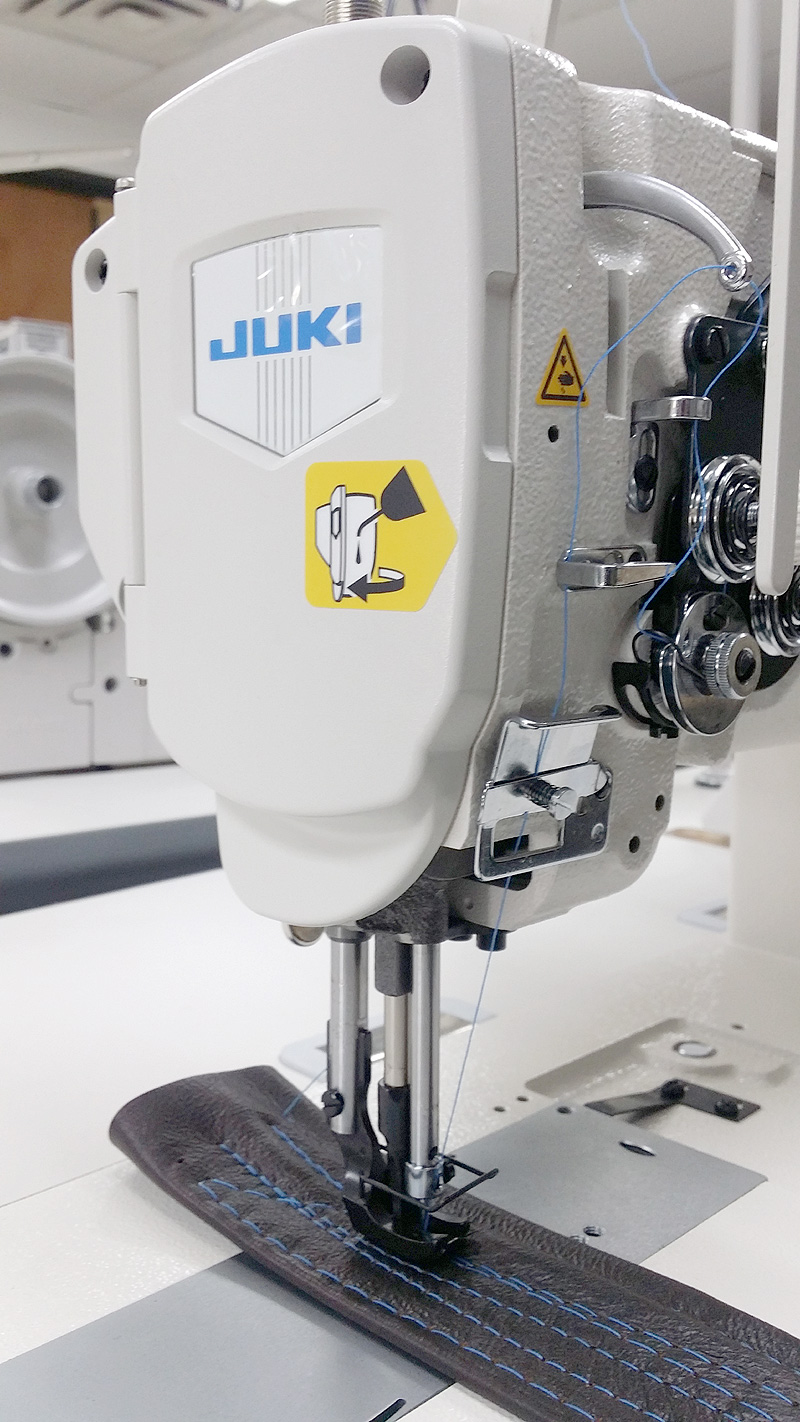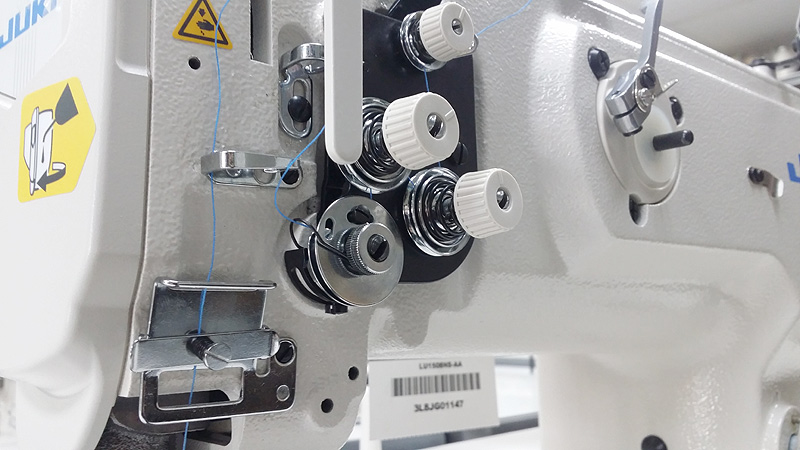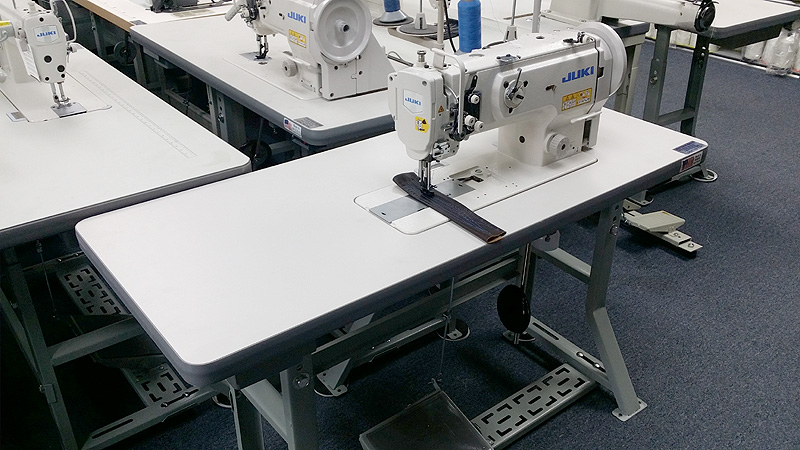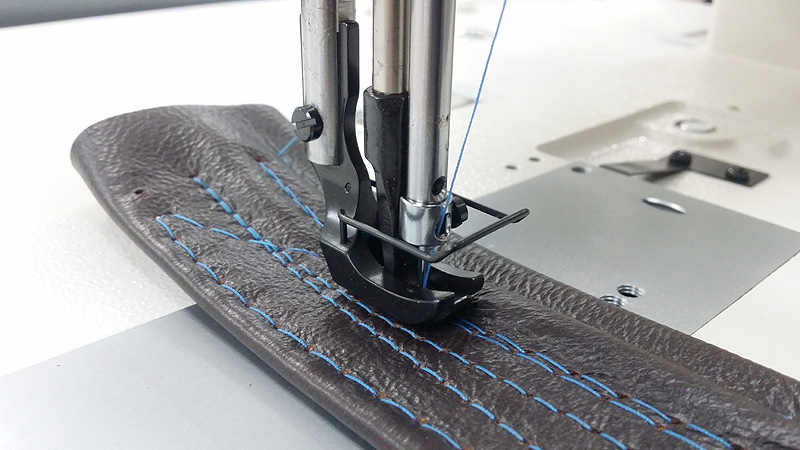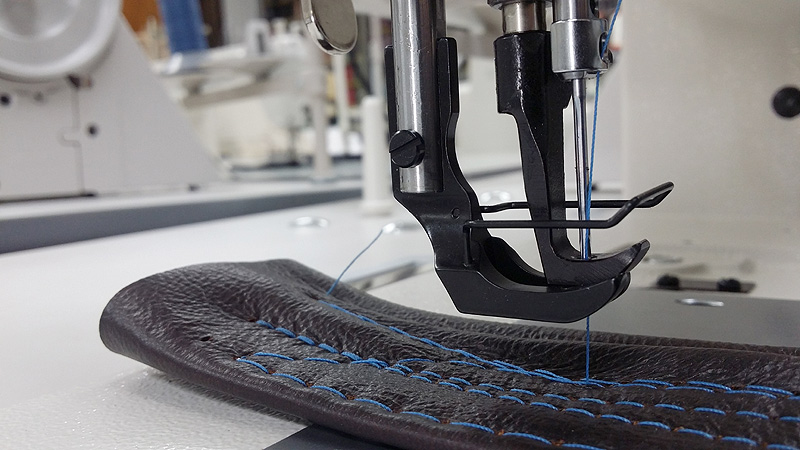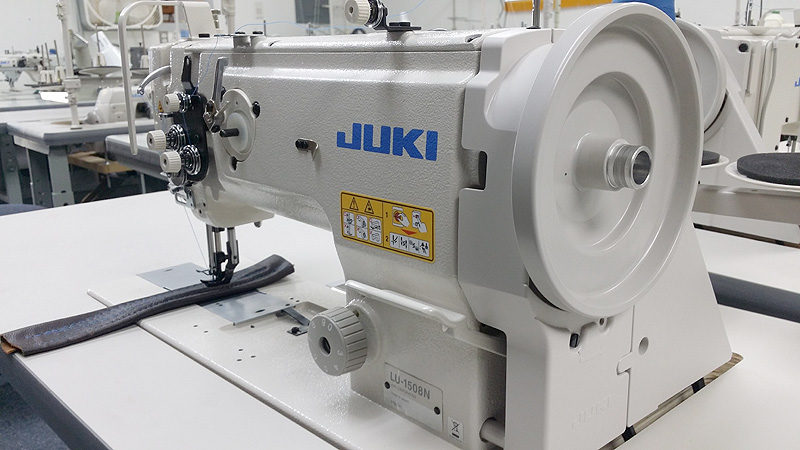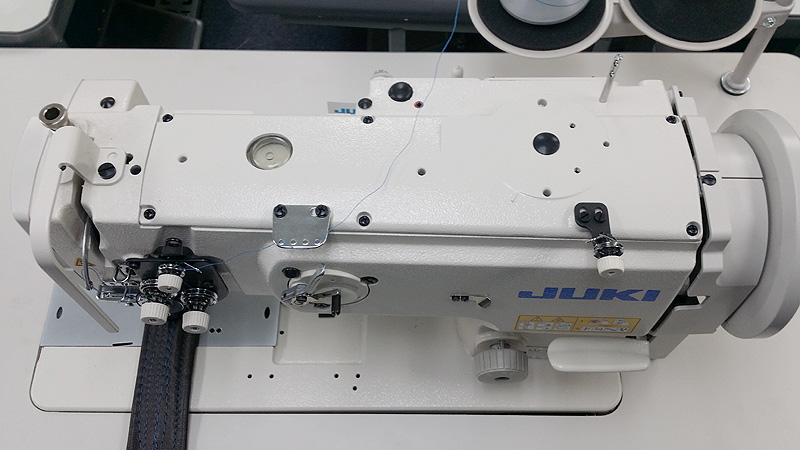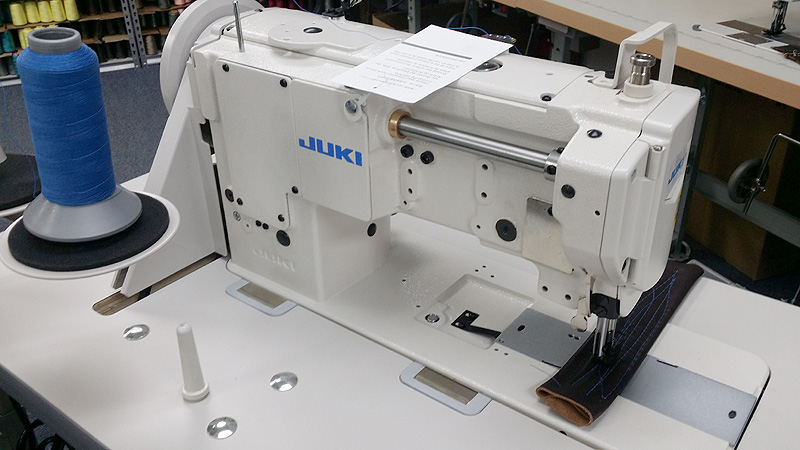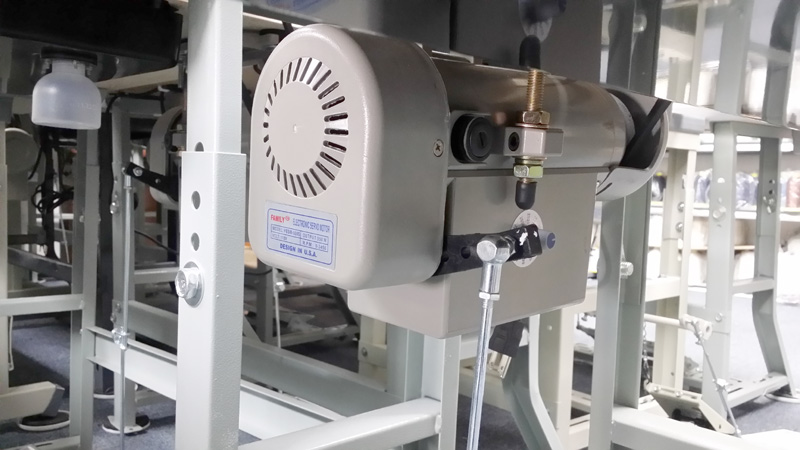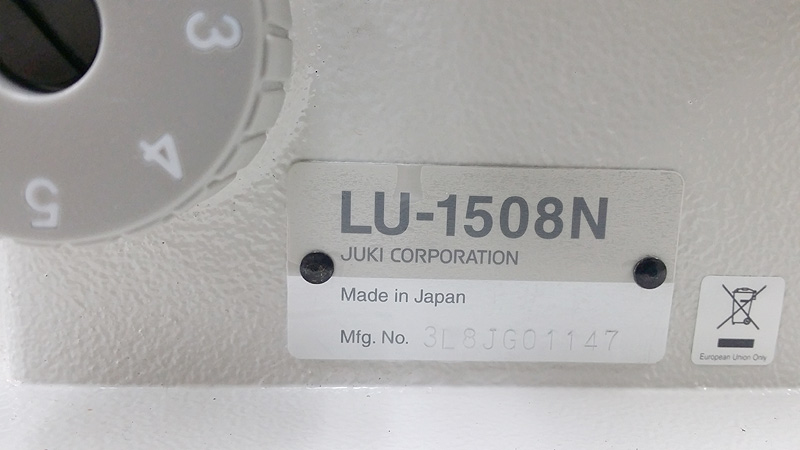 ...