THOR GT210E-2210 Programmable Pattern Sewing Machine with 8.7" x 4" Sewing Field.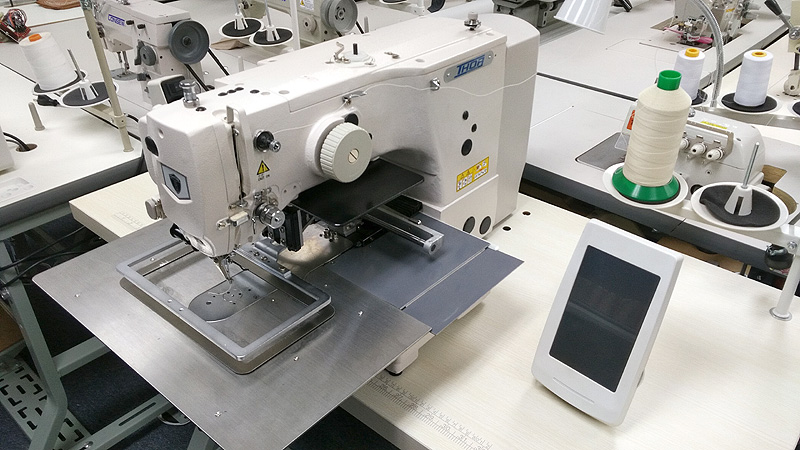 MACHINE BRAND:

MACHINE MODEL:

THOR GT210E-2210

MACHINE DESCRIPTION:

The THOR GT210E-2210 is a programmable pattern sewing machine suitable for sewing special application patterns on a variety of materials from denim, cottons, canvas, vinyl, webbing, leather and coated materials. This is a true programmable machine with an on-board programmer that gives you the flexibility to sew any desired patterns with its 220mm x 100mm (8.7" x 4") sewing field.

This machine will sew:

labels

webbing straps (box, box-x, w-stitches)

bag straps and closures

medical braces

custom patterns on leather

and many different products

The machine is equipped with an intuitive, touch-screen, full color 7" LCD control panel. In this panel you can create your own patterns, save them, modify them, recall them and perform many functions such as speed control, pattern run combos, thread tension adjustments, etc.

The THOR GT210E-2210 is equipped with a presser foot to keep the material flat and pressed at the needle entry point. This will eliminate any material flagging or puckering during the sewing process. Essential function if you are running different patterns with a wider than desired clamp system. For example, if you are to use the existing factory supplied clamp which itself is 8.7" x 4" - you can still run majority of the sewing processes because the presser foot will not let the material flag with the needle. Of course, proper clamping is recommended for all custom patterns and you should always sew as close to the clamp perimeter as possible.

This machine is also equipped with air clamps that can work in unison or can be separated into Left and Right actuation if desired. Air clamps provide a stronger materials hold than electronic solenoid ones and are preferred for heavier duty applications such as multi-layer webbing sewing and leather sewing. An air line is required with a consistent pressure of 60 to 80 PSI. Air regulator is supplied and installed on the machine.

Electronic pedals control the clamp-up/clamp-down function and start of the sewing cycle. These provide firm and precise control of the required footwork while operating the machine.

The on-board control panel provides tons of features for programming new patterns. You can easily create your own patterns from straight lines, to curves, circles, poly-lines, zig zag stitching, straight stitching, off-set stitching, mirror images, etc. Parameter settings are also easily modified and stored. The machine has many features that will accommodate the most complex pattern creation and sewing - yet simple and intuitive interface will have you in control and sewing like a pro in very little practice time.

This machine will be shipped complete and fully assembled with a 110 Volt Power Converter - plug and play in any regular household power outlet.

The machine will ship with the factory set open clamp as you see in the pics. We do not fabricate clamps in house - but will recommend outside sources to you for any clamping work required.

TECHNICAL SPECS:

MACHINE SETUP:

This machine ships complete and fully assembled - ready to run upon arrival.

It includes:

Machine Head
Table Top
Heavy Duty Stand
SERVO Motor
LED Light
Manual

MOTOR & VOLTAGE:
This machine is equiped with a SERVO motor operating on standard 110 Volts power.
WARRANTY:
1 Year Warranty
SALE PRICE:
$7,750.00
SHIPPING COST:

Commercial / Business Address = $260.00

Home / Residential Address = $380.00

This is a very heavy machine and will be secured with extra wood posts from the table to the pallet.

DELIVERY TIME:
In stock. 4 to 5 days delivery window.
PARTS & INSTRUCTION MANUAL:
Printed copy comes with the machine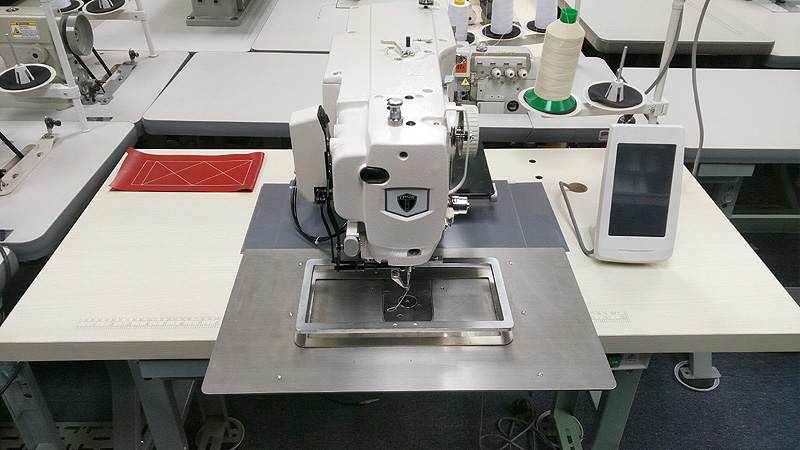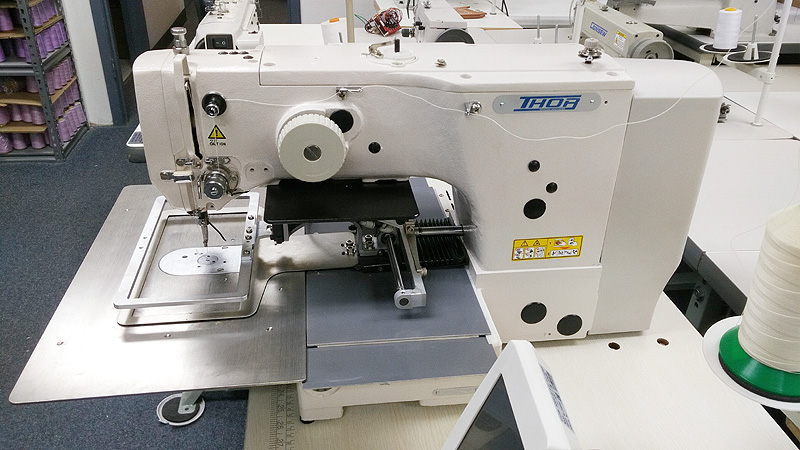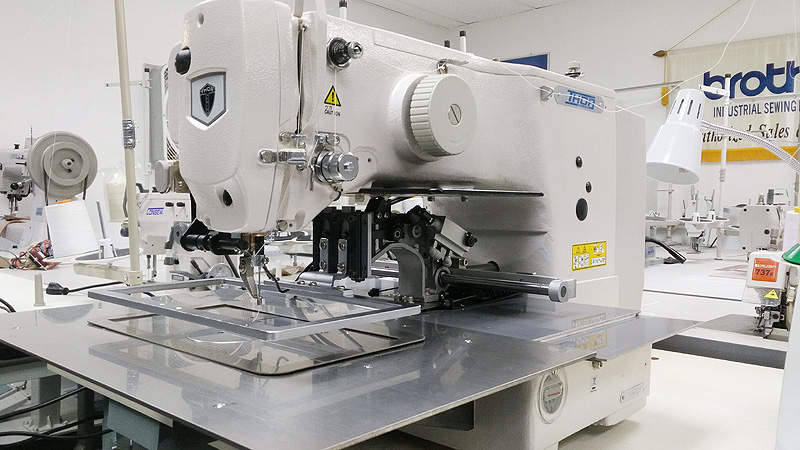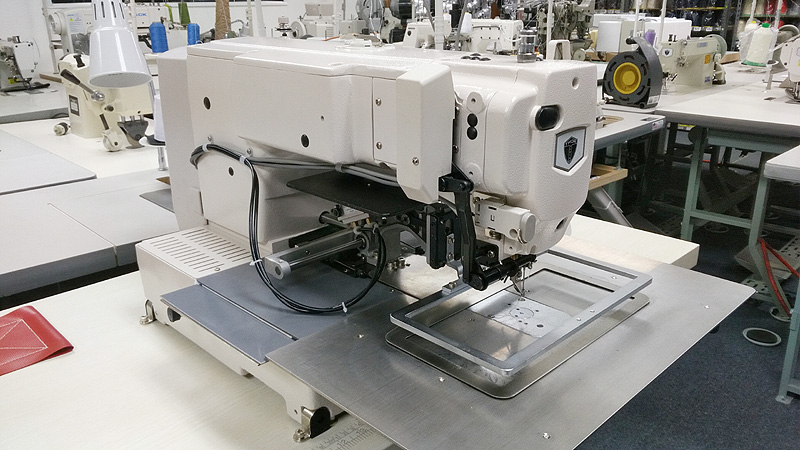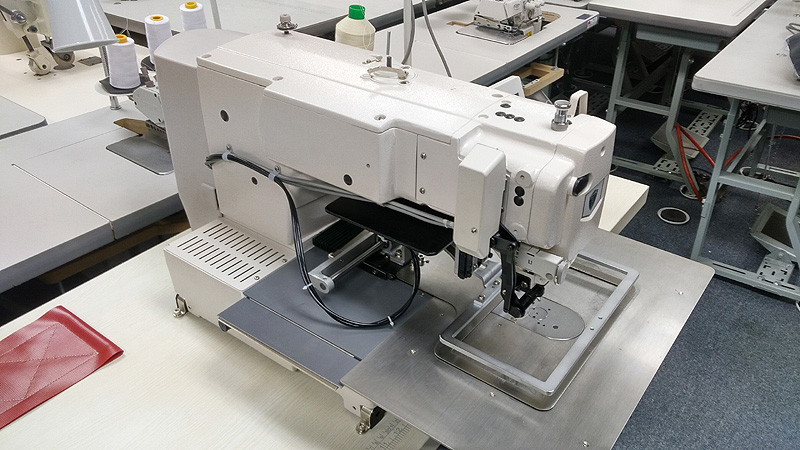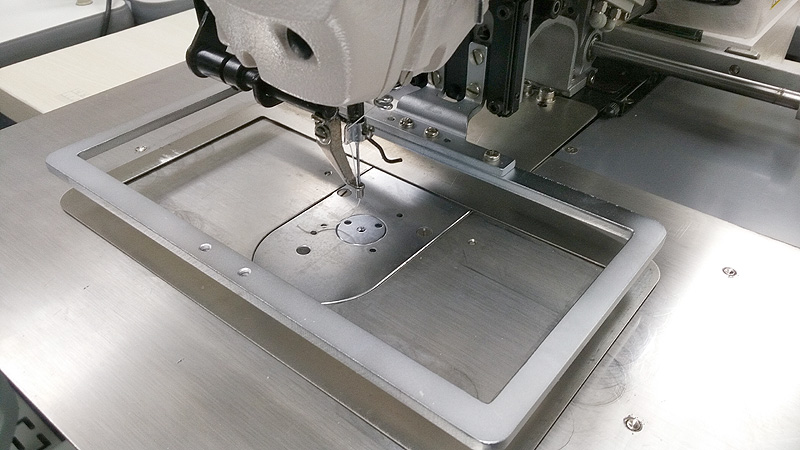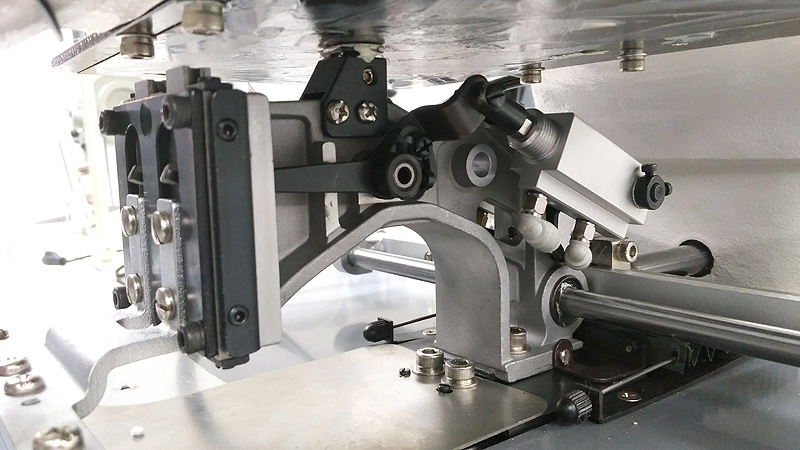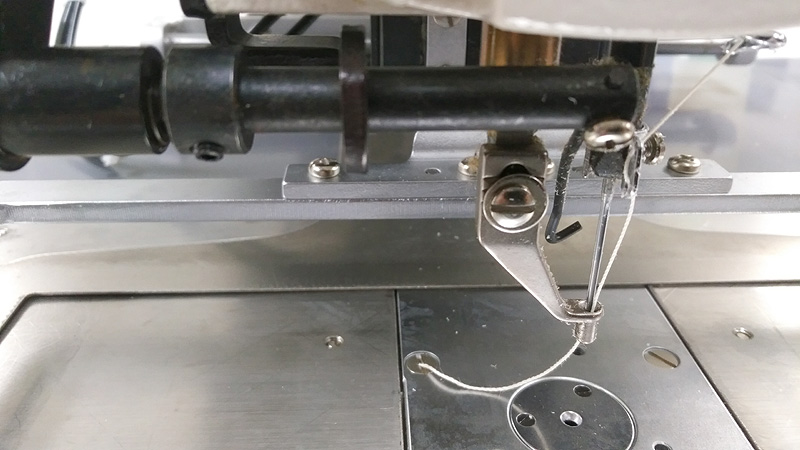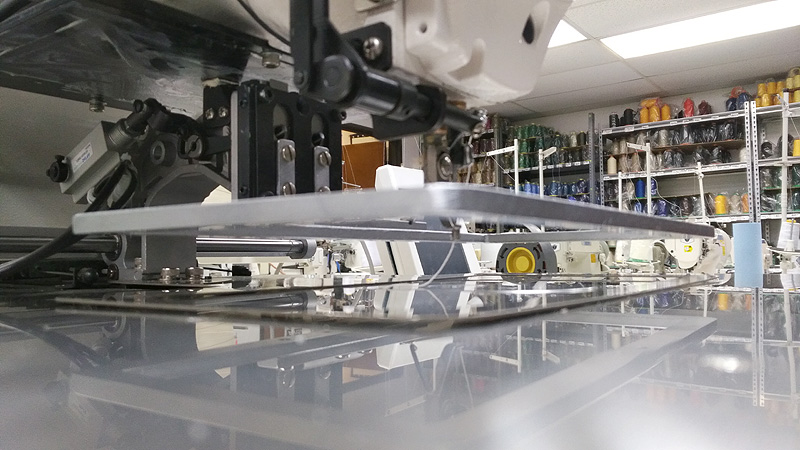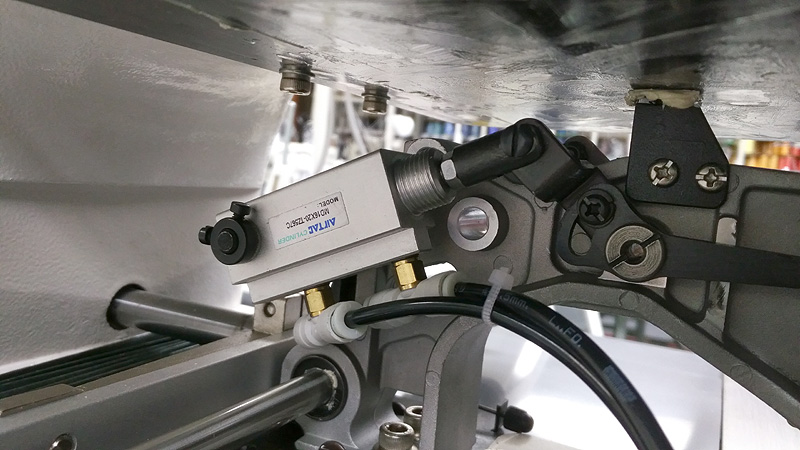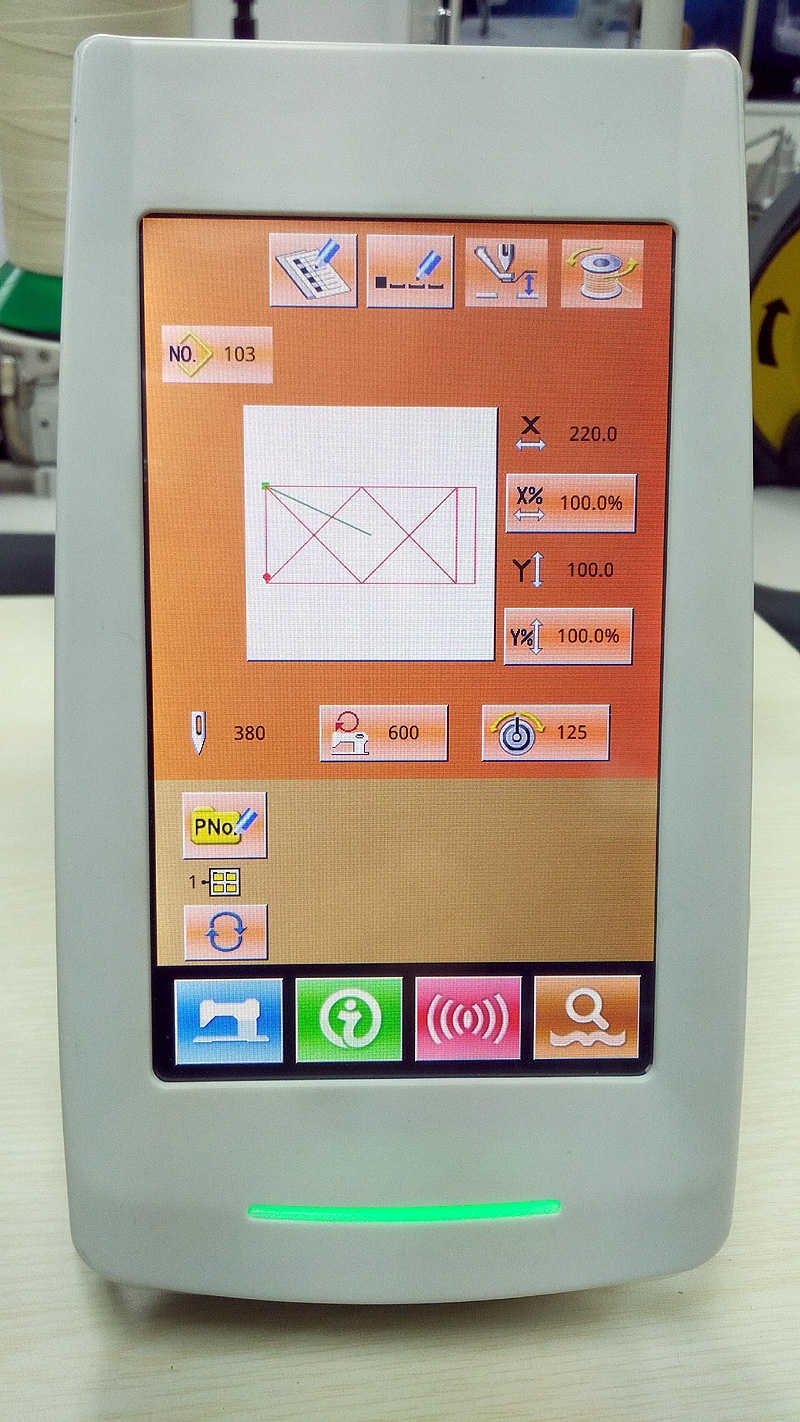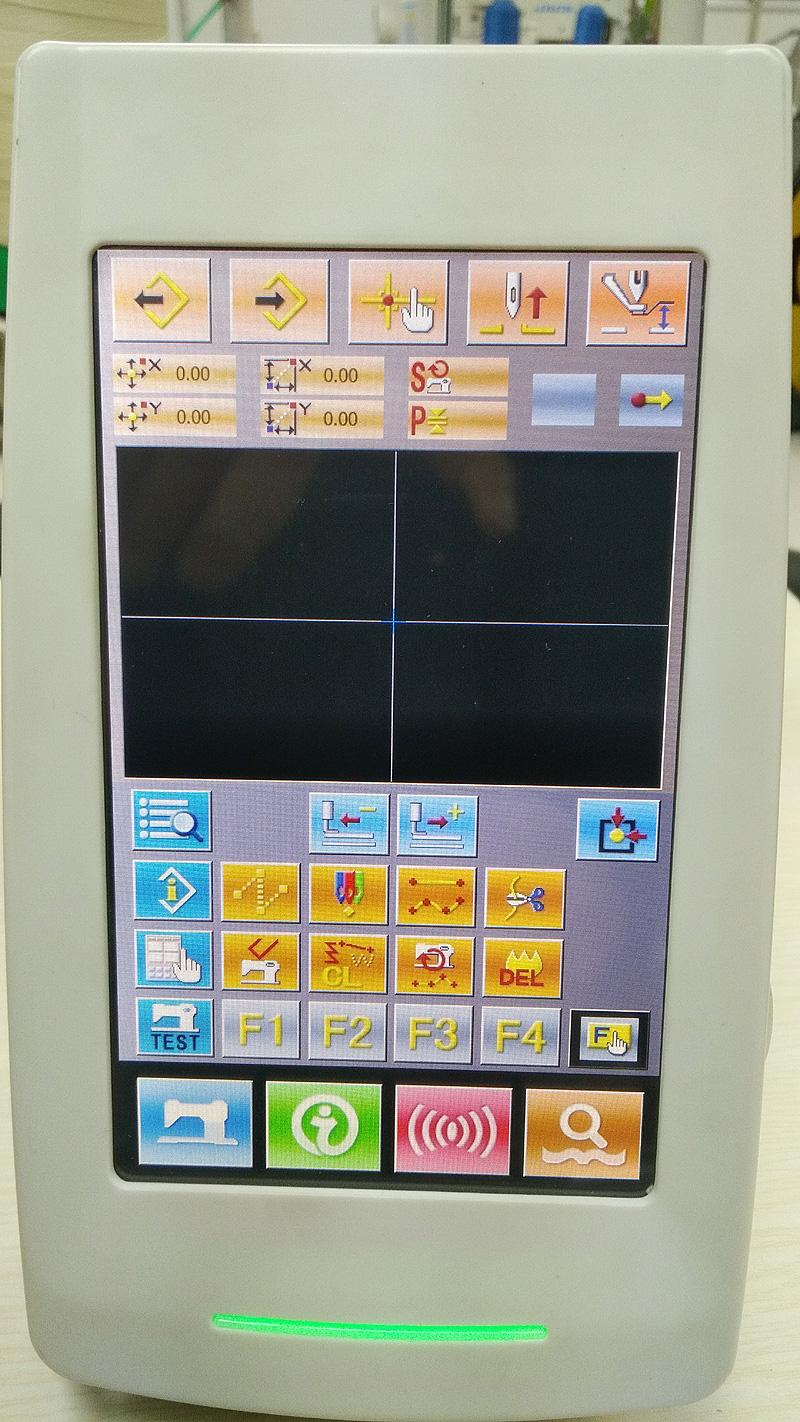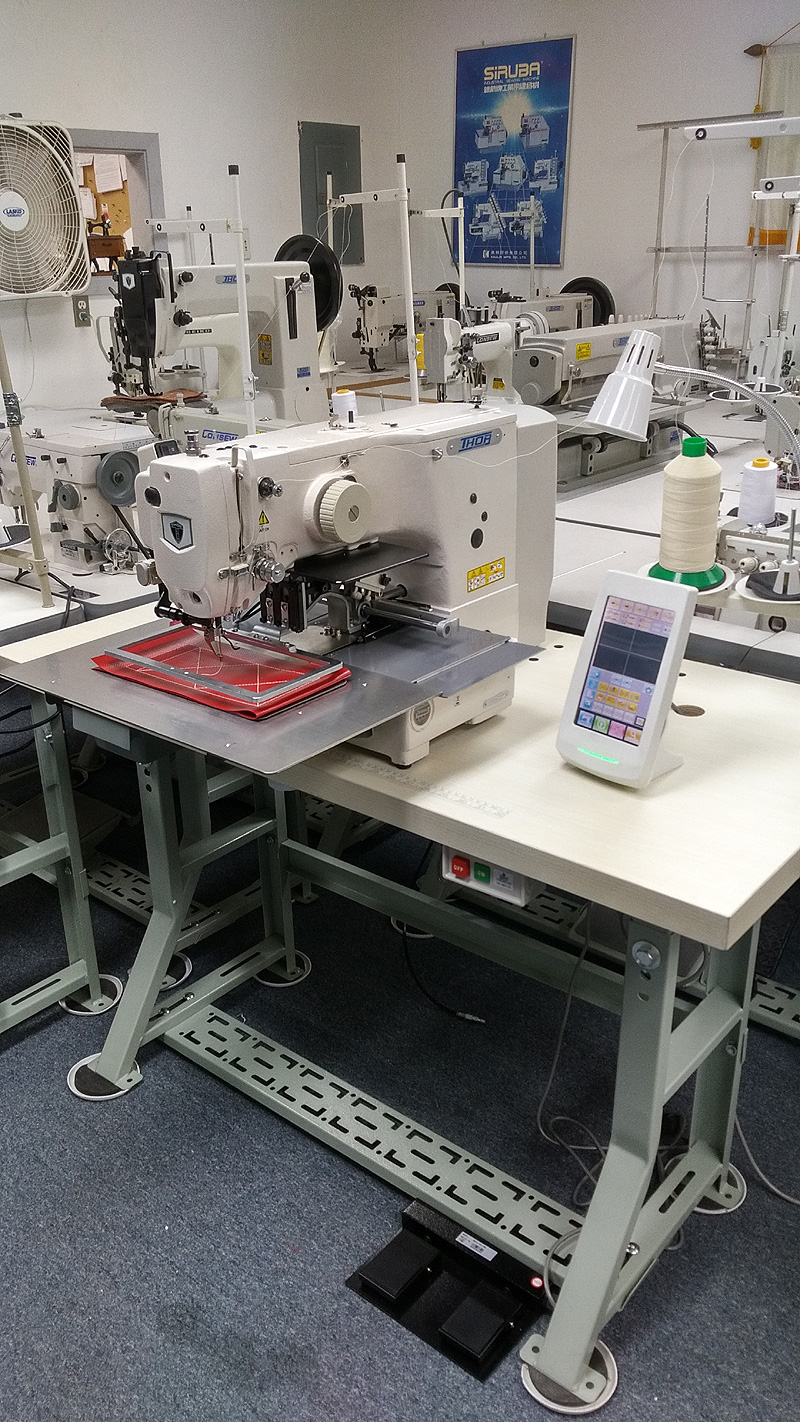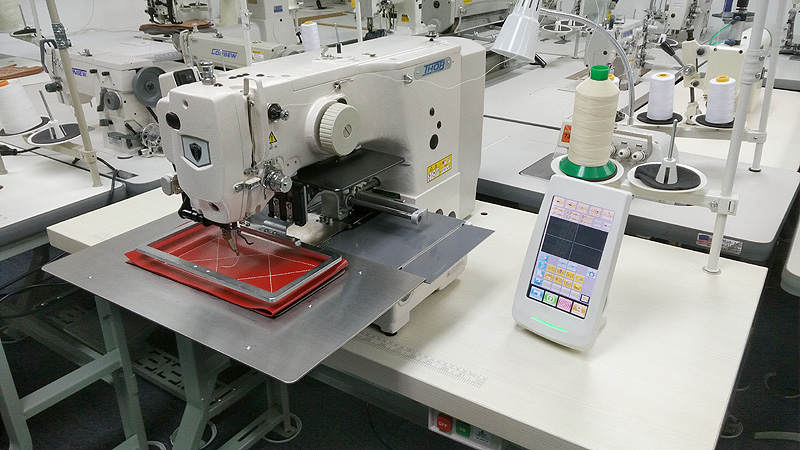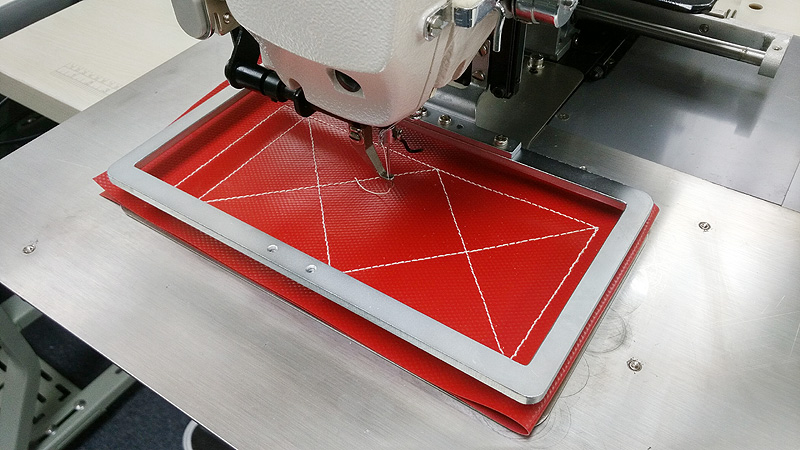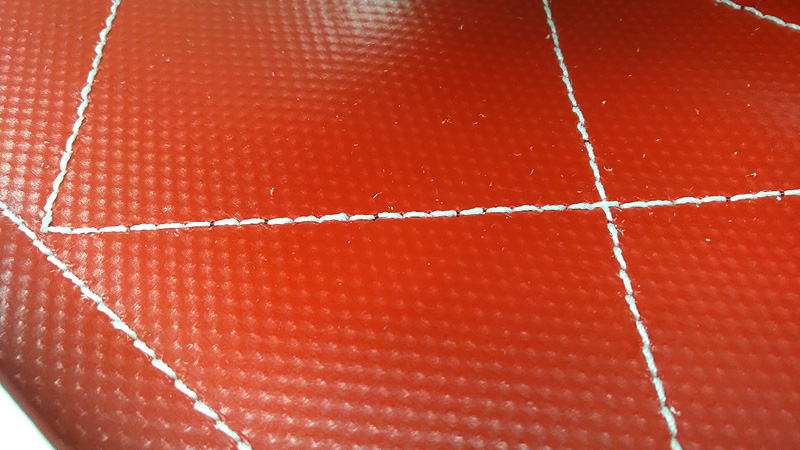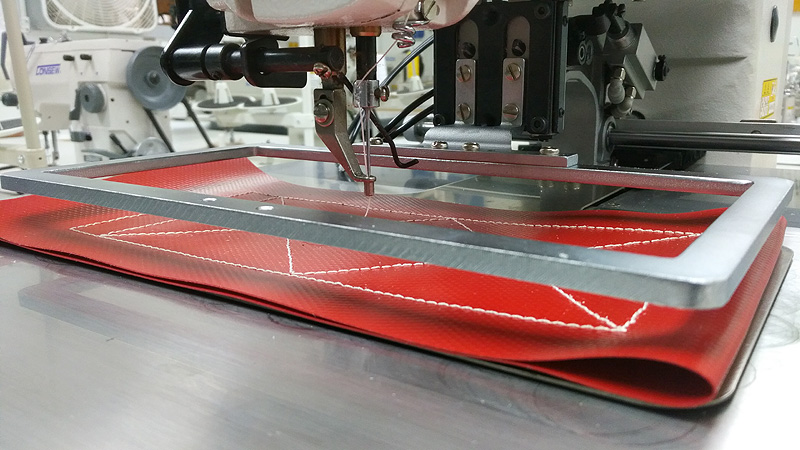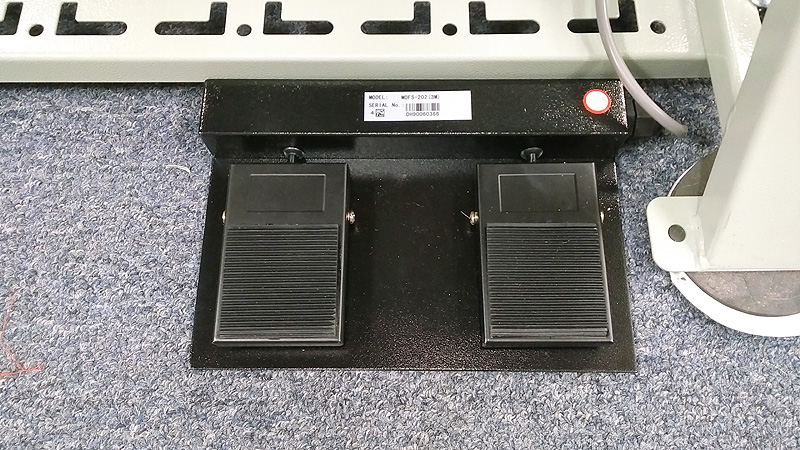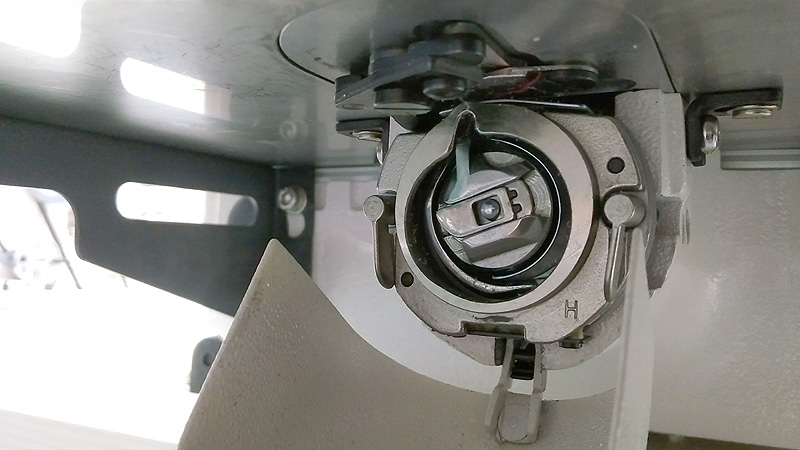 ...