KANSAI SPECIAL WX-8803-EMK Flat Bed Coverstitch Sewing Machine with Elastic Feeder and Fabric Cutter
Availability: In stock
Quick overview
- 3 Needle Top and Bottom Cover Stitch Machine for Inserting Elastic on Underwear, Lingerie, Swim Wear, etc. Has front elastic feeding mechanism and fabric cutter.
KANSAI SPECIAL WX-8803-EMK 3-Needle Top and Bottom Flat Bed Coverstitch Sewing Machine with Elastic Feeder and Fabric Knife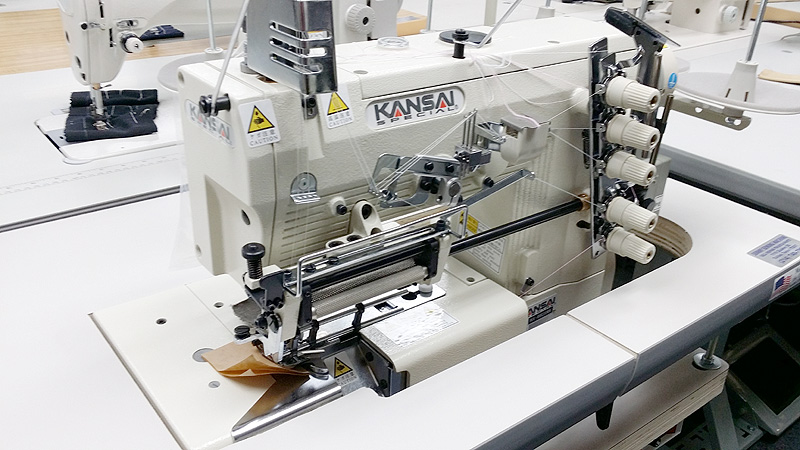 MACHINE BRAND:

MACHINE MODEL:

WX-8803-EMK

MACHINE DESCRIPTION:

The new KANSAI SPECIAL WX-8803-EMK is a three-needle top and bottom flat bed covesrtitch sewing machine with ELASTIC FEEDER and FABRIC KNIFE designed to sew such items as athletic uniforms, men's and ladies underwear, t-shirts and other apparel made of knit, lycra, polyester and stretchy fabrics.


The machine comes set-up with 3 needles for top and bottom cover stitching, however, you can remove the middle needle and sew two rows up top and cover on the bottom.

This KANSAI model comes from the industry leader in chain stitch and coverstitch machines and is the world-standard in quality and function. Made in JAPAN.

TECHNICAL SPECS:

MAX SEWING SPEED: 6,000 Stitches Per Minute
NUMBER OF NEEDLES: 3
NUMBER OF THREADS: 5
STITCH TYPE: Top & Bottom Coverstitch or Two Rows on Top, Coverstitch on Bottom
NEEDLE GAUGE: 6.4 mm (1/4") - the standard in the industry
STITCH LENGTH: Adjustable
FOOT LIFT: 6 mm
MOTOR TYPE: 110 Volt SERVO MOTOR

MACHINE SETUP:

This machine ships complete and fully assembled - ready to sew upon arrival.

It includes:

Machine Head
Table Top
Heavy Duty Stand
Built-In DIRECT DRIVE Motor
LED Light
Thread Stand
Manuals
Extra needles

MOTOR & VOLTAGE:
This machine is equiped with a SERVO motor operating on standard 110 Volts power.
WARRANTY:
1 Year Warranty
SALE PRICE:
$2,795.00
SHIPPING COST:

Commercial / Business Address = $240.00

Home / Residential Address = $295.00

DELIVERY TIME:
Special Order Machine - Call us at

1-800-228-0001

for exact delivery time.
MACHINE BROCHURE:
N/A
PARTS MANUAL:
Printed copy comes with the machine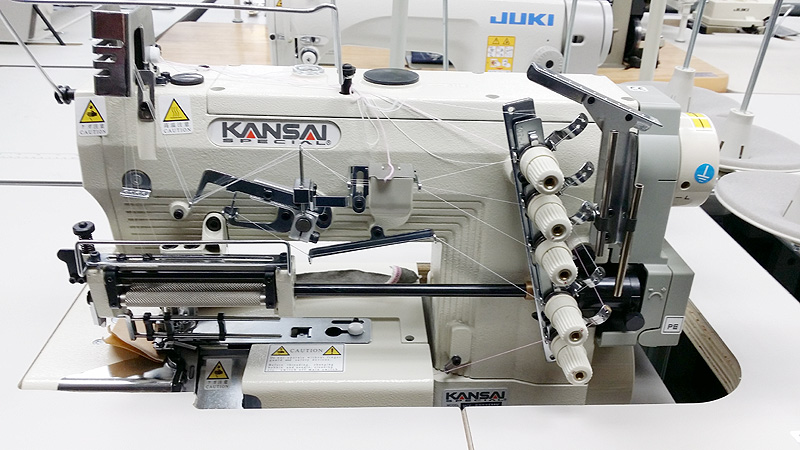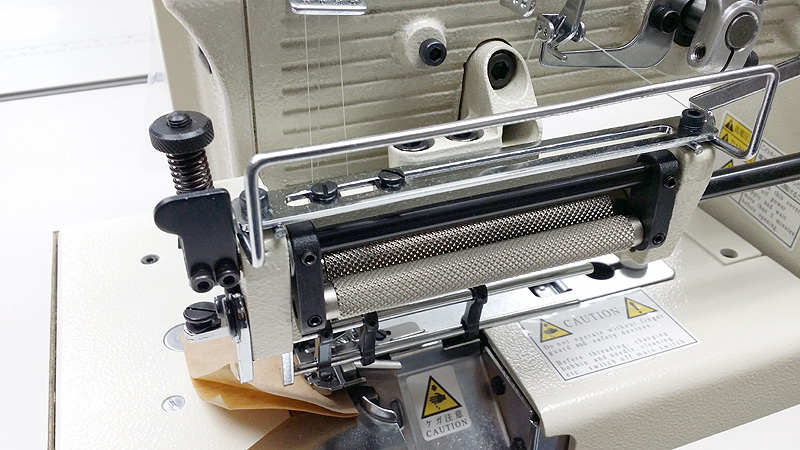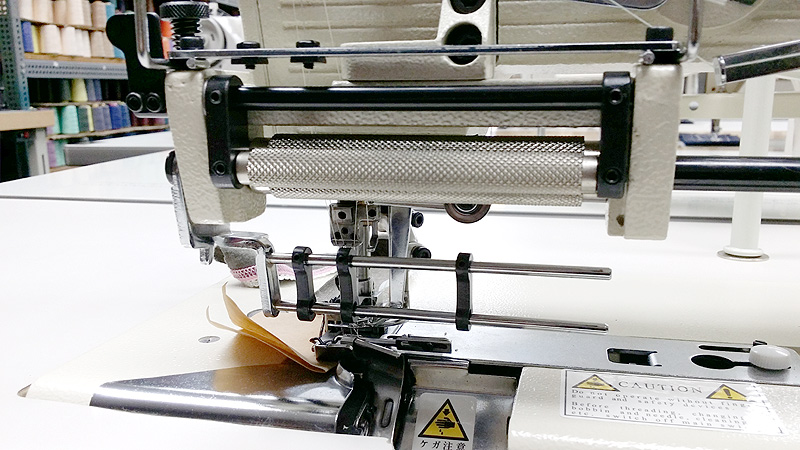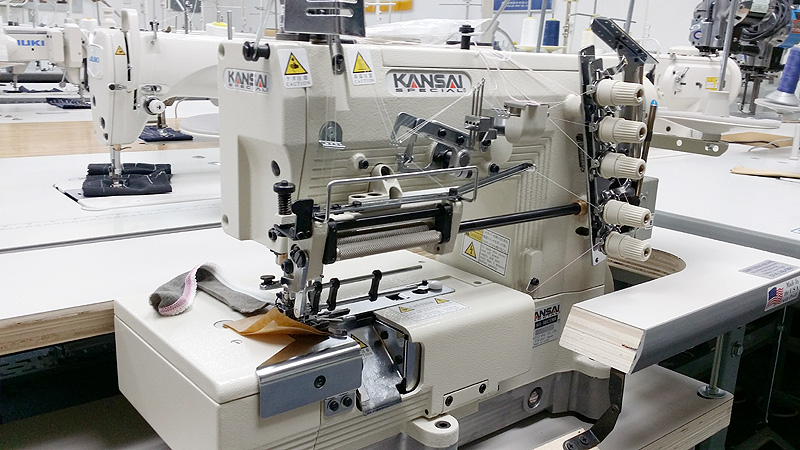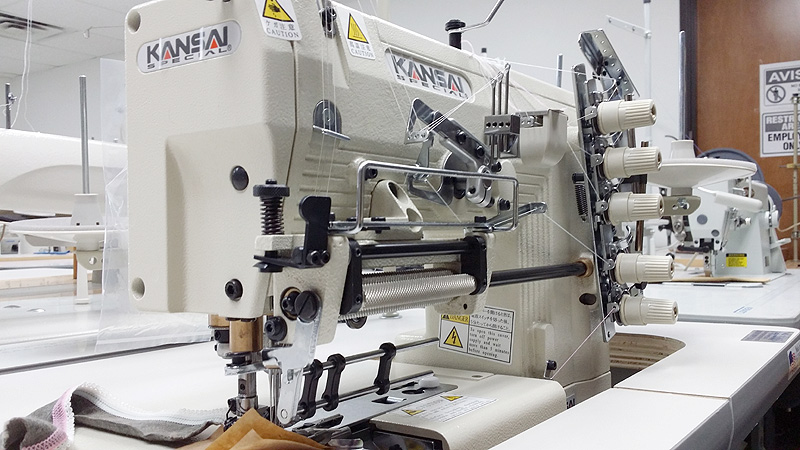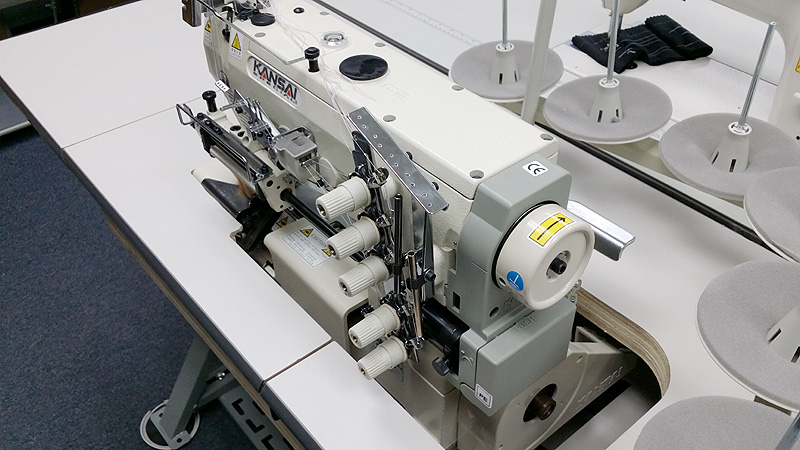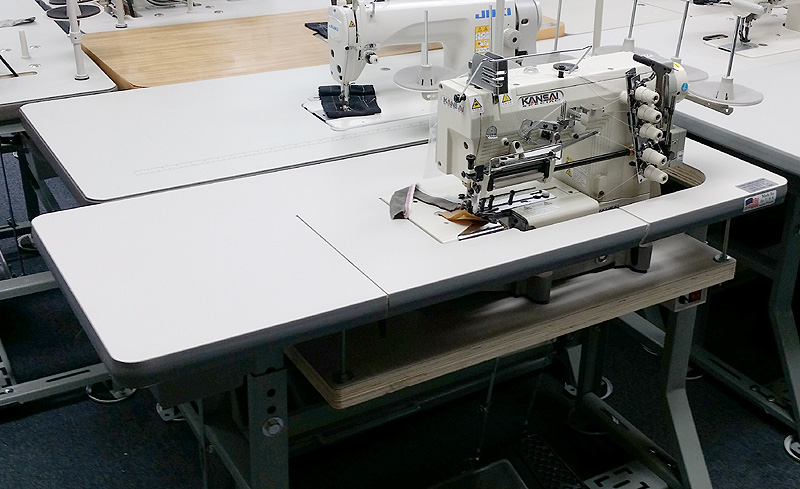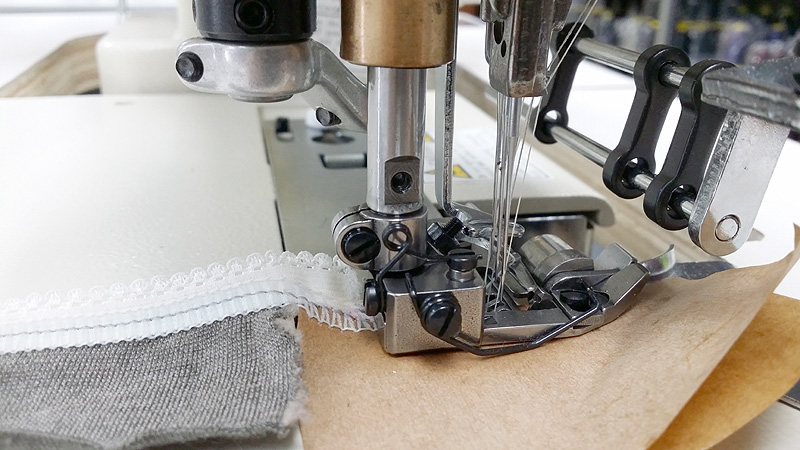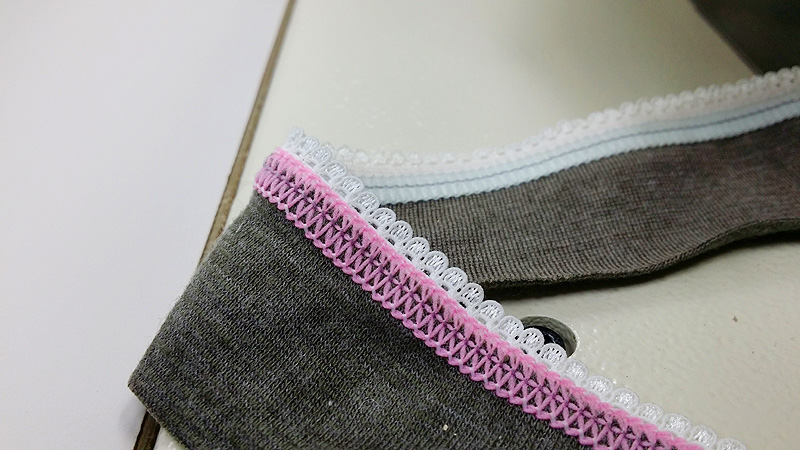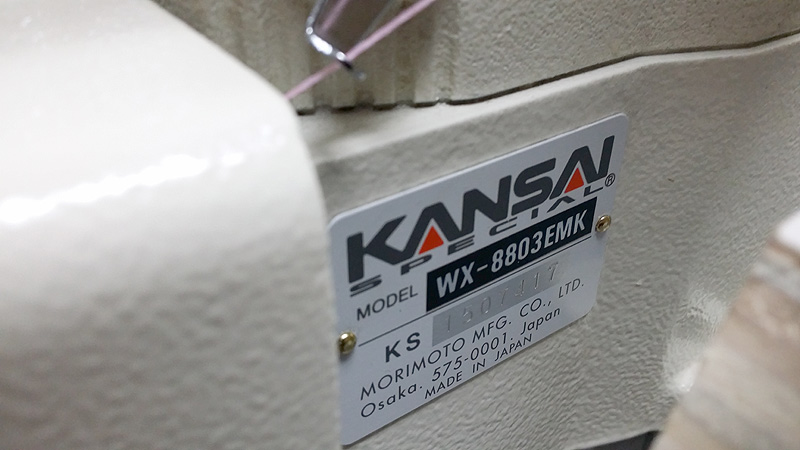 ...