THOR GT 2153L-18 Long Arm Walking Foot ZIG ZAG Sewing Machine - 18" Long Arm
Availability: In stock
Quick overview
NEW - 18 Inch Long Arm Walking Foot ZIG ZAG Sewing Machine with Reverse, Adjustable Stitch Length and Width, JAPANESE Hook, Air Foot Lift, Complete with Table, Stand and 110 Volt Servo Motor
THOR GT-2153L-18 Long Arm Walking Foot ZIG ZAG Sewing Machine for Leather, Vinyl, Canvas and Synthetics. 18" Long Arm, Air Foot Lift, 110 Volt, 3/4 HP Servo Motor.
IN STOCK NOW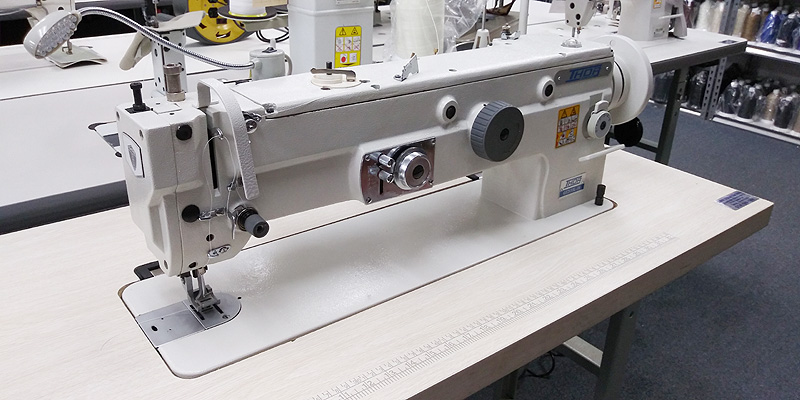 MACHINE BRAND:
MACHINE MODEL:

THOR GT-2153L-18

MACHINE DESCRIPTION:

APPLICATIONS:

For sewing medium to heavy weight materials such as upholstery fabrics, leather, vinyl, canvas, synthetics, laminated and coated products.

Suitable for sewing products made of wider pieces of material such as covers, awnings, insulation panels, automotive and marine upholstery, furniture upholstery, etc.

FEATURES:

18" Long Arm idealy suited for larger panels of materials
ZIG ZAG Stitching
Reverse
Adjustable Stitch Length to 5 mm
Adjustable Stitch Width to 10 mm
Walking Foot - Top Feed, Bottom Feed
Air Foot Lift
Thread Size 40 to 138

TECHNICAL SPECS:

APPLICATION: For Medium to Heavy Materials

MAX SEWING SPEED: 2,500 SPM

MAX STITCH LENGTH: 5 mm Forward/Reverse


MAX ZIG ZAG STITCH WIDTH:

10 mm

FOOT LIFT: 12 mm by Knee, 9mm by Hand

HOOK: Large Hook / BIG Bobbin


NEEDLE: 135x17

THREAD: TEX 40 to TEX 138 (210 with fine adjustment)


STITCH LENGTH / WIDTH CHANGE METHOD: By Dial

MACHINE SETUP:

This machine ships complete and fully assembled - ready to sew upon arrival.

It includes:

Machine Head

Air Foot Lift

Table Top

Heavy Duty Stand

SERVO Motor

LED Light

Manuals

Extra needles, bobbins, and tools.

MOTOR & VOLTAGE:

This machine is equiped with a 3/4 HP SERVO motor operating on standard 110 Volts power.

WARRANTY:

1 Year Warranty

SALE PRICE:

$4,050.00

SHIPPING COST:

Commercial / Business Address = $240.00

Home / Residential Address = $295.00

DELIVERY TIME:

In stock. 4 to 5 days delivery window.

MACHINE BROCHURE:
N/A
PARTS MANUAL:

Printed copy comes with the machine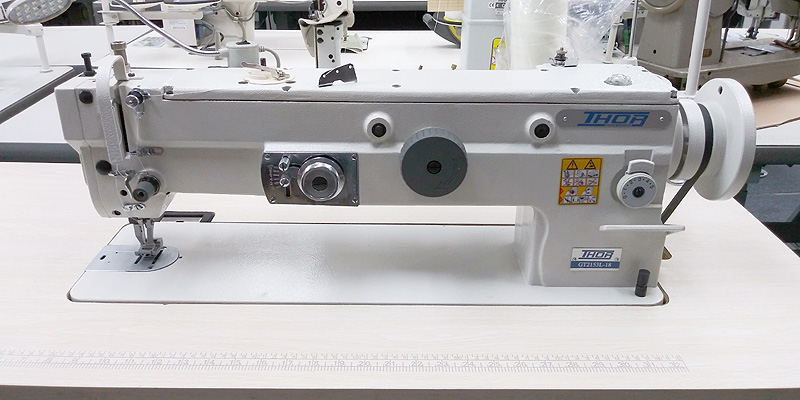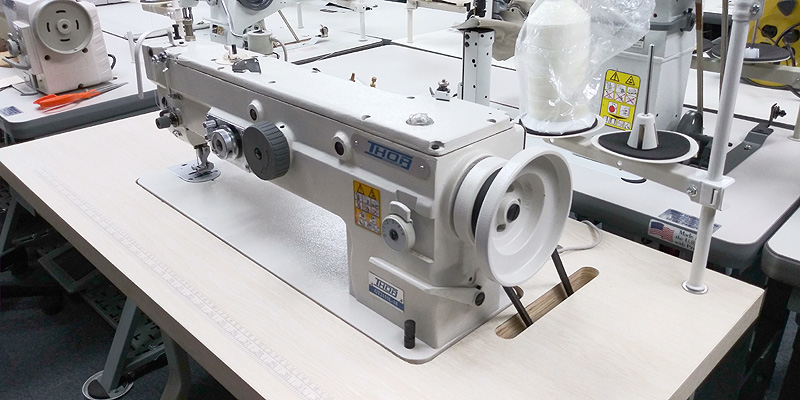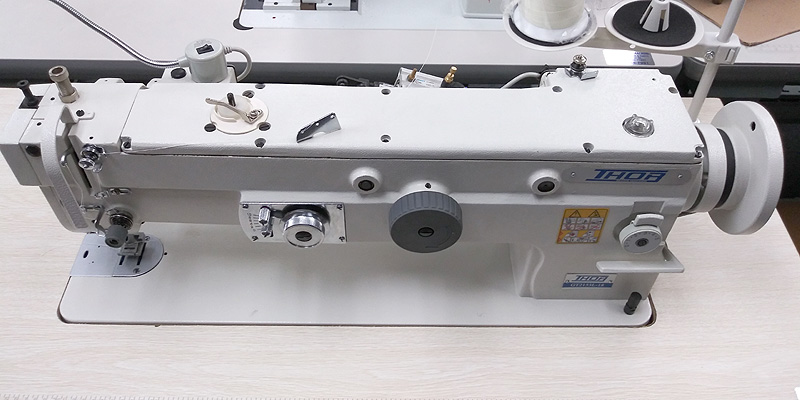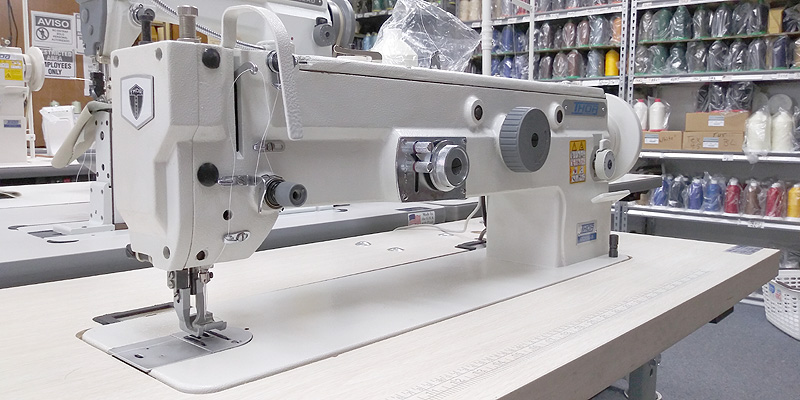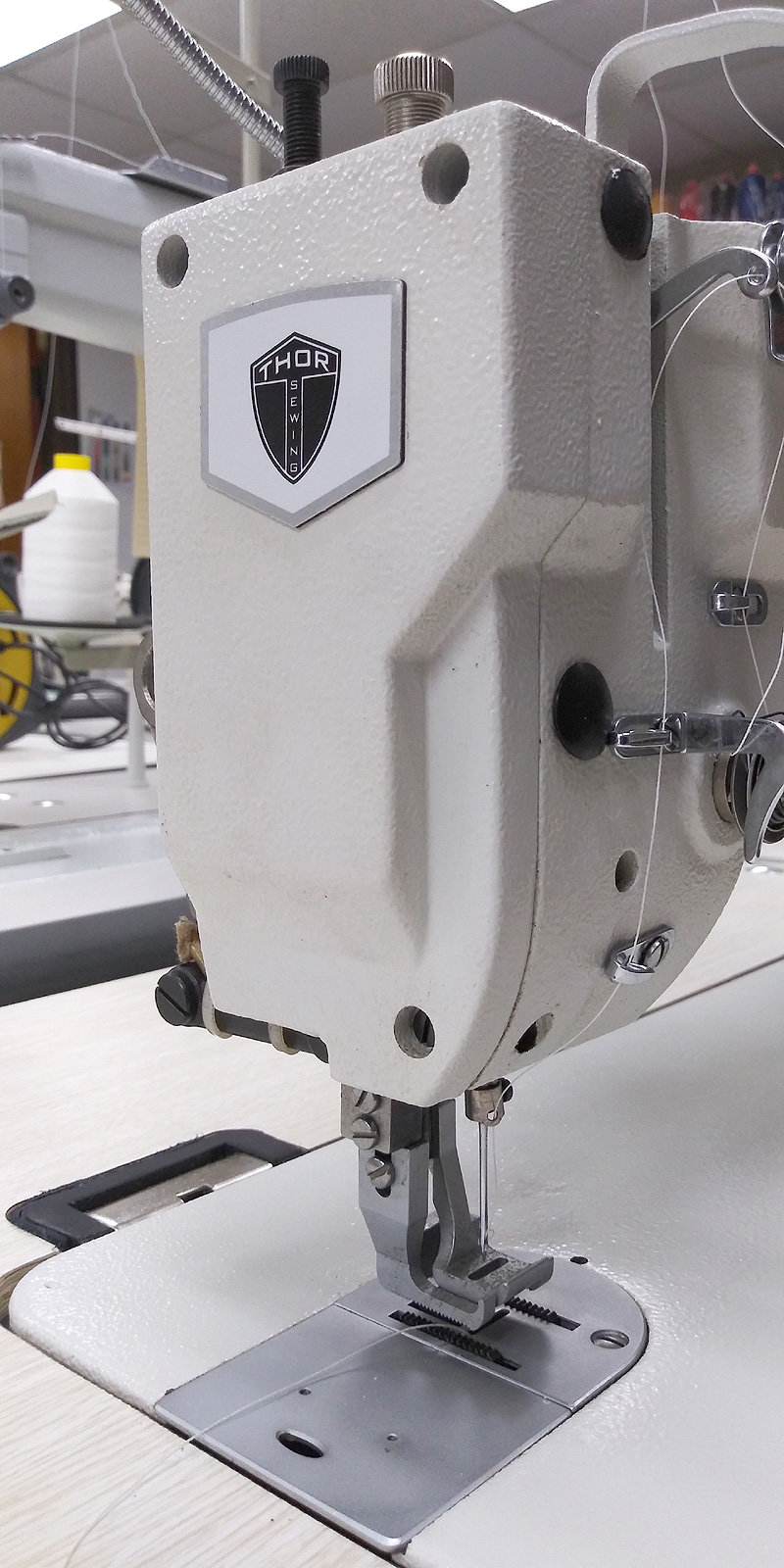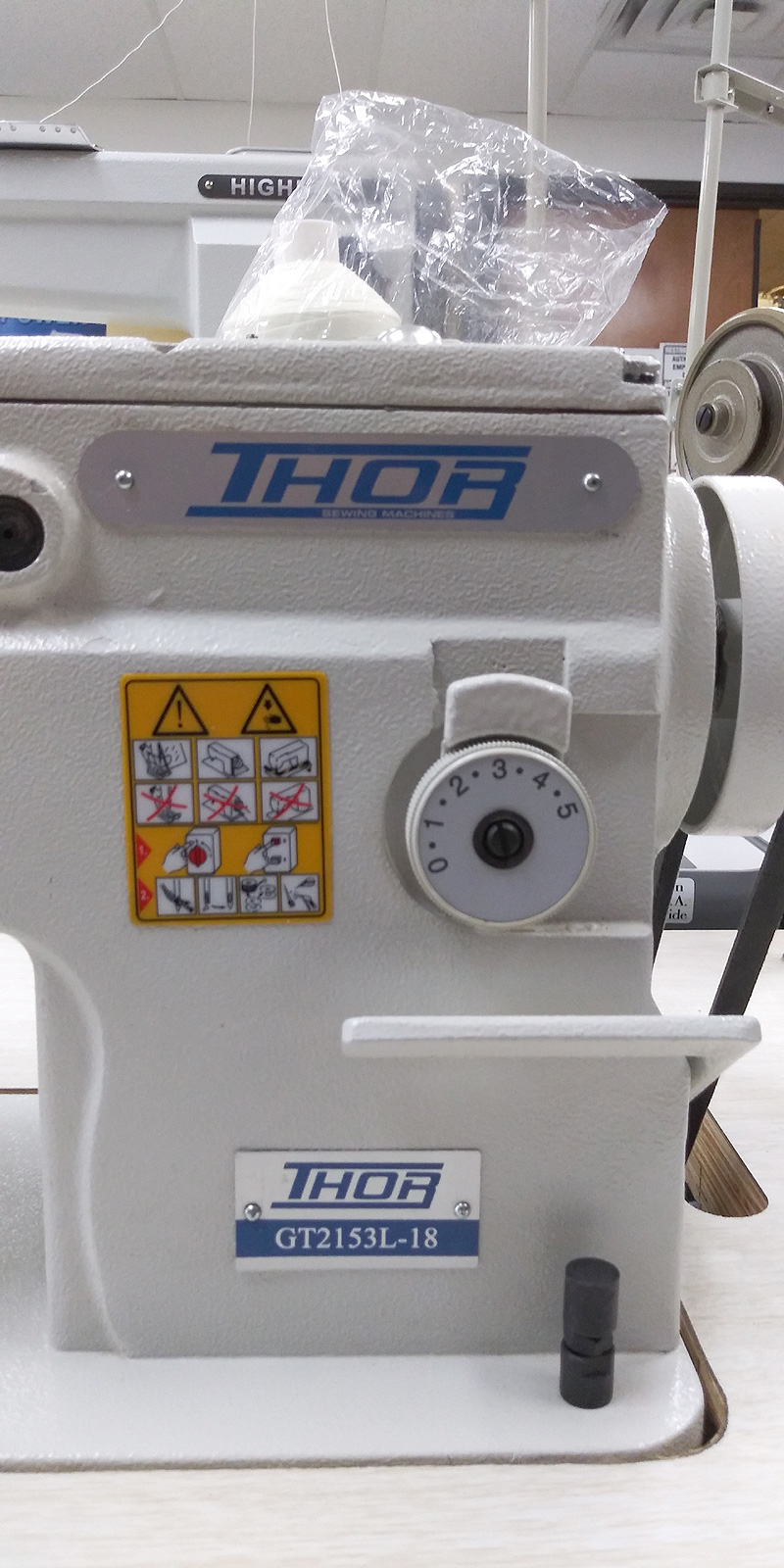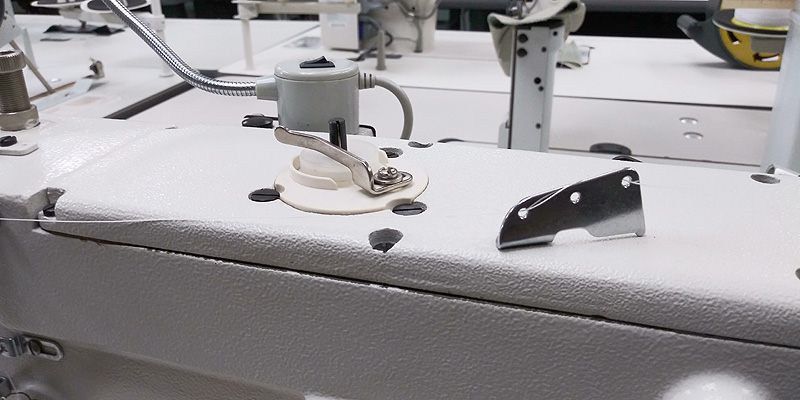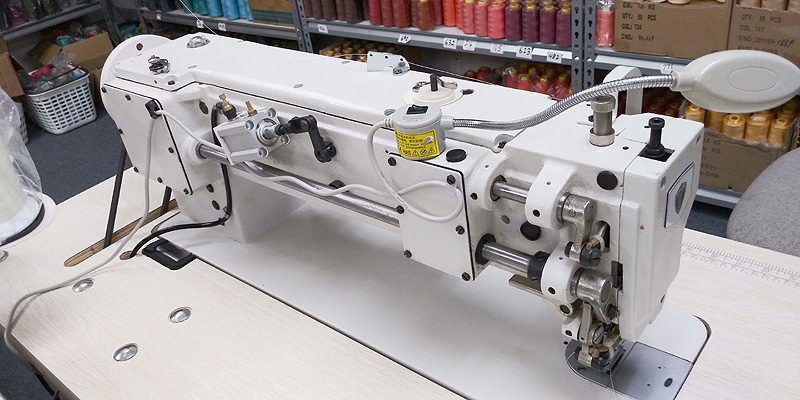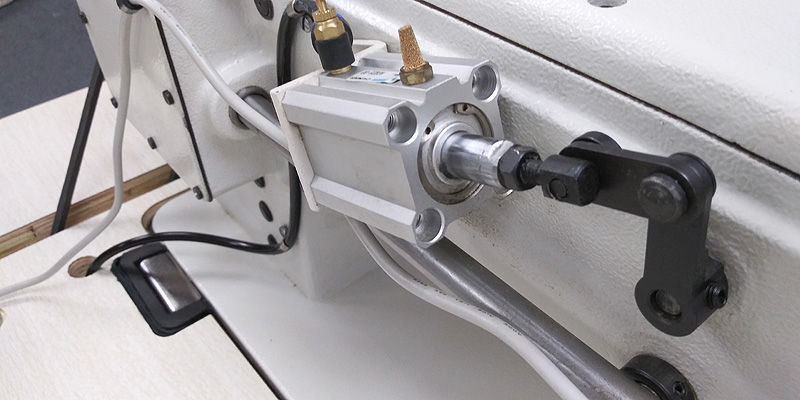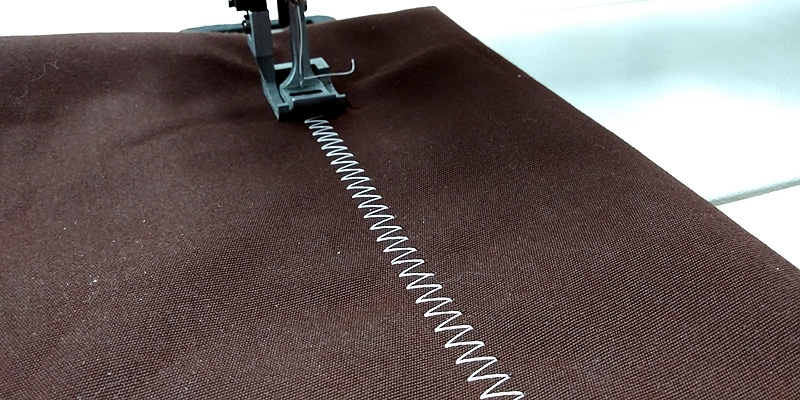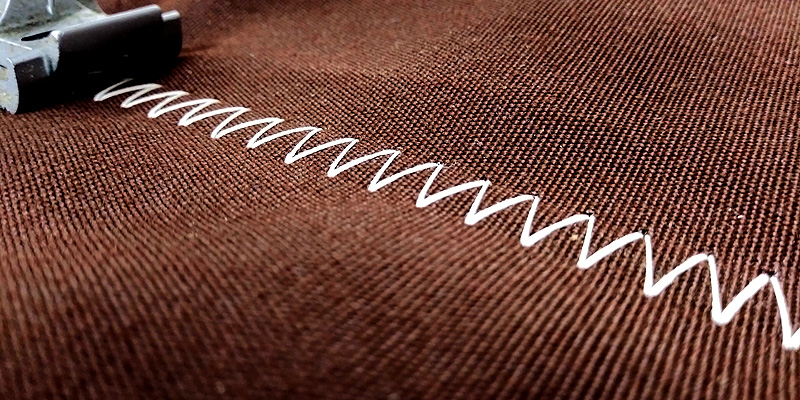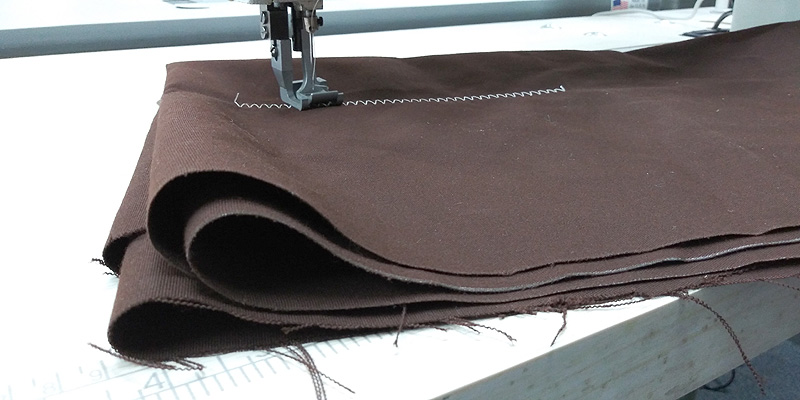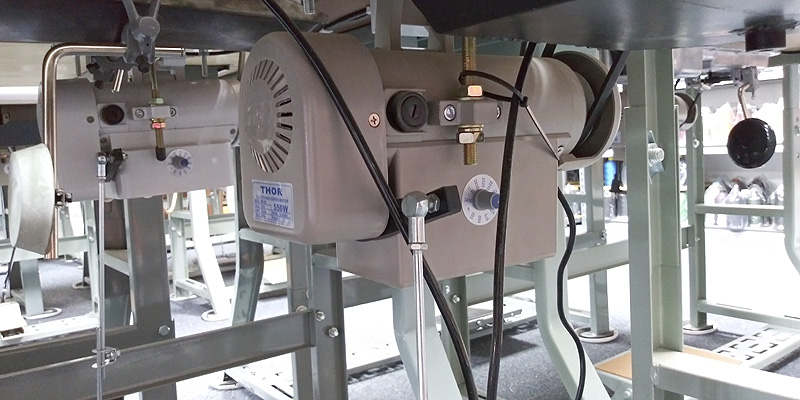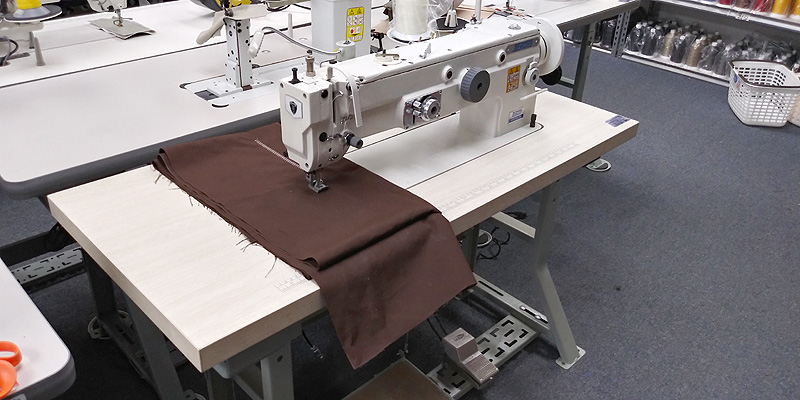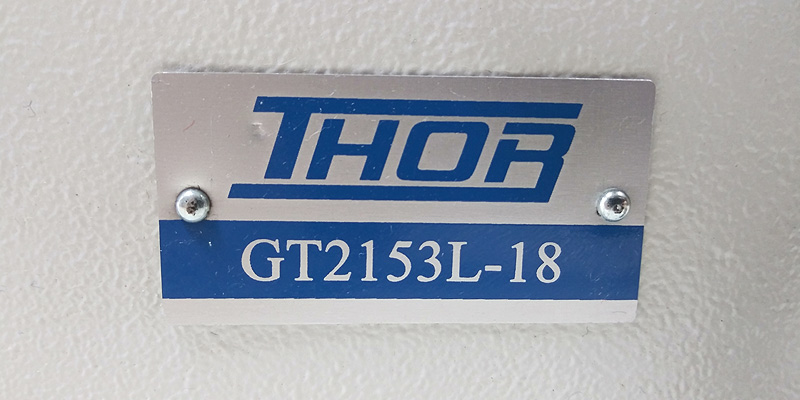 ...