THOR GA204-108 Programmable Pattern Sewing Machine for Heavy Weight Webbing Applications - Strap Sewing Machine
Availability: In stock
Quick overview
NEW - Heavy Duty Pattern Sewing Machine with 5" x 2.4" (130 x 60 mm) Sewing Field, Shuttle Hook, Heavy Thread Capacity up to 450. Ideal for Truck Tarps and heavy weight webbing applications.
THOR GA204-108 Heavy Duty Pattern Sewing Machine for Tarps and Heavy Weight, Multi-Layer Webbing Applications, 5" x 2.4" Sewing Field.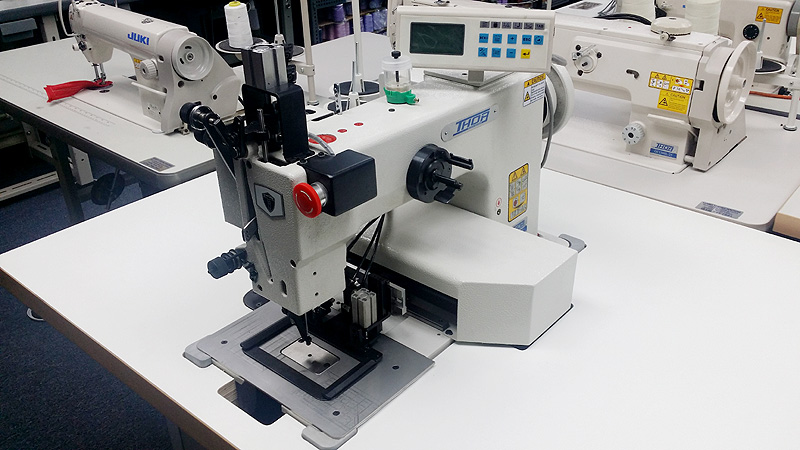 MACHINE BRAND:
MACHINE MODEL:

THOR GA 204-108

MACHINE DESCRIPTION:

APPLICATIONS:

For sewing heavy to extra heavy materials such as cargo strap webbing, mil spec webbing, leather, composites, foam.

Suitable for sewing products such as truck tarps, belts, covers, awnings, insulation panels, parachutes, sails, etc. Fully programmable - sew Box and Box-X patterns, W-Stitch Patterns, Lines, Circles, Zig Zag Stitching. Totally versatile and customizable for your application.

FEATURES:

5" x 2.4" (130mm x 60mm) Sewing Field
Air Driven (Pneumatic) Clamp System for Extremely Strong Hold
Intermittent Presser Foot
Heavy Duty Construction with Powerful Stepping Motors and Needle Penetration
Thread Size Capacity to TEX 450
Large Capacity Shuttle Hook
Top-Mounted Control Panel with Multiple Functions
Desktop Software for Easy Pattern Creation and Editing
USB Port for Easy Pattern Upload and Download
Electronic Pedals with Clamp Up/Clamp Down and Sewing Cycle Start Controls
Large Table for Ample Work Space
NOTE: This machine is designed to sew HEAVY TO EXTRA HEAVY materials only and excels at sewing cargo straps, belts and webbing.

TECHNICAL SPECS:

APPLICATION: For Heavy to EXTRA HEAVY Materials

SEWING FIELD: 5" x 2.4" (130mm x 60mm)

CLAMP SYSTEM: AIR DRIVEN (Pneumatic)

MAX SEWING SPEED: 800 SPM

MAX STITCH LENGTH: 10mm

FOOT LIFT: 20mm - Pneumatic / Air Driven


NEEDLE: DYx3

THREAD: TEX 70 to TEX 500

NEEDLE THREAD TENSION: DUAL Tension Method

MACHINE SETUP:

This machine ships complete and fully assembled - ready to sew upon arrival.

It includes:

Machine Head
Control Panel
Open Factory Set Clamp
Air Foot Lift
Table Top
Heavy Duty Stand
SERVO Motor
LED Light
Manuals
Extra needles, bobbins, and tools.

MOTOR & VOLTAGE:
220 Volts Single Phase - 110 Volt Converter Supplied with Machine
WARRANTY:
1 Year Warranty
SALE PRICE:
$10,495.00
SHIPPING COST:

Commercial / Business Address = $295.00

Home / Residential Address = $395.00

DELIVERY TIME:
In stock. 4 to 5 days delivery window.
MACHINE BROCHURE:
N/A
PARTS MANUAL:
Printed copy comes with the machine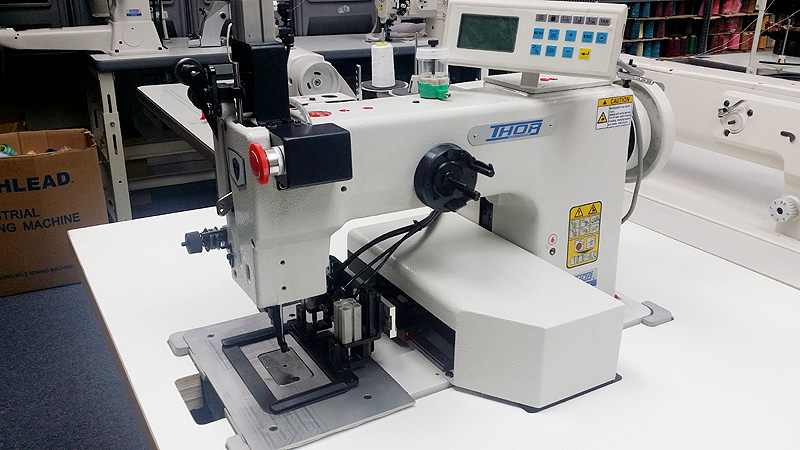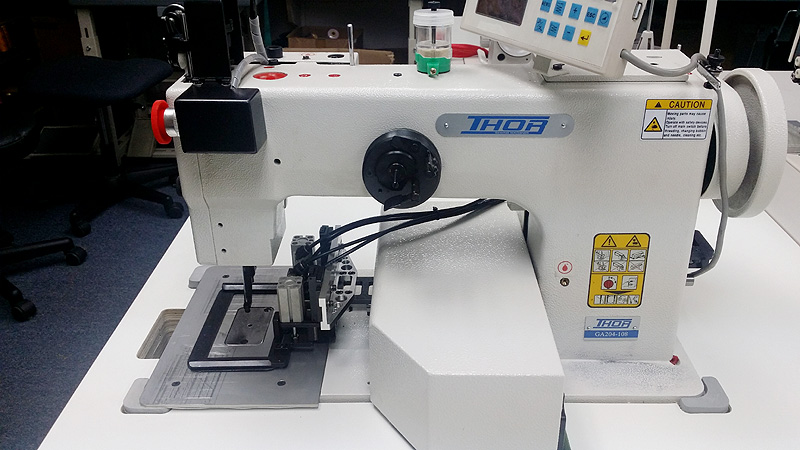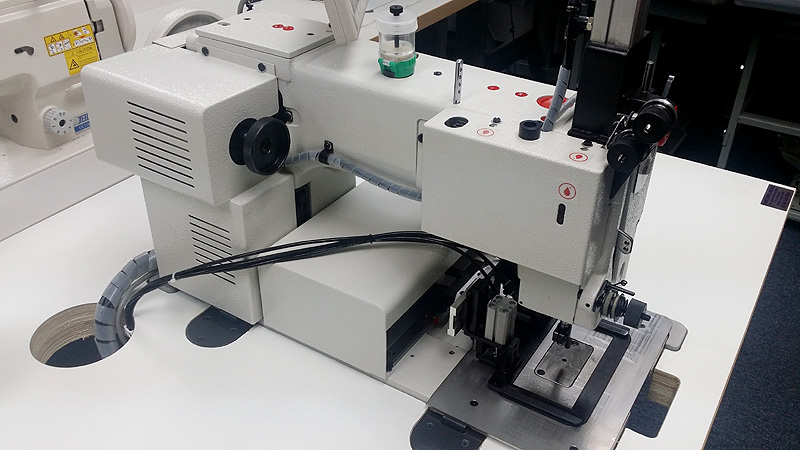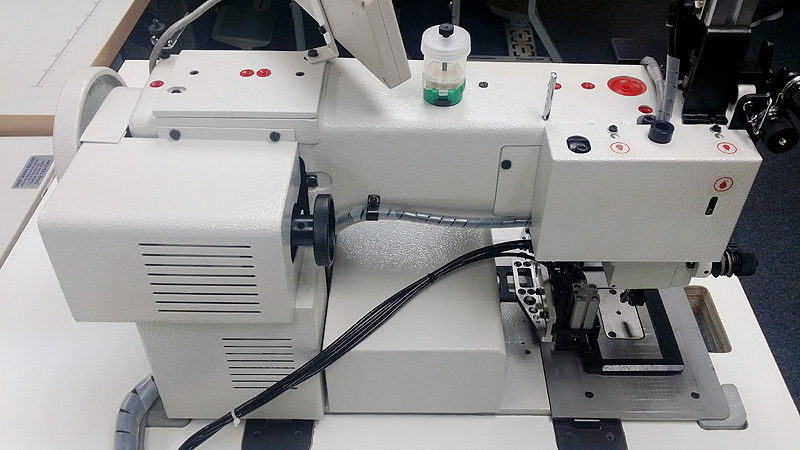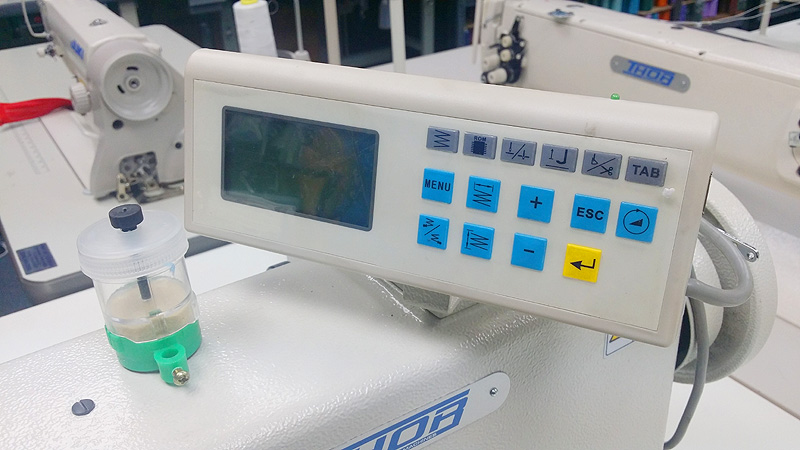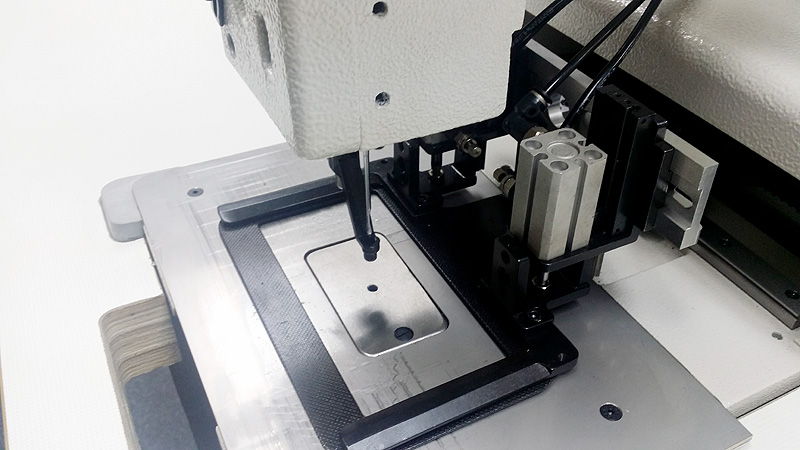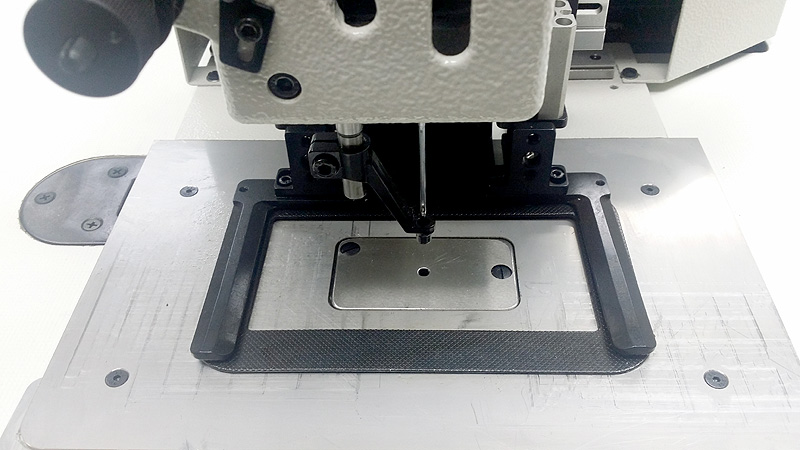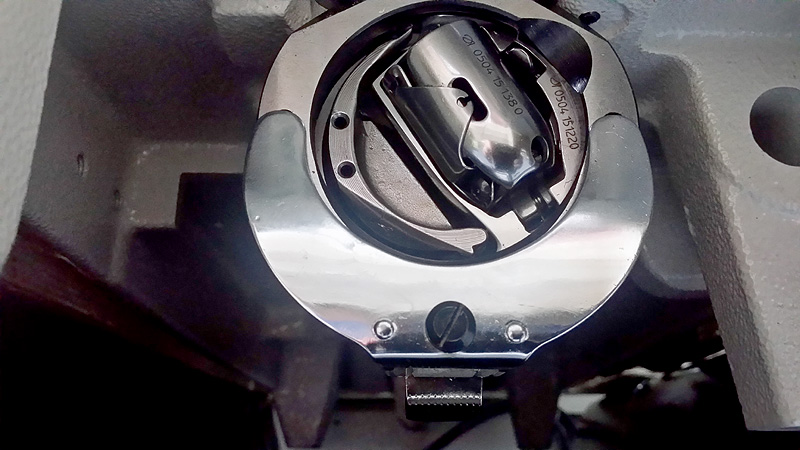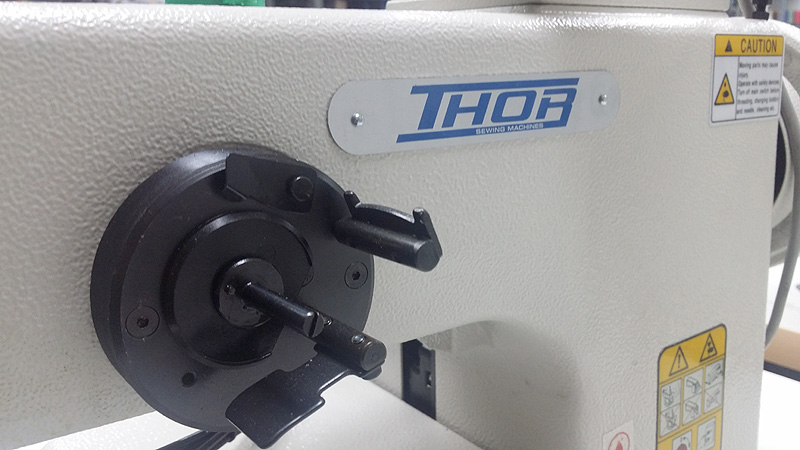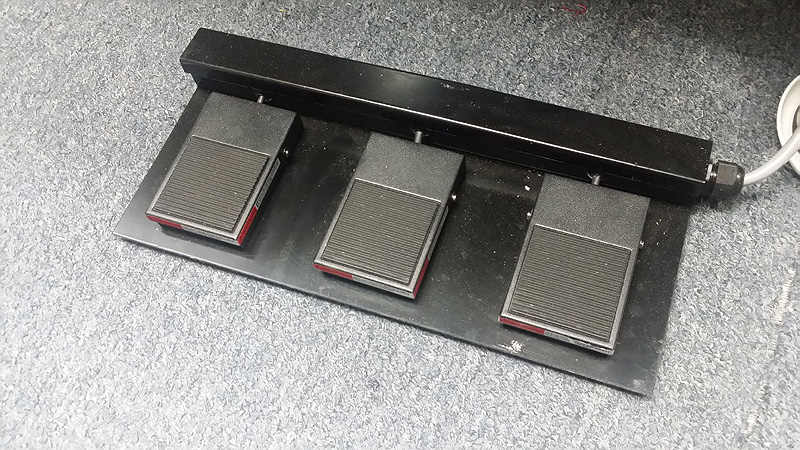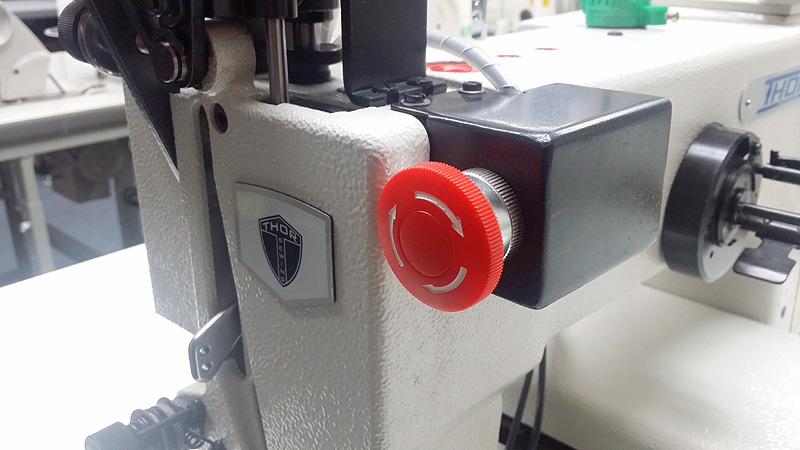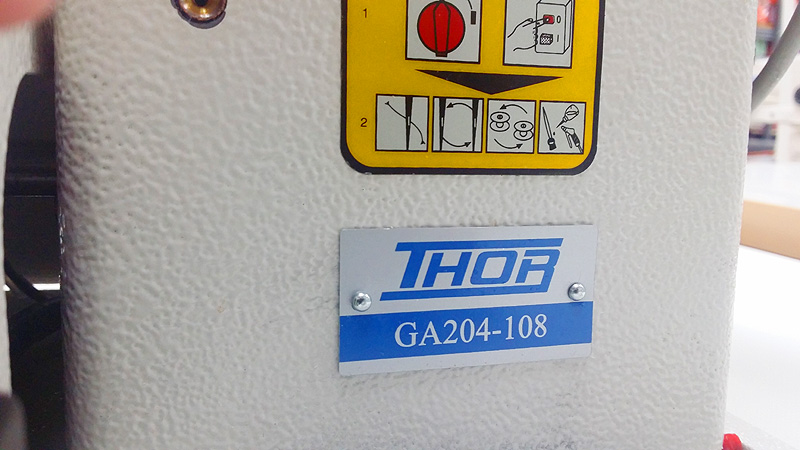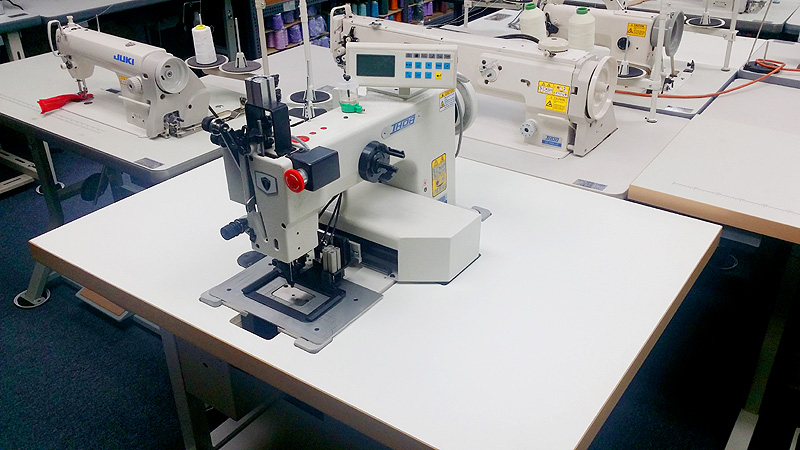 ...