CONSEW 199R-2A Three Step Zig Zag Sewing Machine
Availability: In stock
Quick overview
USED MACHINE - Three Step Lockstitch Zig Zag Sewing Machine. MADE IN JAPAN.
CONSEW 199R-2A Three Step ZIG ZAG Sewing Machine - MADE IN JAPAN MACHINE
*** SOLD ***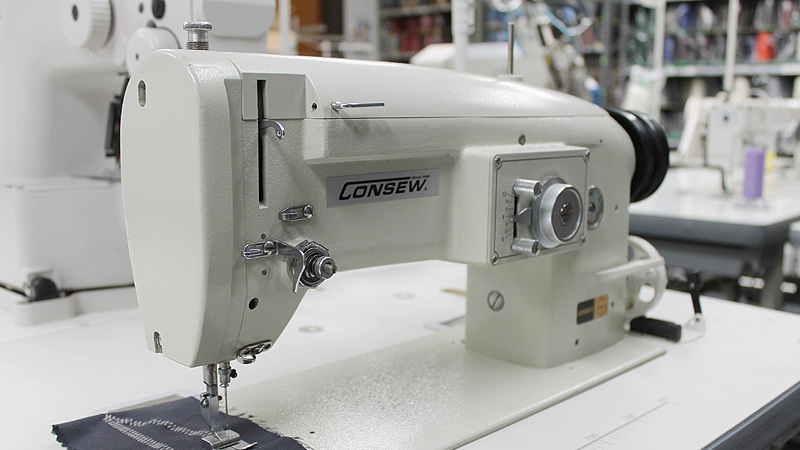 MACHINE BRAND:

MACHINE MODEL:

CONSEW 199R-2A

MACHINE DESCRIPTION:

Three step/two stitch zig-zag Federal stitch 308

For sewing elastic and other stretch materials, as well as for ornamental stitching

For stitching such products as boat and truck covers, tents, awnings sails, parachutes, tarapaulins, canvas bags, also many items of military and naval equipment

Used on such materials as canvas, nylon, vinyl, leather, synthetics and similar materials

Especially desierable where reinforced stitch is necessary

Horizontal axis transverse rotary hook

Maximum width of zig-zag: 3/8" (9.5mm)

Straight stitcher when zig-zag is set to 'O' mm

Long arm with 10" free space between needle and arm (all 18 7/8" bed models)

Locking zig-zag width regulator

Reverse stitching

This is used zig zag machine in excellent cosmetic and operating condition.

TECHNICAL SPECS:

Standard or Full Function
Standard Functions
Needle
16 x 95
Workspace
Standard Workspace
Hook
B-70
Feeding Mechanism
Needle Feed
Work Space
10" (255mm)
Clearence Under Presser Foot
15/64" (6 mm)
Stitch Length
5 s.p.i. (5mm)
Zig-Zag Stitch Width
3/8" (9.5mm)
Number of Needles
1 (Single)
Bobbin
Metal B-75
Pre-wound L
Speed, Max (S.P.M.)
2,700 RPM

MACHINE SETUP:

This machine ships complete and fully assembled - ready to sew upon arrival.

It includes:

Machine Head


Table Top

Heavy Duty Stand

SERVO Motor

LED Light

Thread Stand

Extra needles & bobbins


MOTOR & VOLTAGE:

This machine is equiped with a SERVO motor operating on standard 110 Volts power.

WARRANTY:

90 Days Warranty

SALE PRICE:
SOLD
SHIPPING COST:

Commercial / Business Address = $185.00

Home / Residential Address = $240.00

DELIVERY TIME:
NO LONGER AVAILABLE - SOLD JULY, 2017

MACHINE BROCHURE:

N/A

PARTS MANUAL:
N/A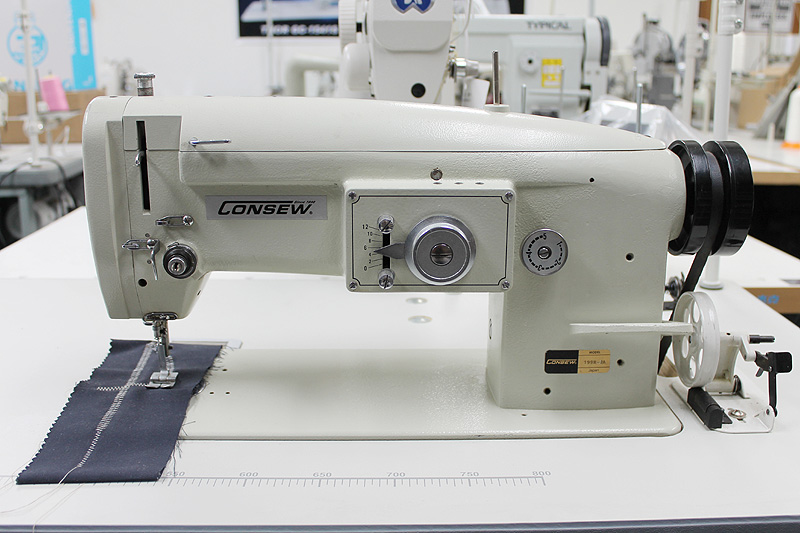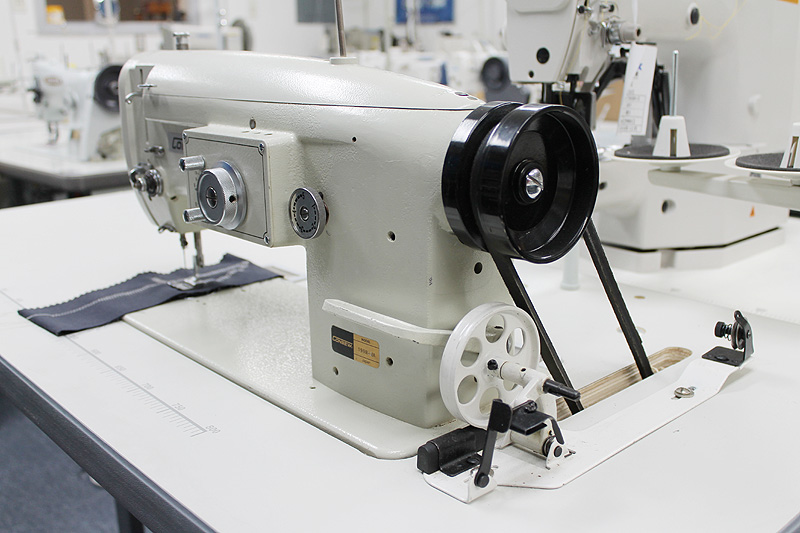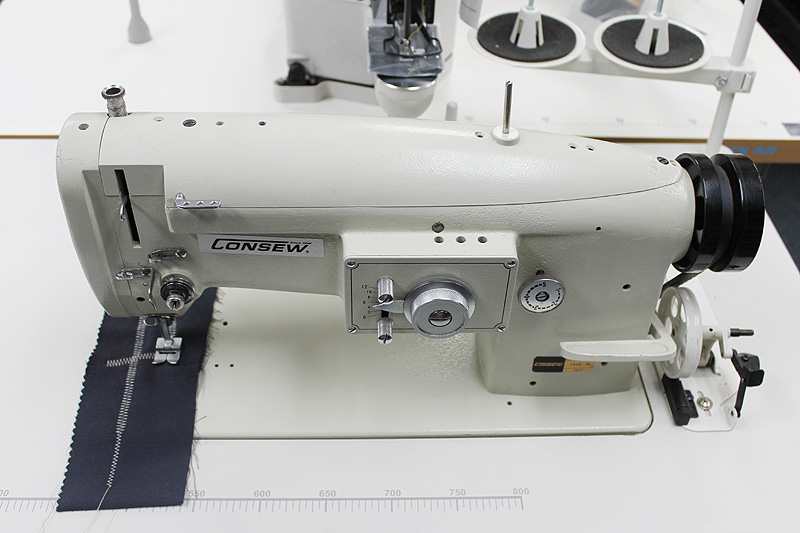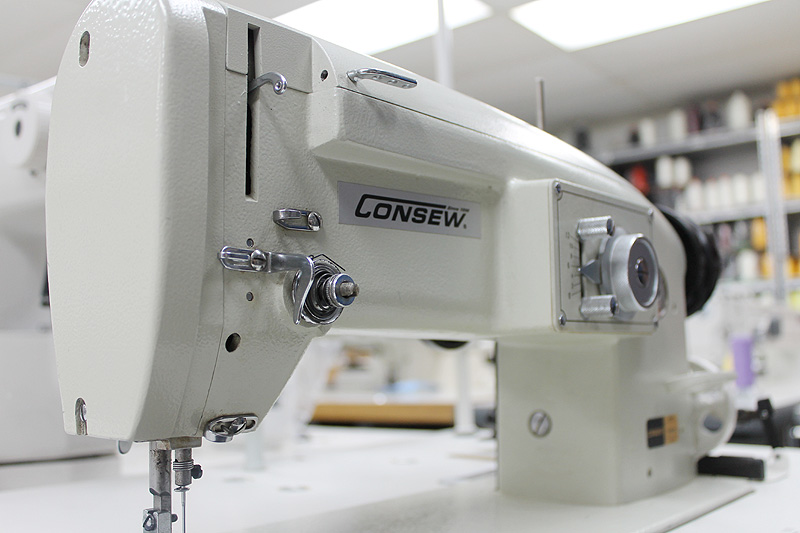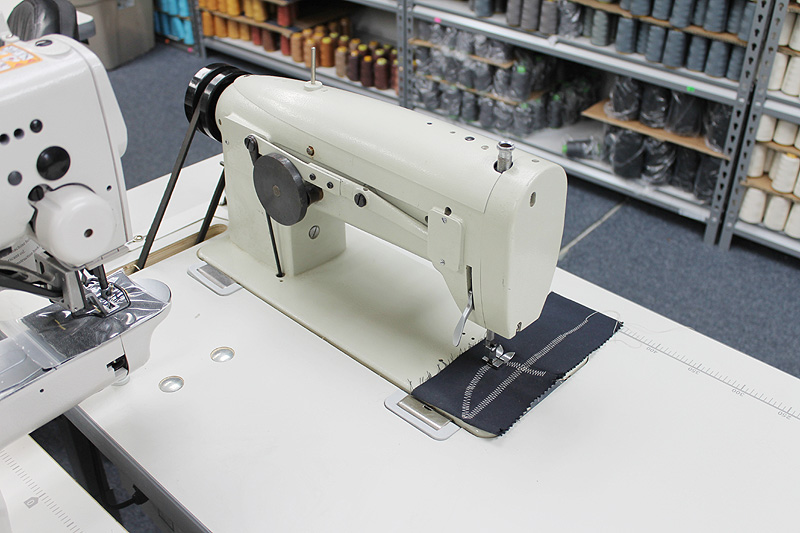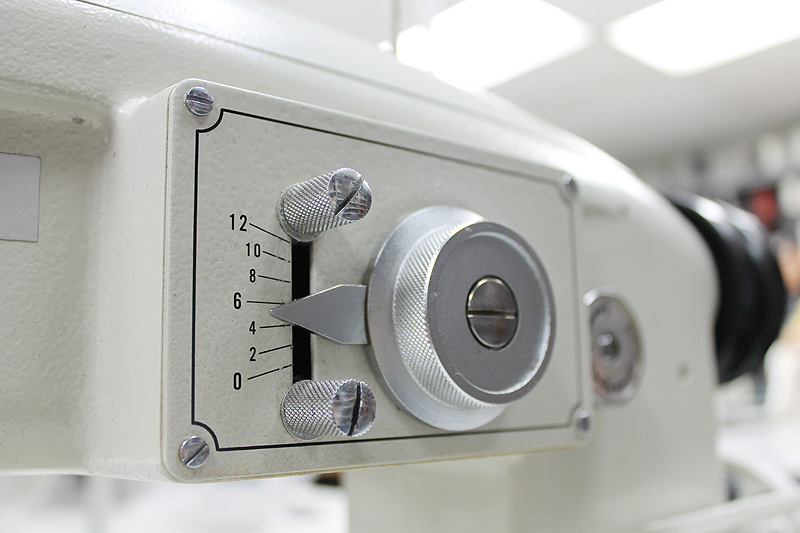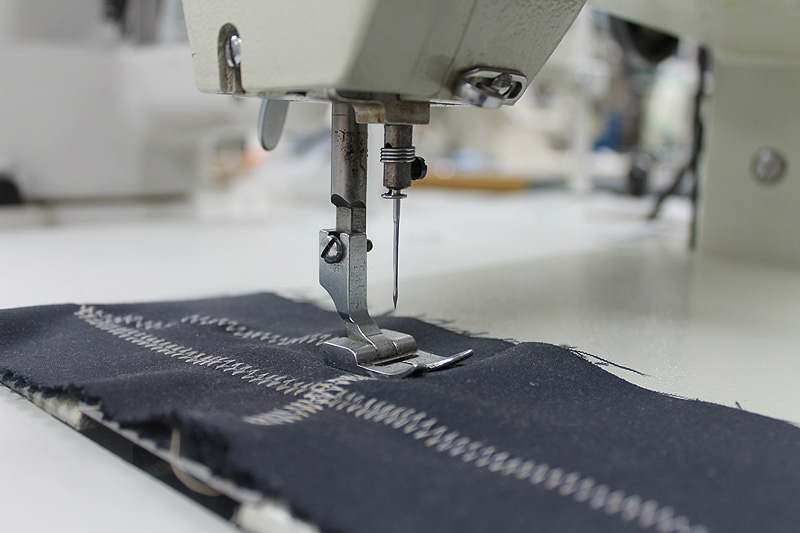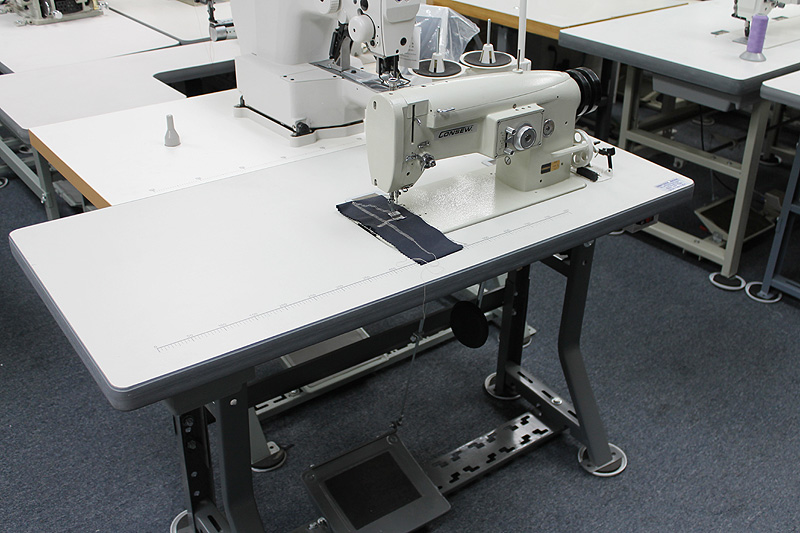 ...