Leather and Upholstery Sewing Machines.

The Sunny Sewing Center offers you the most popular and highest quality leather sewing machines from many proven brands.
Manufacturer:
Select manufacturer
Show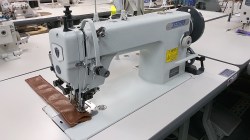 NEW - THOR GC-0302-ET Single Needle Top and Bottom Feed Walking Foot Sewing Machine with Edge Trimmer, Complete with Table, Stand and 110 Volt Servo Motor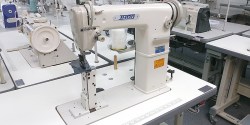 THOR GC-810 Single Needle POST BED Sewing Machine with Roller Foot, Complete and Fully Assembled, 110 Volt SERVO Motor. Sew patches on hats, shoe uppers, light to medium weight leather products.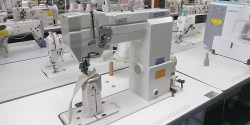 THOR GC-8810 Post Bed Sewing Machine with Top & Bottom Feed Roller Foot. Ideal for sewing shoe uppers and various leather products.
Cylinder Arm Walking Foot Sewing Machine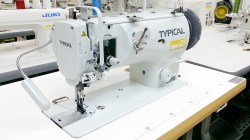 Single Needle Walking Foot Machine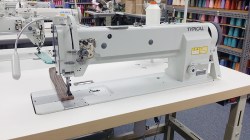 18" Long Arm Walking Foot Machine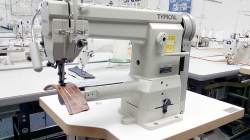 Cylinder Arm Walking Foot Machine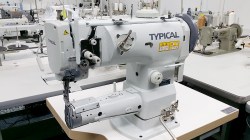 Cylinder Arm Walking Foot Sewing Machine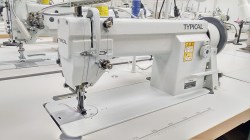 Single Needle Flat Bed Compound Feed (Walking Foot) Sewing Machine
Manufacturer:
Select manufacturer
Show