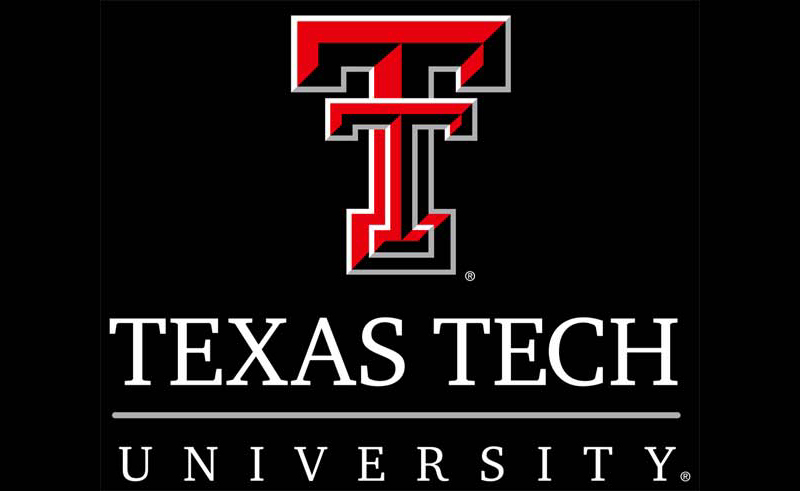 This item is available for purchase by the students of the TEXAS TECH UNIVERSITY DESIGN DEPARTMENT ONLY.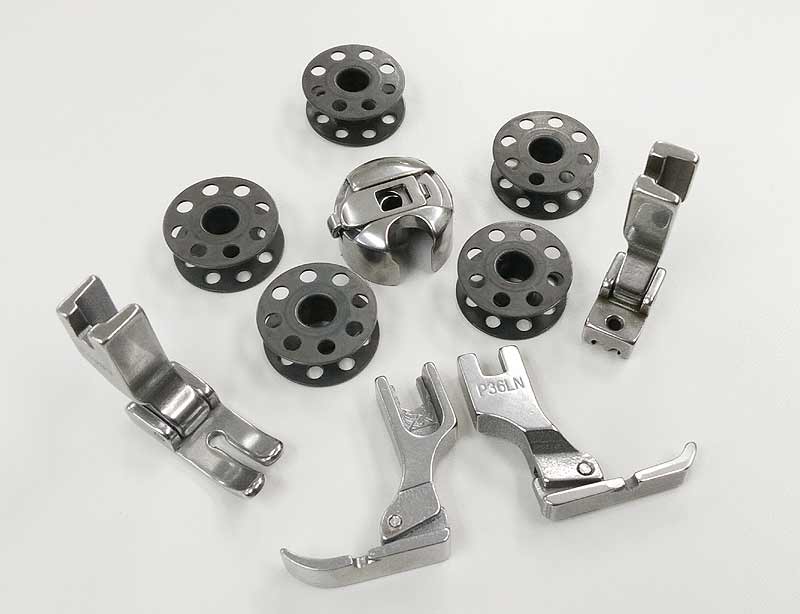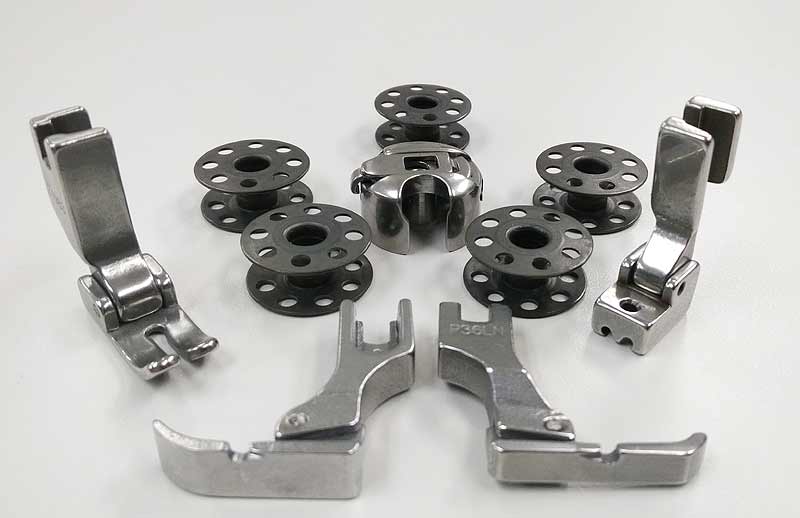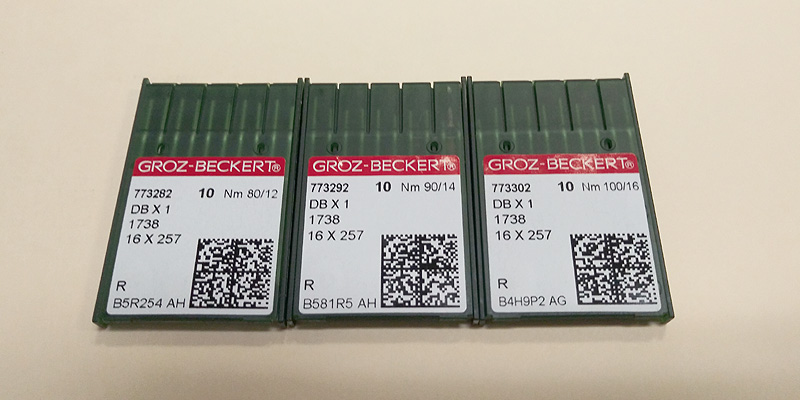 The package includes:
1 Bobbin Case

5 Bobbins

Left Zipper Foot

Right Zipper Foot

Invisible Zipper Foot

Standard Foot

3 Packs of Needles, Sizes 12, 14 and 16

All items are suited for the JUKI DDL-8700 single needle lockstitch machines.
Price for the entire package is $31.00 plus USPS Priority Mail Shipping Cost of $6.95. The price in the shopping cart reflects the total price of $37.95 (Accessories plus Shipping).
Please feel free to use the online purchasing option (PayPal and Credit Cards Accepted) or contact Fifi, Dali or George at 1-800-228-0001 to place your order over the phone.
NOTE: If you want your package shipped to a different address than your default billing address, please either type your shipping address in the "notes" field, or select "Add Shipping Address" on the online order form.
Thank you and we look forward to serving you.
The SUNNY SEWING MACHINES team.
...