USED INDUSTRIAL SEWING MACHINES
If you prefer a used sewing machine that's lighter on your budget, rest assured that you will be purchasing a machine that has been completely inspected and/or refurbished by one of our professional technicians.
Every machine you see in this category will arrive in READY TO SEW condition. This inventory of machines changes often - as we mark out the machines that have been sold and upload newer inventory as our techs get them ready.
If you are interested in a specific model, contact us at 1-800-228-0001 as not all machine we have in our warehouse are listed here.
...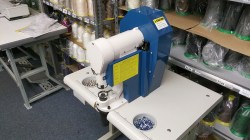 Ultrasonic Sewing Machine - Ultrasonic Heat Seal Machine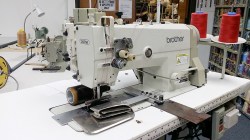 Double Needle Lockstitch Sewing Machine with 3 Inch Needle Gauge, Racing Puller and Folder. Automatic Foot Lift.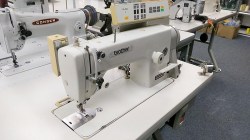 USED - Single needle, automatic needle feed sewing machine, auto thread trimmer, auto foot lift, auto back tacks, complete and fully assembled.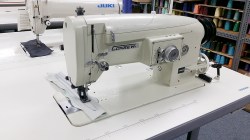 USED MACHINE - Walking Foot Zig Zag Sewing Machine for WET SUITS and NEOPRENE Materials. MADE IN JAPAN.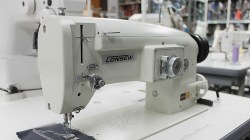 USED MACHINE - Three Step Lockstitch Zig Zag Sewing Machine. MADE IN JAPAN.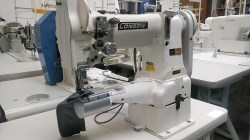 High Speed Cylinder Arm Walking Foot Sewing Machine with Air Foot Lift and BROTHER Control Board and Needle Positioning Motor. 220 Volt, 3-Phase Power.
REFURBISHED - Single Needle 18" Cylinder Arm Shoe Repair and Mending Lockstitch Machine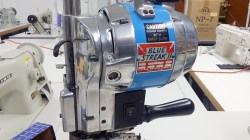 USED - EASTMAN Blue Streak II 6 Inch Cloth Cutting Machine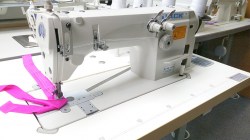 USED - Double Needle Chainstitch Sewing Machine with 1/4" Needle Gauge and Direct Drive Motor.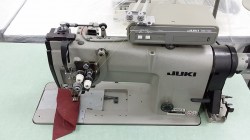 USED MACHINE - Automatic Two Needle, Split Needle Bar Lockstitch Sewing Machine with 1/4" Needle Gauge, Large Hooks, Auto Trim, Auto Foot Lift, Auto Back Tacks, 110 Volts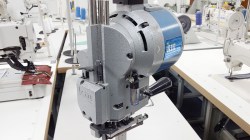 8" Cloth Cutting Machine, 2 Speed, 220 Volt 3-Phase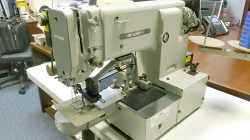 USED MITSUBISHI Electronic Tacker / 1 Inch Box X Sewing Machine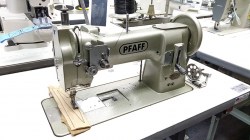 PRE-OWNED - Single Needle Walking Foot Sewing Machine with Top Load Bobbin and Speed Reducer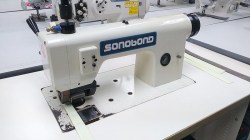 Ultrasonic Sewing Machine - Ultrasonic Heat Seal Machine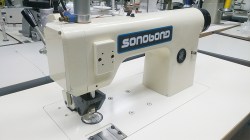 Ultrasonic Sewing Machine - Ultrasonic Heat Seal Machine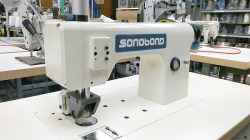 Ultrasonic Sewing Machine - Ultrasonic Heat Seal Machine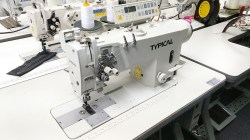 Full Automatic Double Needle Sewing Machine with 1/4" Gauge, Auto Thread Trimmer, Auto Foot Lift, Auto Back Tacks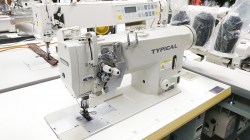 Full Automatic Double Needle SPLIT NEEDLE BAR Sewing Machine with 1/4" Gauge, Auto Thread Trimmer, Auto Foot Lift, Auto Back Tacks